I was always curious about BarkBox because it looked like so much fun. I finally signed up and you know what? My dogs and I LOVE LOVE LOVE it!
Dogs love BarkBox because they are excited to get pampered with cool new toys and treats.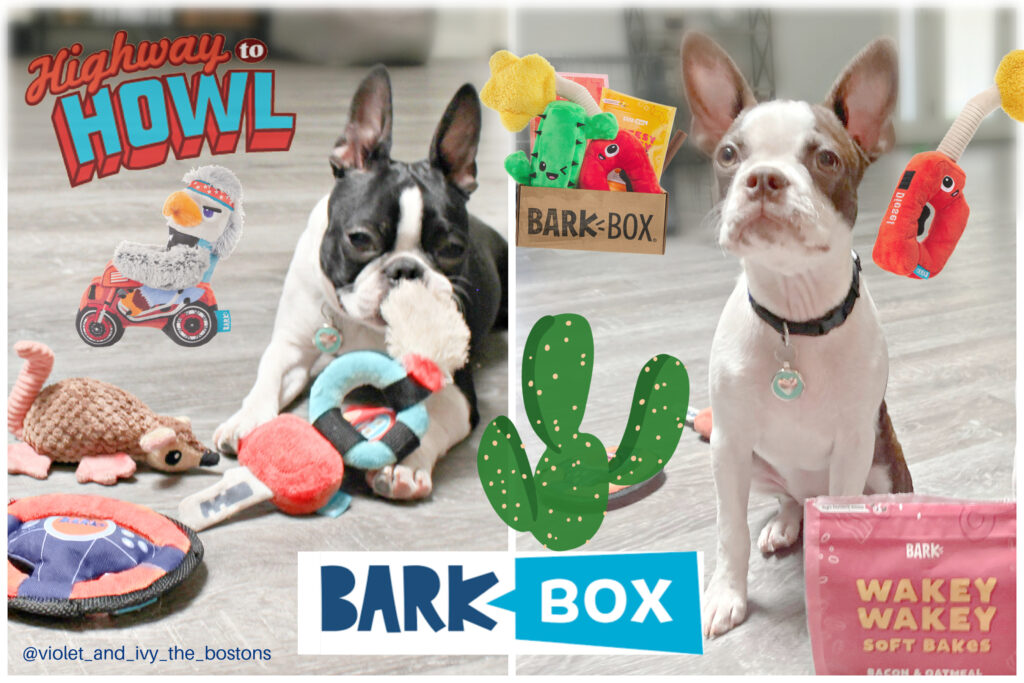 BarkBox is exciting for dog loving humans too! We love to spoil our dogs. It makes us happy to see our doggos happy. The highest quality toys and healthiest treats made by BarkBox, make everyone excited for the very best fun!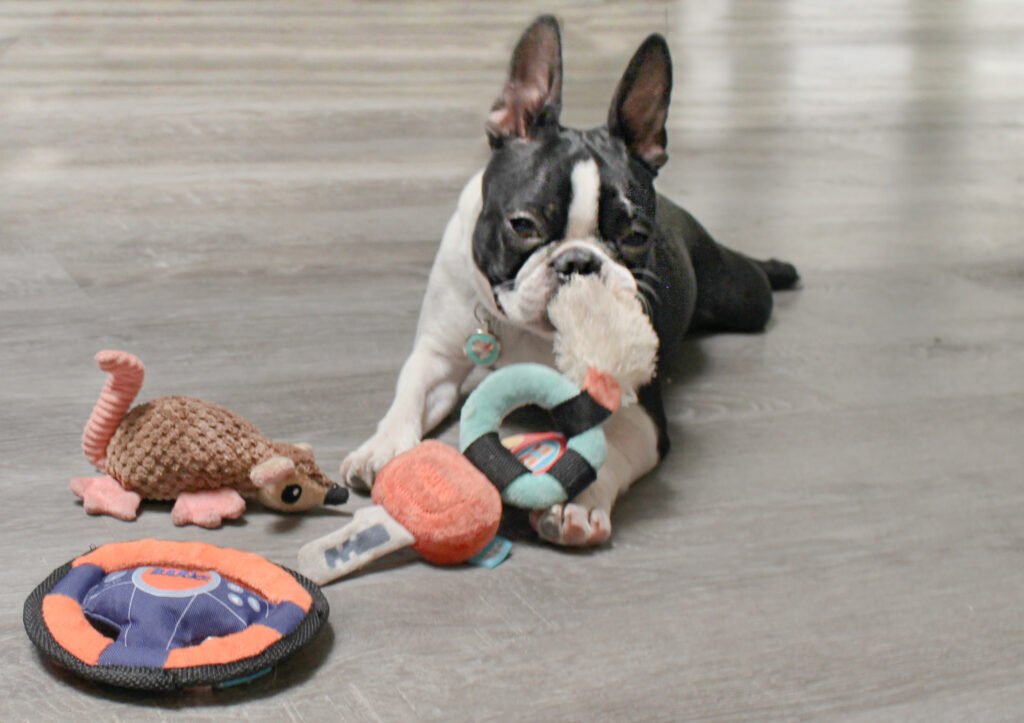 Here are some of the recent BarkBox themes.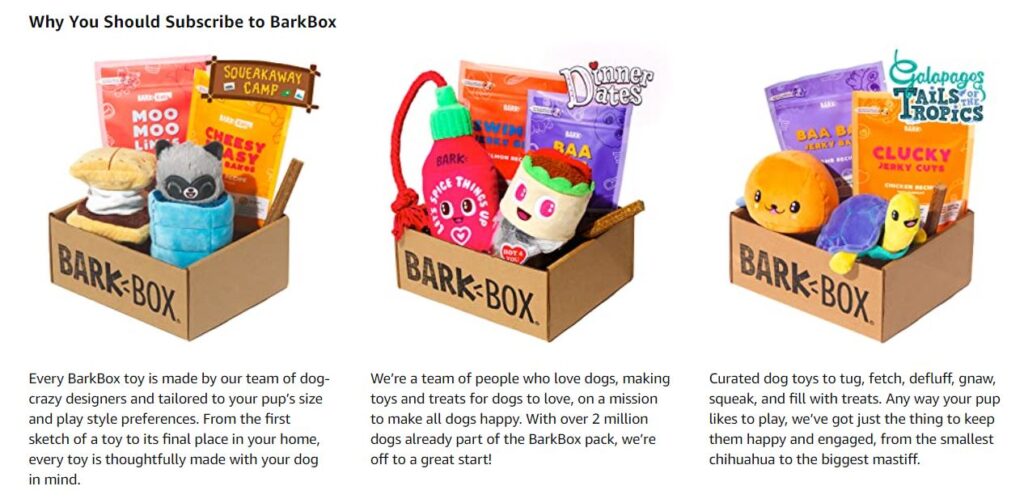 Another reason that the dogs love BarkBox is because after a couple of deliveries, they realize that the BarkBox is for them! I laugh so much when I see my dogs digging and biting the BarkBox trying to get it open. I'm excited to see what they get as well.
This month's theme was very cute. We live in Arizona so the Route 66 "Highway to Howl" theme was perfect! We got the armadillo, steering wheel and car keys.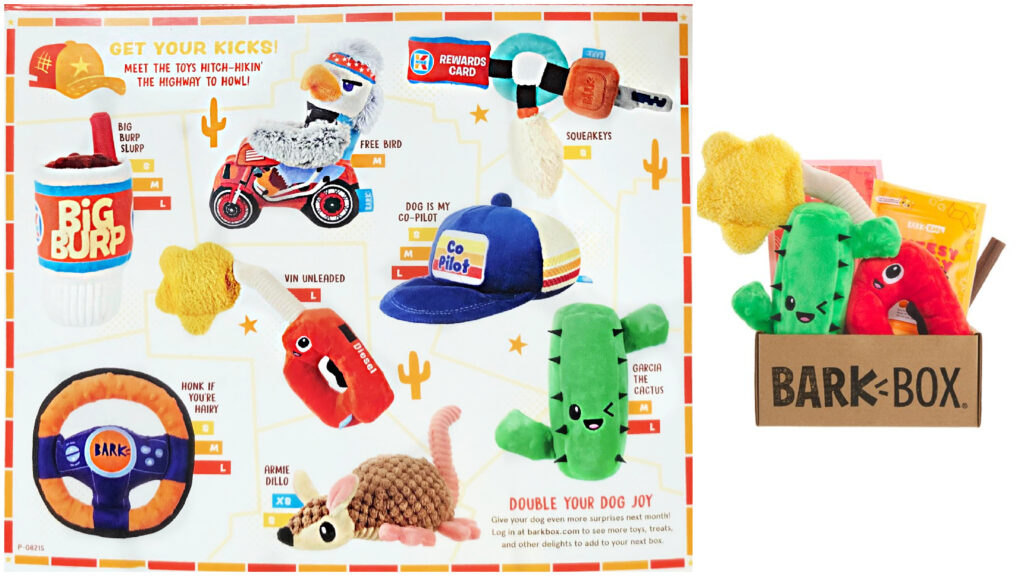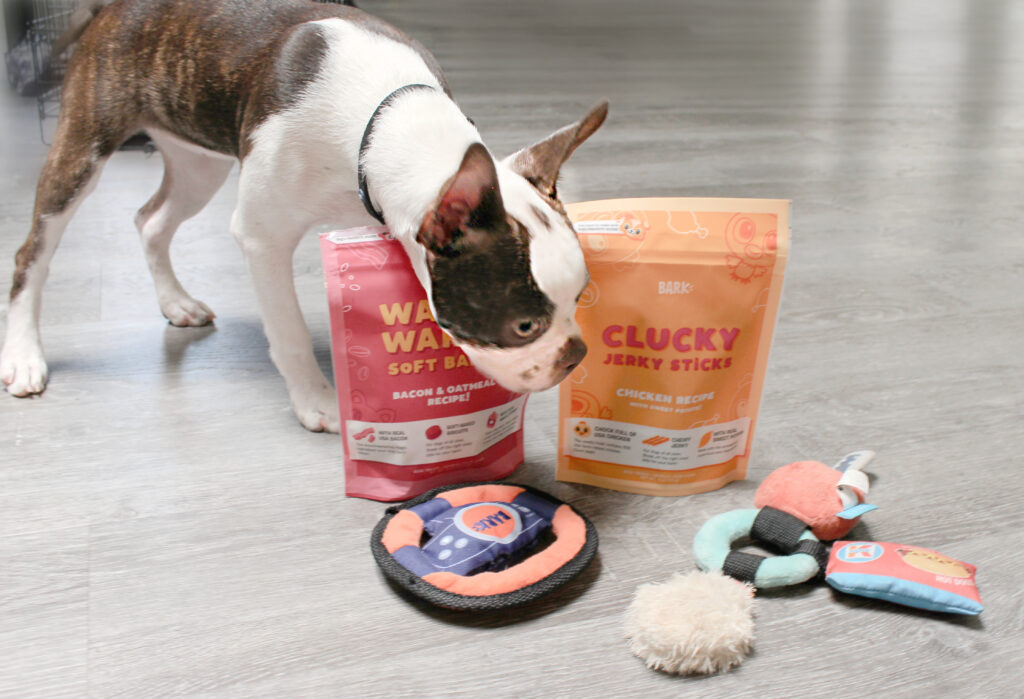 The themed insert found in each BarkBox is fun too. This month there was a funny map with stops on "Snoot 66 Highway to Howl" like The World's Biggest Tennis Ball, the Pup Boys Auto Shop and the Fuel-n-Drool Gas Station.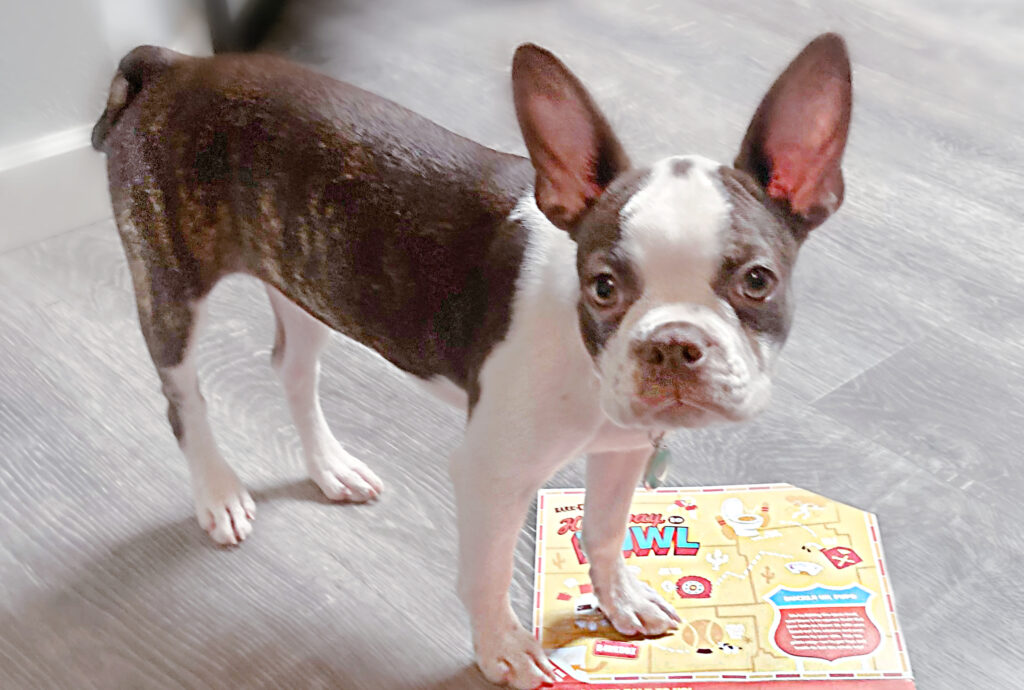 There was also a license plate. If you post it in a photo with pet on instagram with the hashtag #barkboxday, you can get featured on the BarkBox website. I posted on my puppies instagram @violet_and_ivy_the_bostons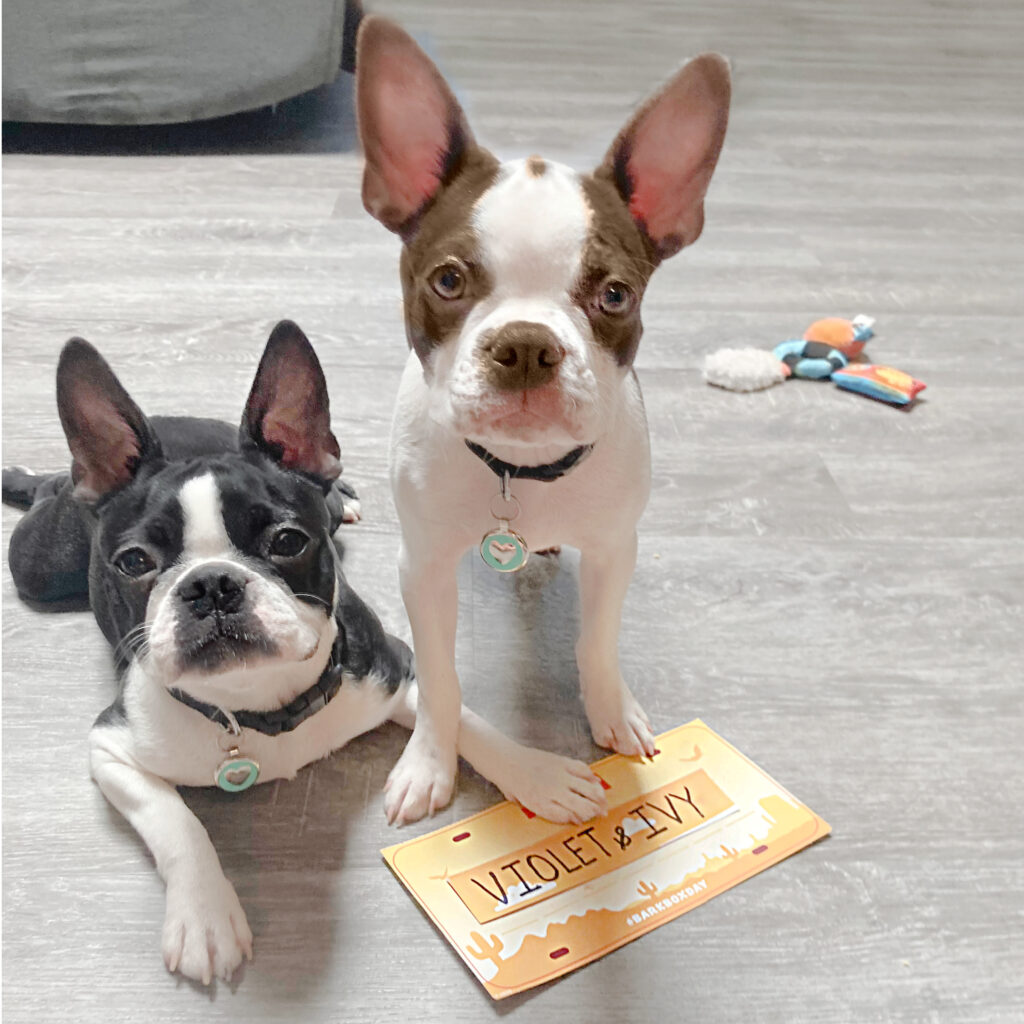 My puppies love the squeakers inside the fun BarkBox toys. And, the size of BarkBox toys are great for my dogs because they can easily toss them around and carry them around to all their favorite spots. The treats are definitely high quality and my girls love them.
(I love this photo because Violet was exhausted after playing so her eyes are closed. And the treats say "Wakey Wakey".) Then Vioelt fell asleep with her new fravorite stuffy.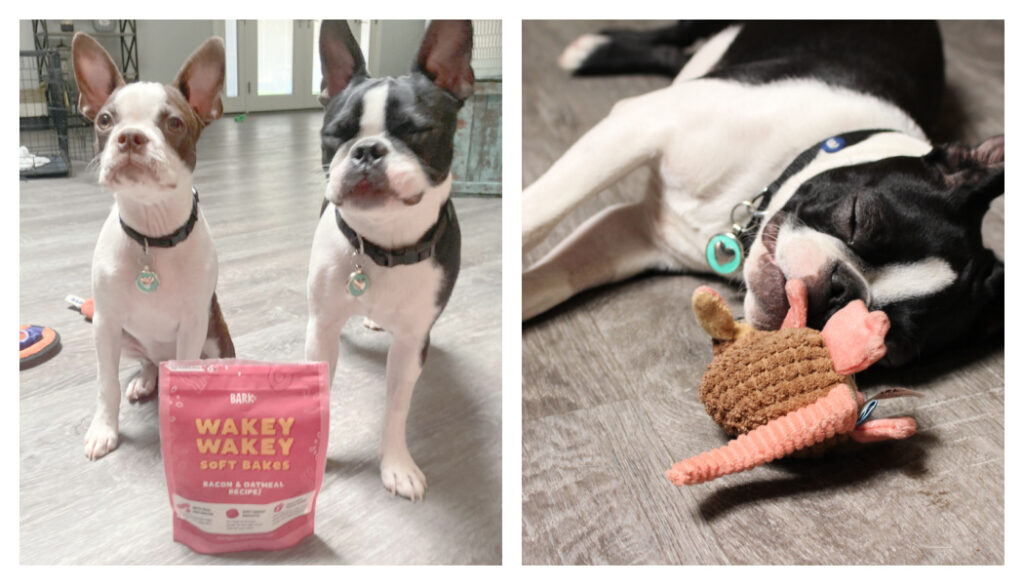 They like to play a game where they steal the toys from each other, hide, and then steal the toys back. I love watching them play with each other.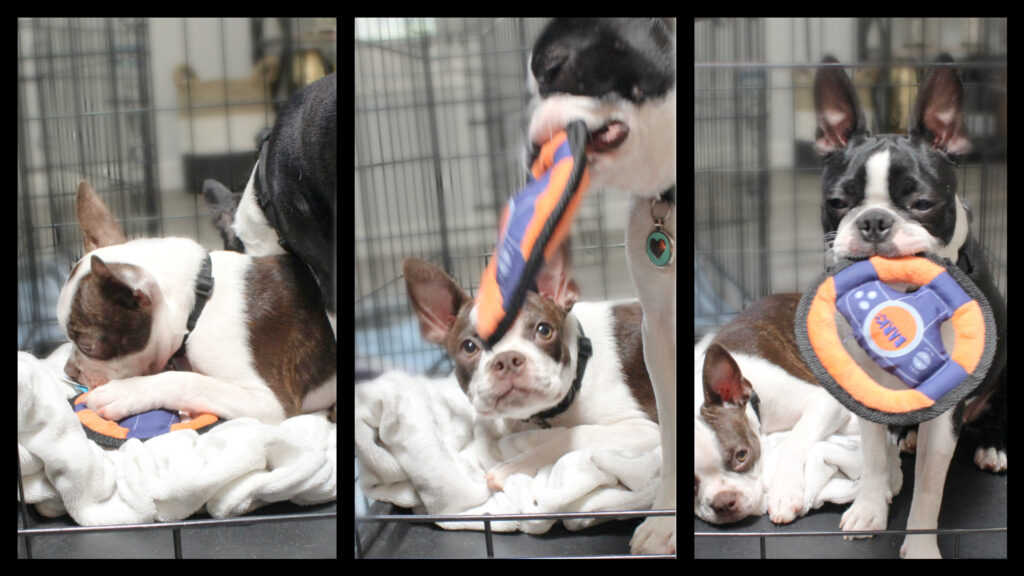 Take a look at some of the BarkBox themes and see why over 1 million dogs and their humans are loving their monthly subscriptions.
You and your dog or dogs will love them too!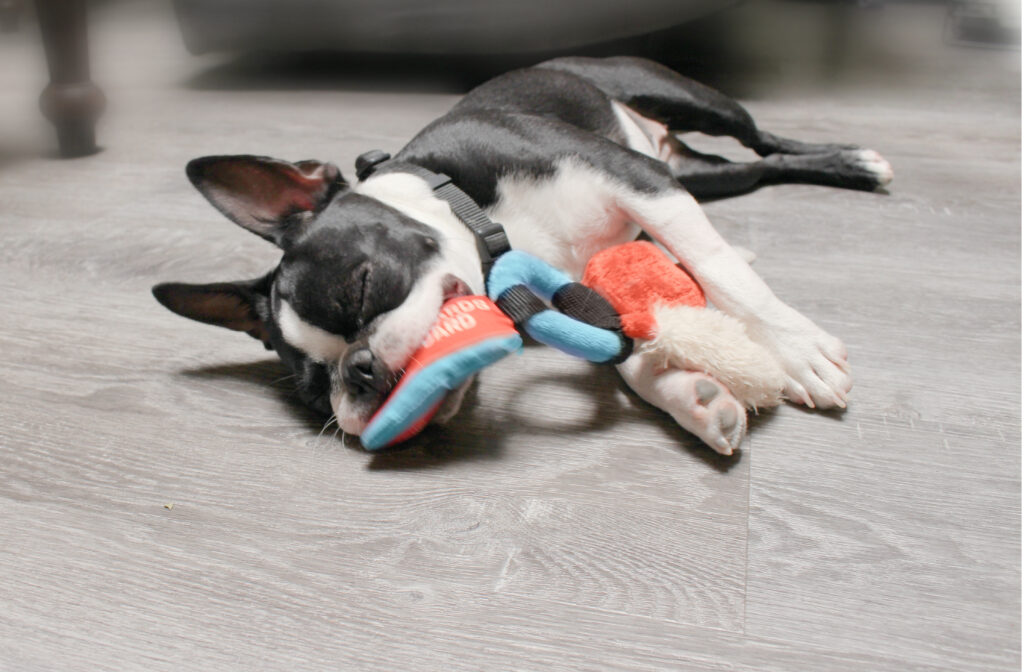 Pin this now so you don't forget it later . . .