This is not a sponsored post but does contain affiliate links.
I love cherry buttercream frosting! I love it on soft sugar cookies paired with cinnamon red hots candies on Valentine's Day. I love it on warm chocolate almond cake with a scoop of vanilla ice cream. I love it on vanilla cupcakes with super cute toppers for all sorts of occasions! Cherry compliments so many other flavors and the color pink is just fun! Here is a fast and easy but truly delicious recipe for pink maraschino cherry buttercream frosting!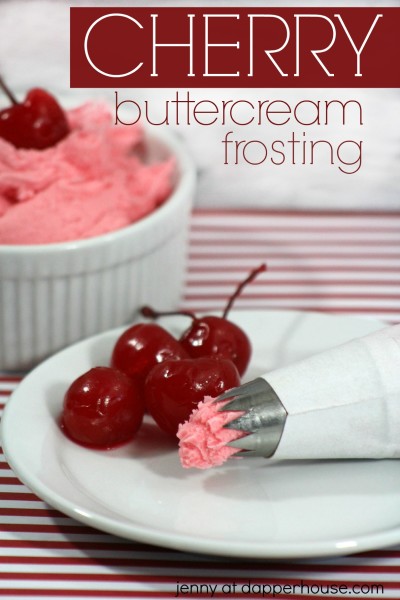 You will need
2 sticks un-salted, real butter (softened at room temp)
4-5 cups Powder sugar
5 tbsp Maraschino cherry juice (from a jar of marachino cherries)
How to Make
In large mixing bowl –
beat butter on high speed until stiff and fluffy.
Add 3 cups of sugar, one at a time while mixing and
scraping the sides to get all of the sugar.
Add the cherry juice and the the last cup of sugar.
Beat until smooth.
Frost with a knife or pipe out your tasty and beautiful treat!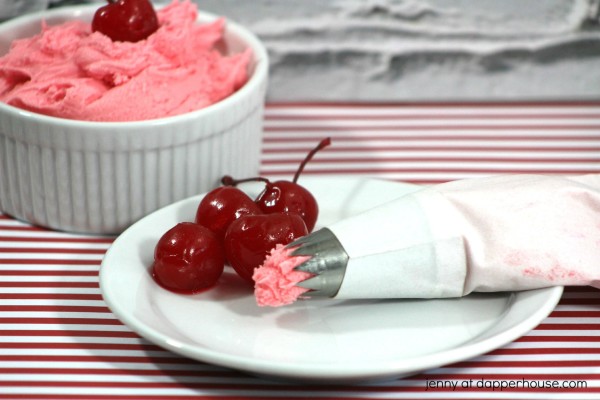 What are you making with this Cherry frosting?