*This is not a sponsored post. All opinions belong to jenny at dapperhouse.
Everyone loves fresh herbs, cheese and veggies! Pair that with some savory, crunchy bread sticks and you have an appetizer or side dish that will be the hit of any party. Whether you are bringing a dish to pass at a football party or hosting Thanksgiving dinner, you are definitely going to want to make these caprese skewers. The best thing about these are the fresh Italian taste, but the fact that they are fast and easy is incredible! Here is how to make this beautiful and tasty dish.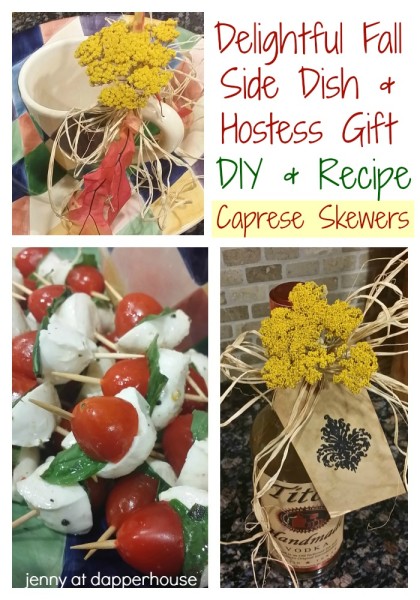 For the decor you will need:
decorative mug
raffia
dry flowers
fall leaves
To make the decorative display:
Tie the raffia in a bow on the top of the mug handle.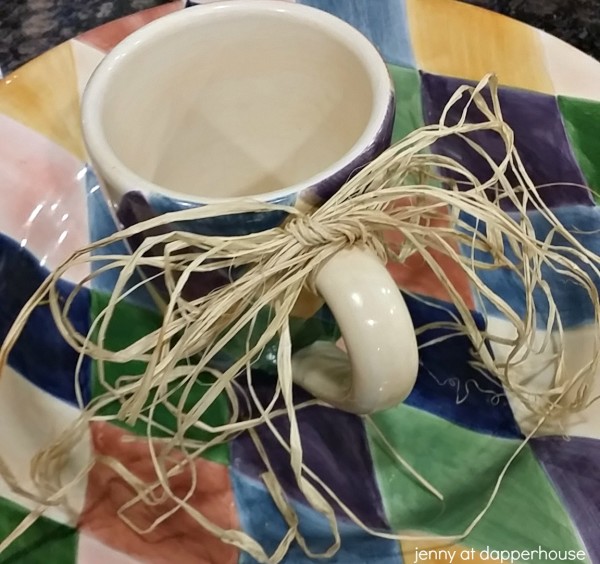 Add some autumn leaves . . .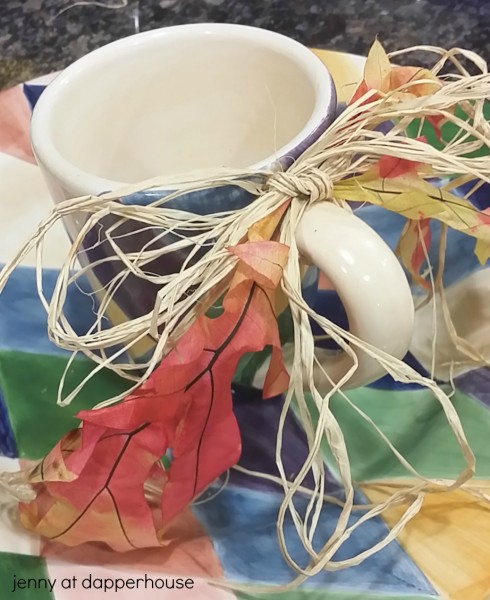 add dried flowers tucked into the knot of the raffia.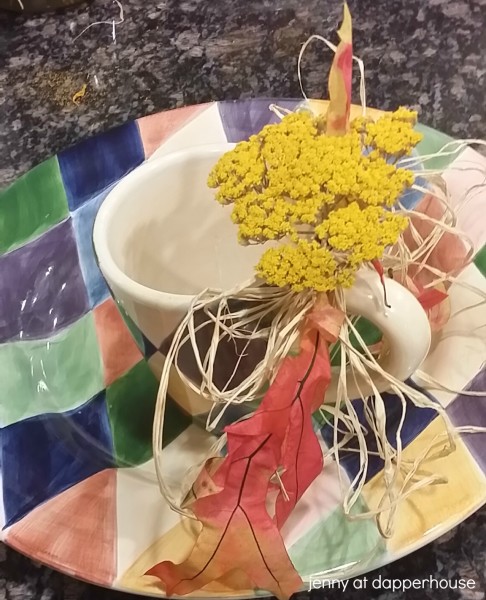 TIP: you can use a tiny bit of hot glue to secure the decor to the mug.
You will also need bread sticks. I got mine at Trader Joes as well, but you can get them at any fine food store.
Add the bread sticks to the mug.
For the caprese skewers you will need:
Mozzarella balls in Italian Seasonings and Olive Oil – this can be found in the specialty cheese section at fine grocery stores.  I get mine at Trader Joe's Market.
Fresh Basil leaves
cherry tomatoes
toothpicks
decorative plate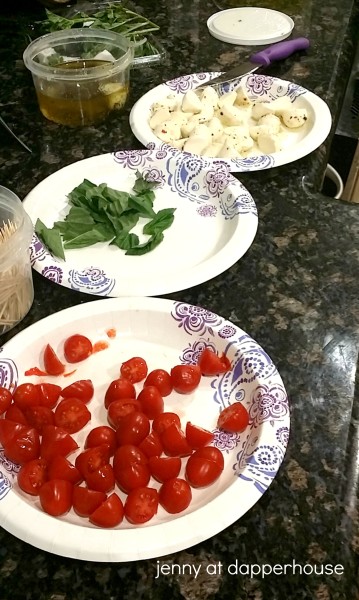 Cut the mozzarella balls and tomatoes in half and set on individual plates. Break the basil leaves into small enough sizes to poke out around the sides of the cheese and tomatoes. Assemble and stack on one half of the decorative plate. Add the bread sticks mug to the other side of the plate.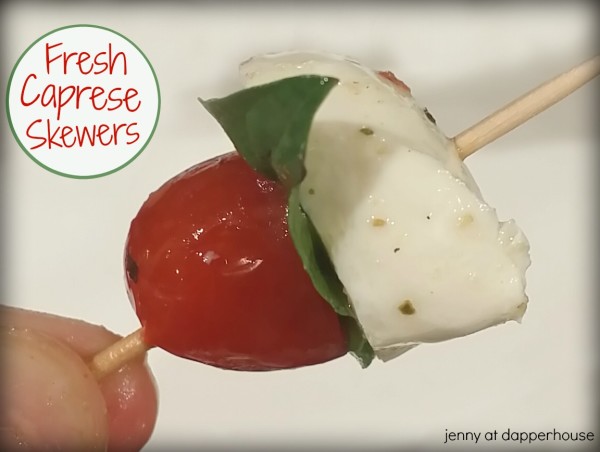 You are ready to go!
If you are taking this dish to a party at someone's home, you can make a matching, seasonal gift to take as a thank you gift. Using the same decor as you did for the mug, assemble the bow and foliage on a bottle of alcohol, wine, non-alcoholic sparkling cider, or  bottled lemonade! Attach a hand-printed gift tag for a thoughtful note.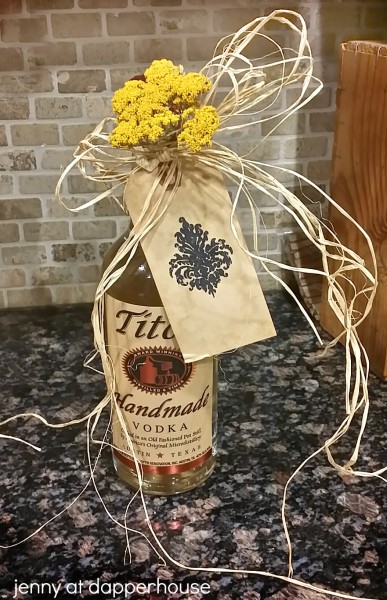 How do you like to decorate your favorite fall dish to take to a party?