Dueling Tablescapes is the most versatile party idea yet! It can be used for any occasion and the contrast makes everything POP! This example of using contrasting colors was a football party that I threw together for Superbowl.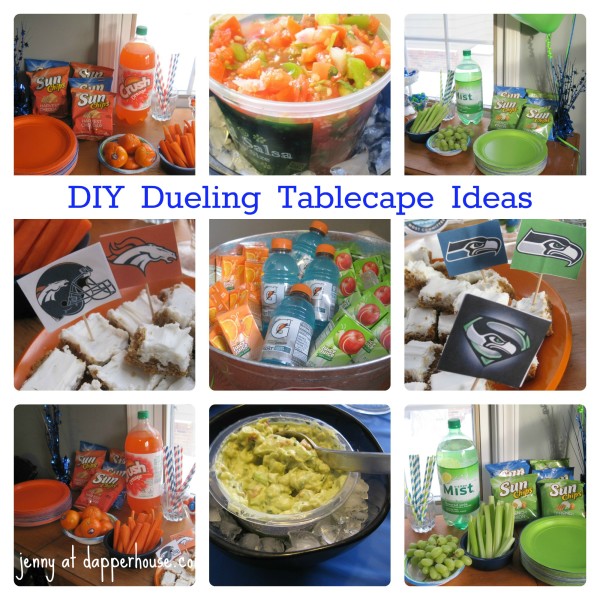 Obviously, I did the Broncos and the Seahawks.  One if the reasons that this color scheme worked out so well is that both teams shared the color blue. This gave me a base element color to incorporate into both sides while using only the orange and green in contrast of each other. TIP: (I would suggest using this recipe in your decor. For example, for Valentine's Day, use white as your base color and the dueling colors as pink and purple. Then use red in your accents.)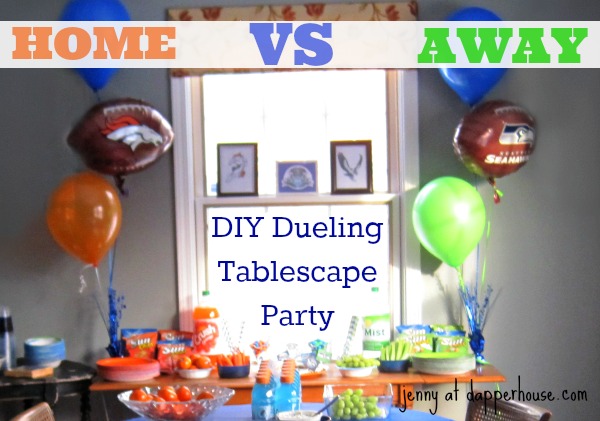 Try to find foods and packages that fit into your color scheme. If you are using colors that are hard to duplicate in foods, no problem. You can use free printables found online to wrap around drinks and food. You can even use colored napkins to fold and wrap around sandwiches and cookies.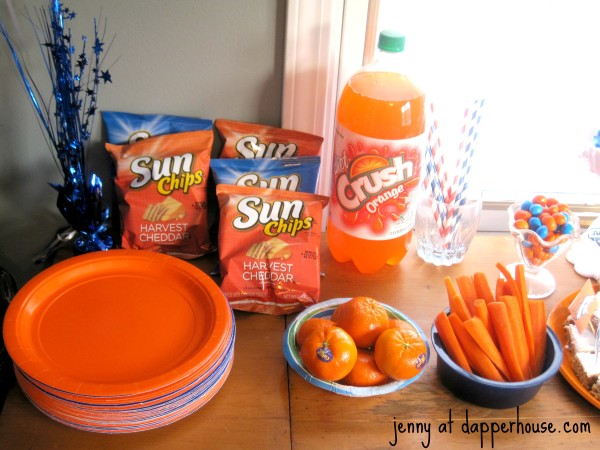 TIP: While at the dollar store check their dishes to find if there are some cheap options to use for serving. The most basic dishes are fab because they don't take away from the themed food while still representing your colors. Placements, fake flowers, ribbon, tape, centerpieces and balloons are all there.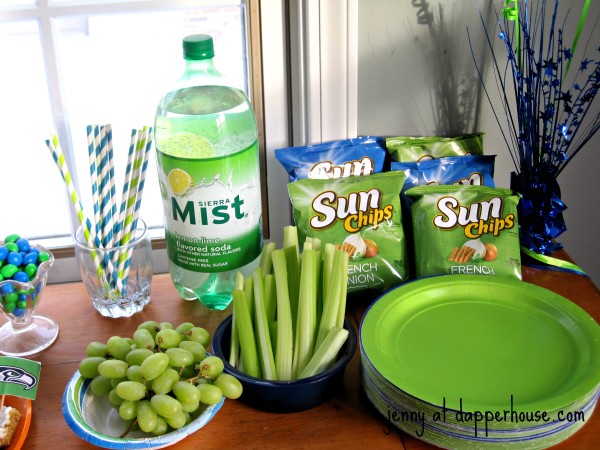 Utilize the dollar store, party store and craft store to find little items that pull everything together and add a special touch. These small details make it look as though you spent a lot of time in planning the perfect party. Look for plates, napkins, cutlery, straws, balloons, crepe paper to decorate the area, serving dishes, ribbon to tie around items, hanging decor such as pompoms, etc.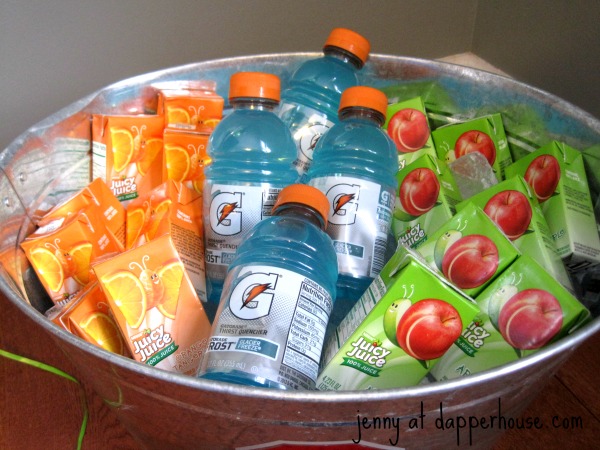 I do a lot of free printables for seasons and holidays. You can utilize these ideas as well by finding free printable images online then printing them out at home and framing them. Here I did the dueling teams and Superbowl Logo.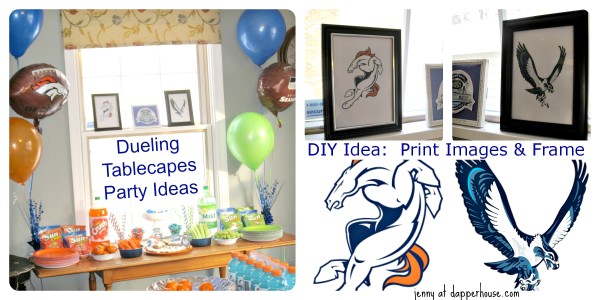 I also used logos to print out pics small enough to glue gun to tooth pics to embellish the various foods such as iced pumpkin bars and sandwich buns.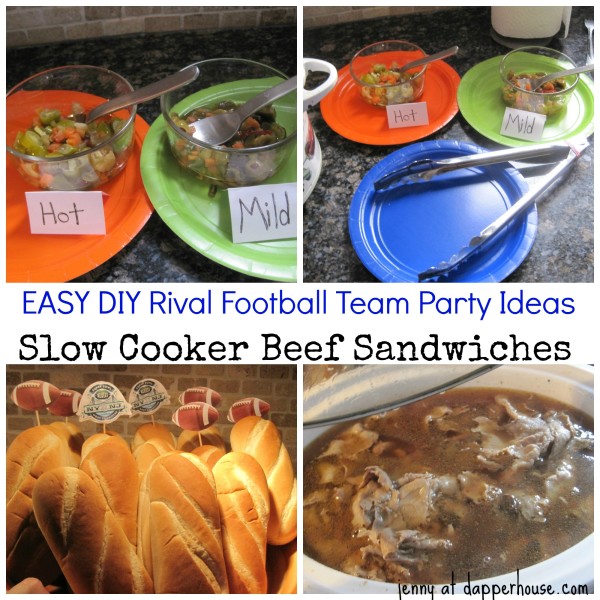 For little accents and grand decor I have found that Party Stores are my best resource. Party City has a 15 pieces for $1.00 candies in every imaginable color. They also carry the bags of one color m&m's although I sort out my own to save cost and the kids LOVE to help with this task (so they can sneak some candies when my back is turned of course! But it keeps me from downing the whole bag. . .  win-win).