This New Years Eve you may be staying in or you may be going out. You may have a party to attend, a date to impress, or even your own company to enjoy. No matter what your plans, you HAVE to look Spectacular to ring in the New Year. So grab some make-up and lets go! You are only a short time away from Natural GLAM. And don't use the excuse that you Don't know how to apply makeup. . . it is much easier than you think. All you need to get this look is a few easy and cheap supplies. The rest is as simple as following directions.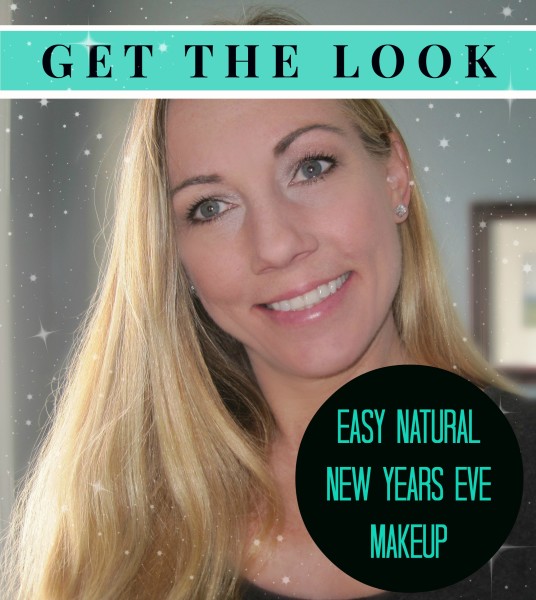 (HA! I will do a tutorial later on how to take and make this cheesy "dreamy" celebration selfie!! I feel like this would be a perfect promotion picture if I were ever to do a cheap perfume line! Right?)
You will need:
dark brown eye shadow
white eye shadow
1 applicator for each color
mascara
face foundation
blush or bronzer
lip color or gloss
Here is what I did:
First I washed my face and applied lots of lotion because of dry winter skin.
Second I applied foundation. I used liquid foundation (again because the mineral powders are too drying right now). Use whatever you have and love.
Third I applied blush in a raspberry-brown color. Use whatever color blush or bronzer you like. Apply blush to apples of cheeks and sides of nose for winter glow. Also brush onto sides of forehead, bottom of chin and bottom of cheekbones.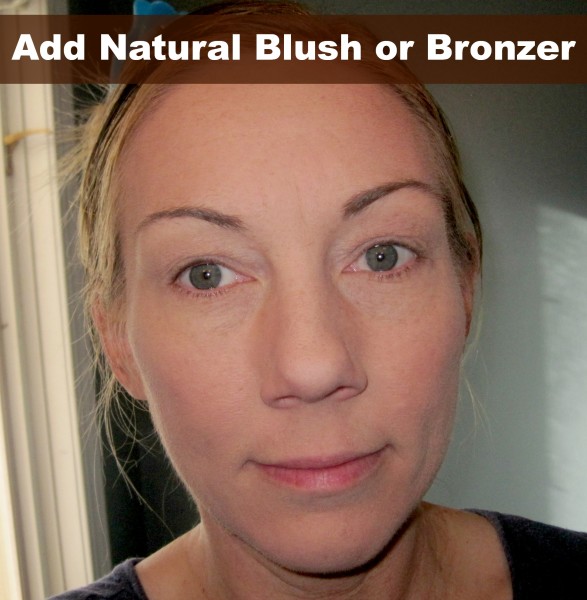 Fourth Apply the brown eye shadow. (I used a DARK brown so that I can use a little bit as a "shadow" effect rather than color. Use any darker natural brown shade that you love. TIPS: Apply the brown along the crease of your upper lid. using the applicator or your finger (I use a shadow brush) blend the shadow out from the crease so that it goes above and below. Apply More shadow as needed to blend smoothly. Take the dark shadow down onto the outside corner of your lid. Add a light line under the lower lashes and blend it a tiny bit so that it is smudged, not made into a thick line.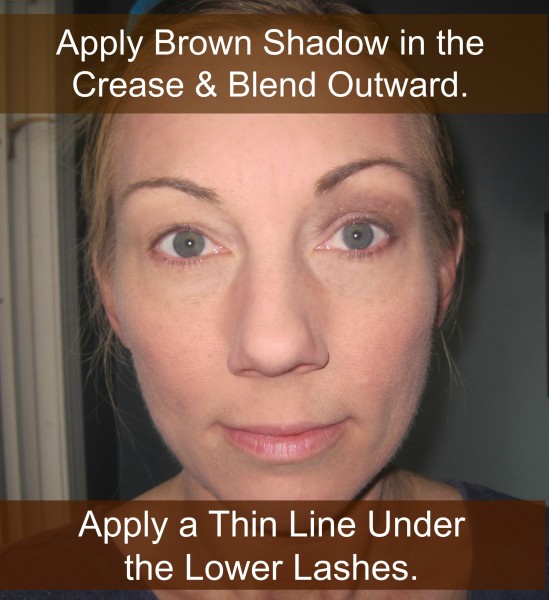 Fifth  Add white shadow to your eye. I suggest a matte white or a small amount of shimmer. (I am using both here – first the matte to get the "highlights" effect and shimmer after for that Fabulous Party look). Apply the white to the inside eye area. Refer to the photo to see that it is on the entire are of my inner eye from brow to under the eye, to the inside lid. Also apply to the are just under the eyebrow. The photo below shows the dark and light BEFORE blending so that you can see where they go. Make sure to blend the edges of the lines together for a natural look.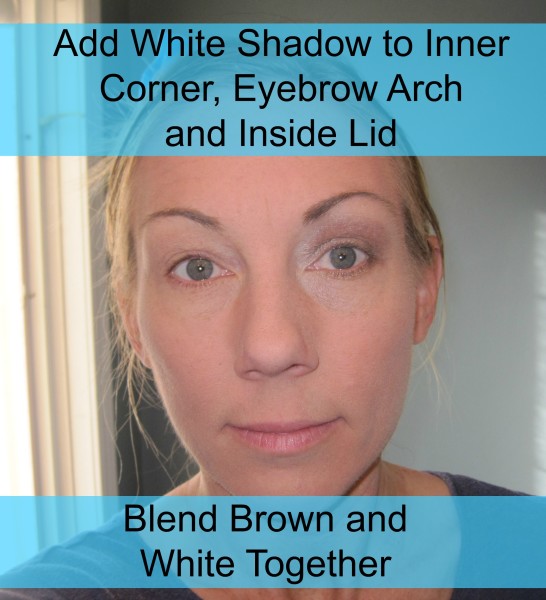 Sixth Apply mascara to your upper and lower lashes.
Seventh Apply some natural lip gloss or color. Even a deep red looks amazing with natural face make-up although I have never worn it myself 🙂
TIPS:
Do this make-up BEFORE the big night so that you can practice.
If you don't like it, wash and do it again.
Practice, practice, practice.
Don't over think this. . . you can do it.
Experiment putting the dark and light on differently for your eye shape.
If you have ANY questions, ask them in the comments and I can help you!
Eighth  Love yourself, Have a HAPPY NEW YEARS EVE and take a bunch of Selfies to post on facebook, instagram, twitter and more!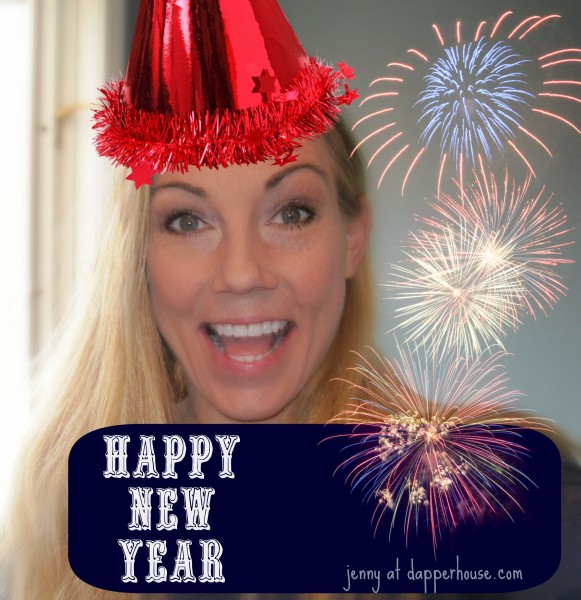 What are your New Year's Eve Plans?