DIY Cardboard Cones Christmas Tree Home Decor
These Christmas Tree Cones are so easy to make and add a touch of holiday class to your decorating. Use them as centerpieces on a festive table or place them on a mantel! I have mine set on some built in shelves and cupboards next to the fireplace! All you need is a little time and a few supplies to make these beautiful DIY Cardboard Cones Christmas Tree Home Decor. Have a tween or teen that you want to spend some quality time with? This is a great opportunity to do that too.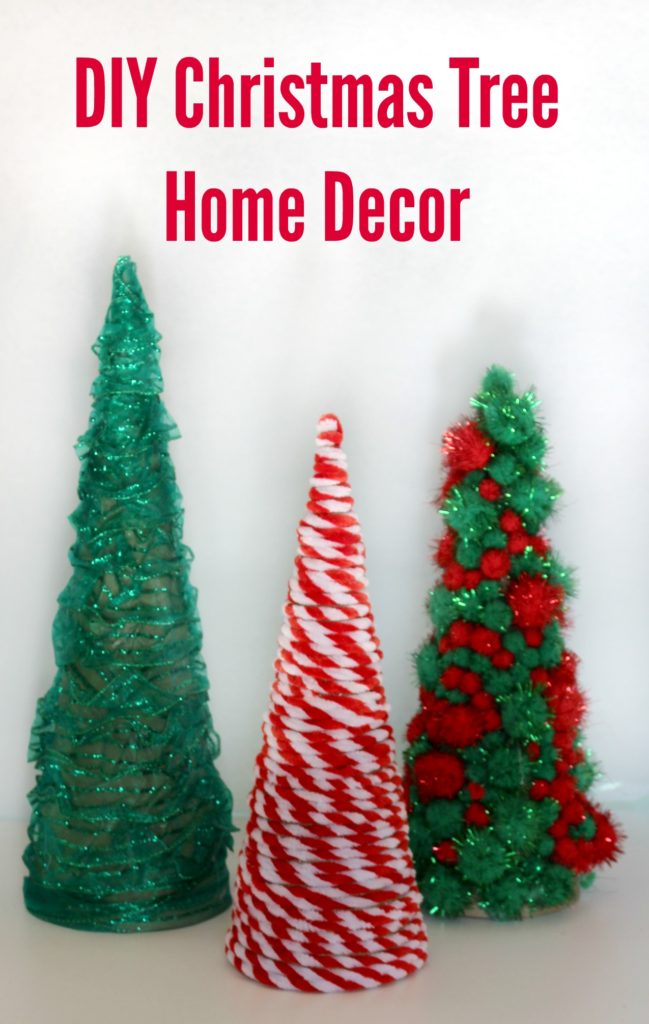 What you will need:
Glue Gun & Glue Sticks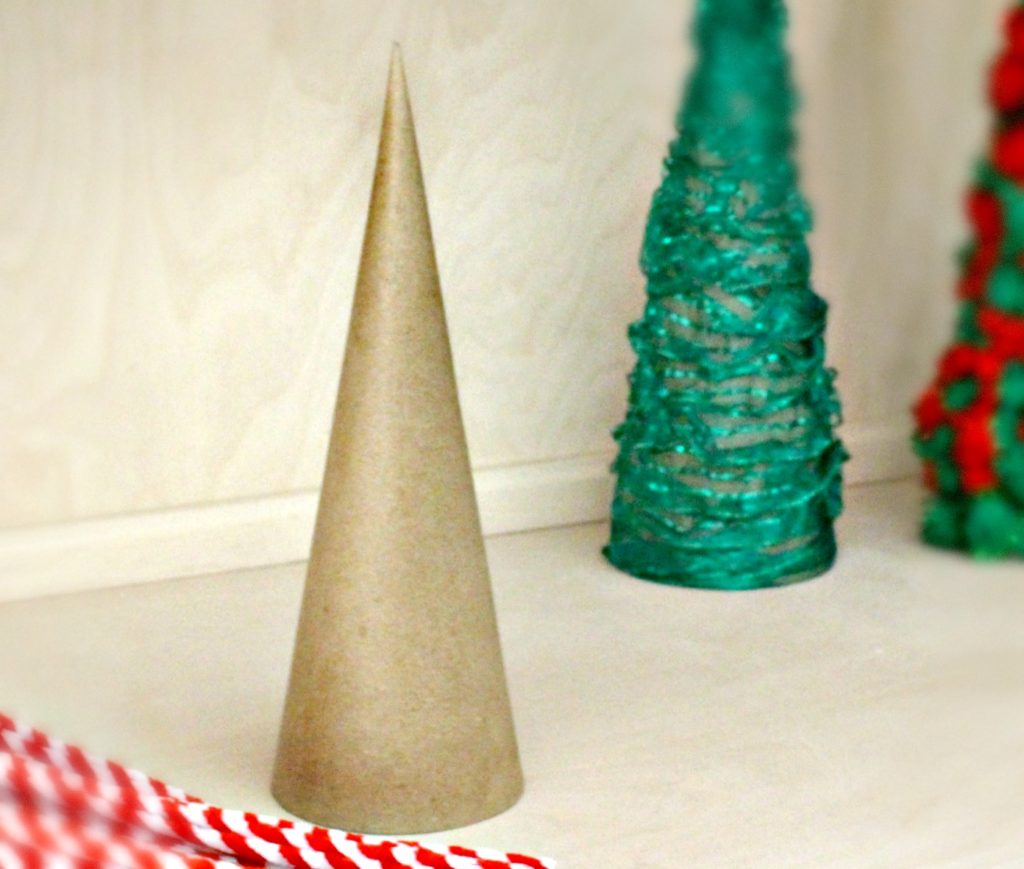 How to Make:
For each cone tree you are going to simply cover the tree in ribbon, pom poms or pipe cleaners. Starting at the bottom and working your way up to the top (or the other way around).
For the ribbon, simply bunch up a bit as you glue it around the cone.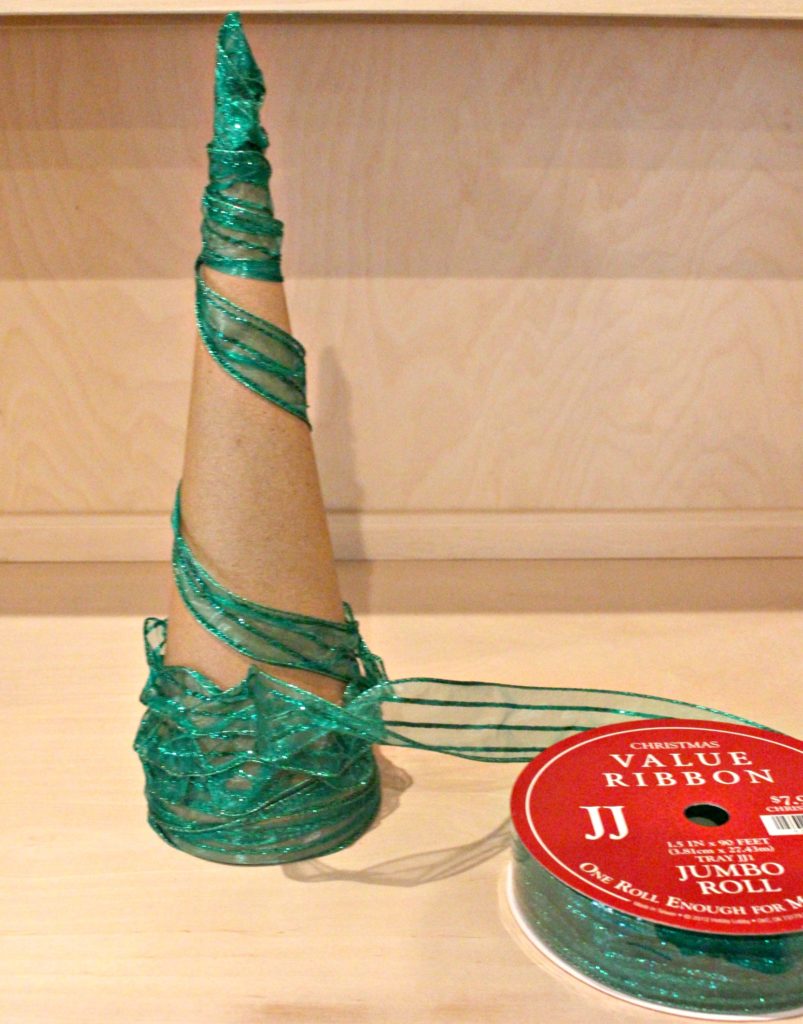 For the Pom Poms, your child can do it anyway they like, although it may work best to use the bigger balls near the bottom and the smaller ones near the top. But as you can see here, you can do it in any way that you like!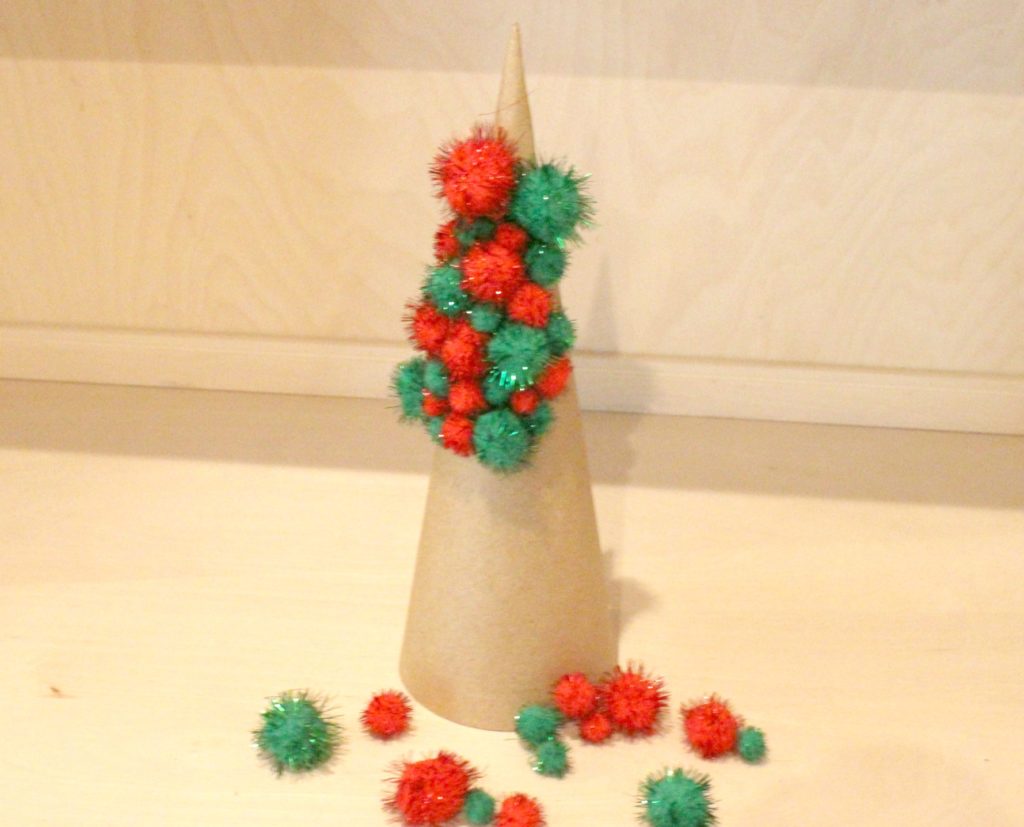 The pipe cleaners are a bit trickier. Start at the bottom wrapping and gluing as you go up. Make certain that the ends of the pipe cleaners fit together in the back by using scissors to clip the excess. Try to keep this seam in the same spot going all the way up so that the front looks nice and the seam is in the back.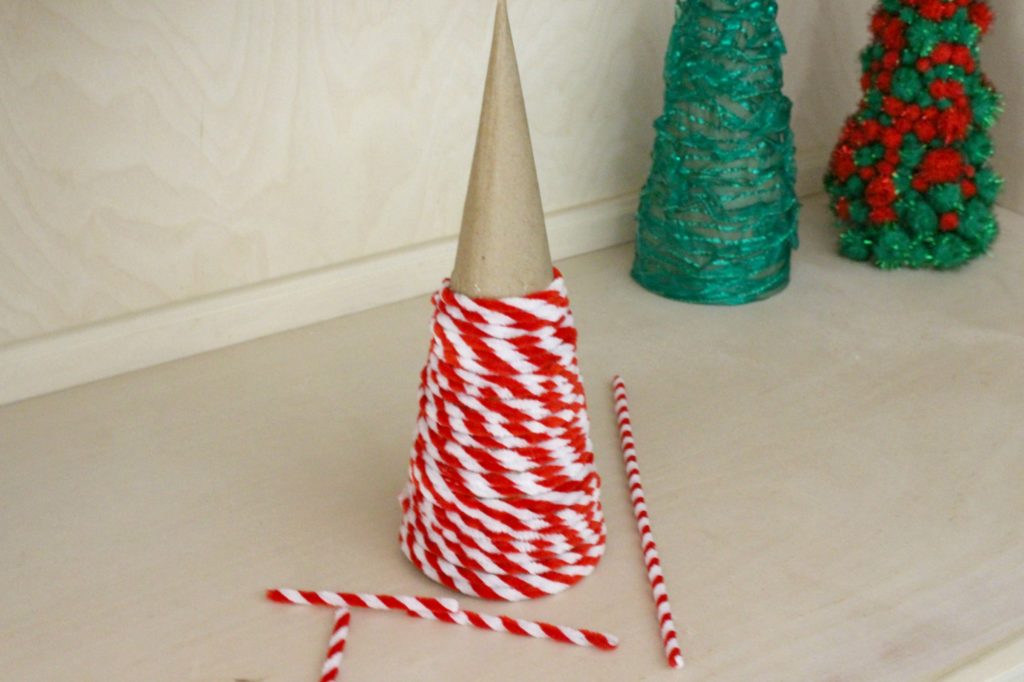 I hope you enjoy this fun and festive craft for the Holidays!