4th Of July Cheesecake Jars
Need a recipe that tastes great but makes the best presentation!! These are the CUTEST to serve at a party to when you want people to be sharing your party on instagram and making you look like the ultimate host or hostess.
This recipe written for four people/2 jars.
Prep: 20 minutes
Ingredients:
2 – 8 oz cream cheese
1 drop red food gel
1 drop blue food gel
1 box graham crackers; smashed
1 cup sugar
whipped topping/whipped cream
Instructions:
Get out two mixing bowls. Place one block of cream cheese in each.
Add 1/2 a cup of sugar to each.
Add red coloring to one bowl and blue food coloring to the other bowl.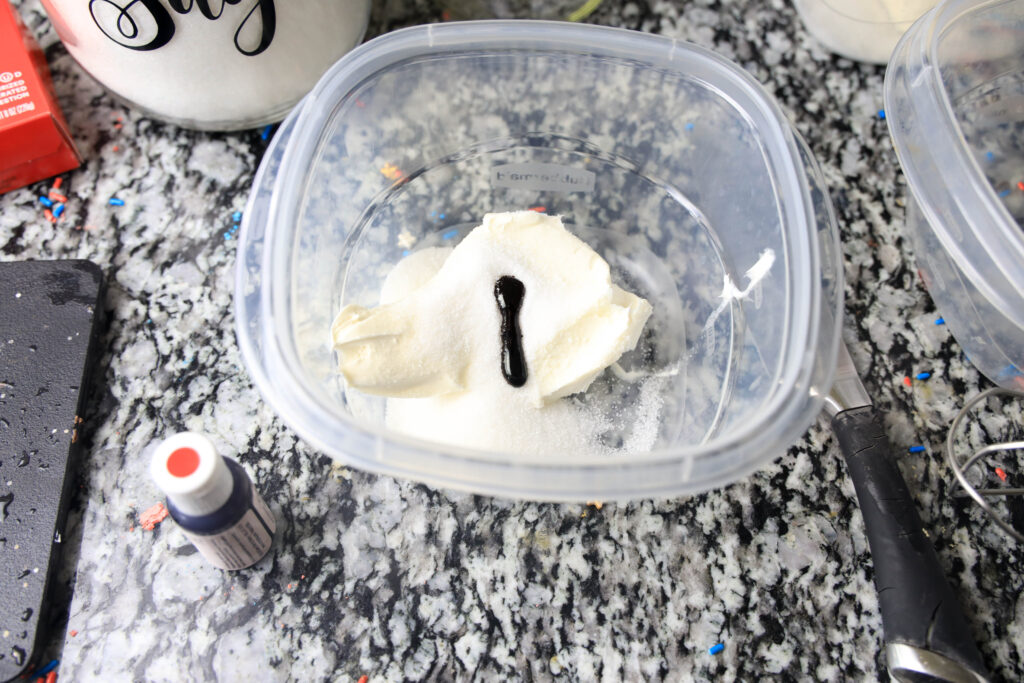 Mix well with hand mixer.
Place graham crackers into a zip lock bag and smash until small crumbled pieces.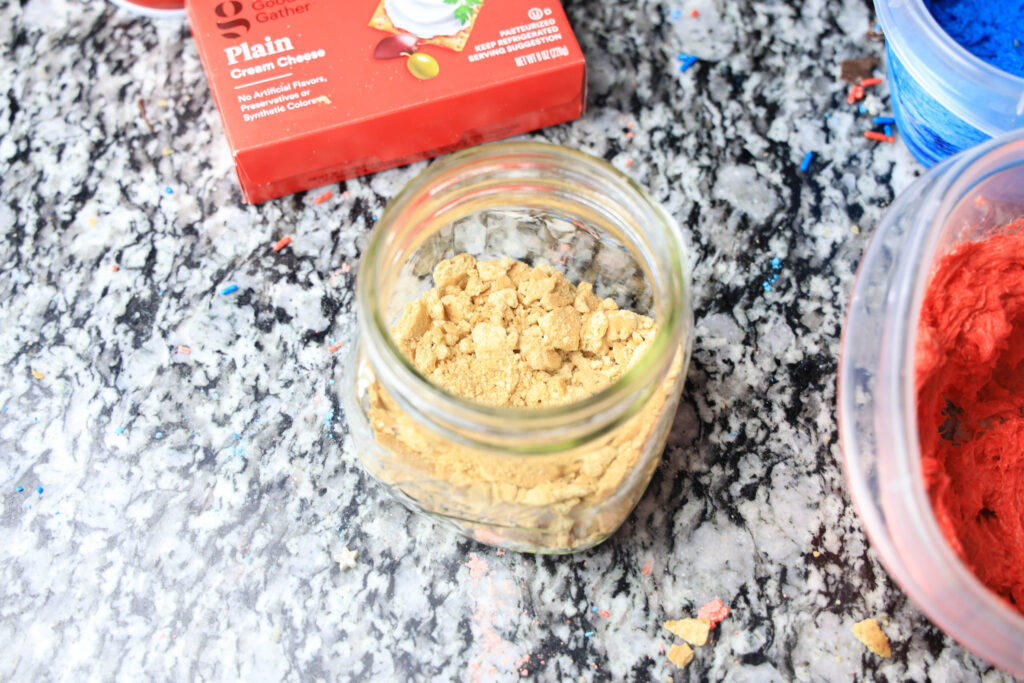 Layer graham crackers then red cheesecake mix then more graham crackers and blue cheesecake mix.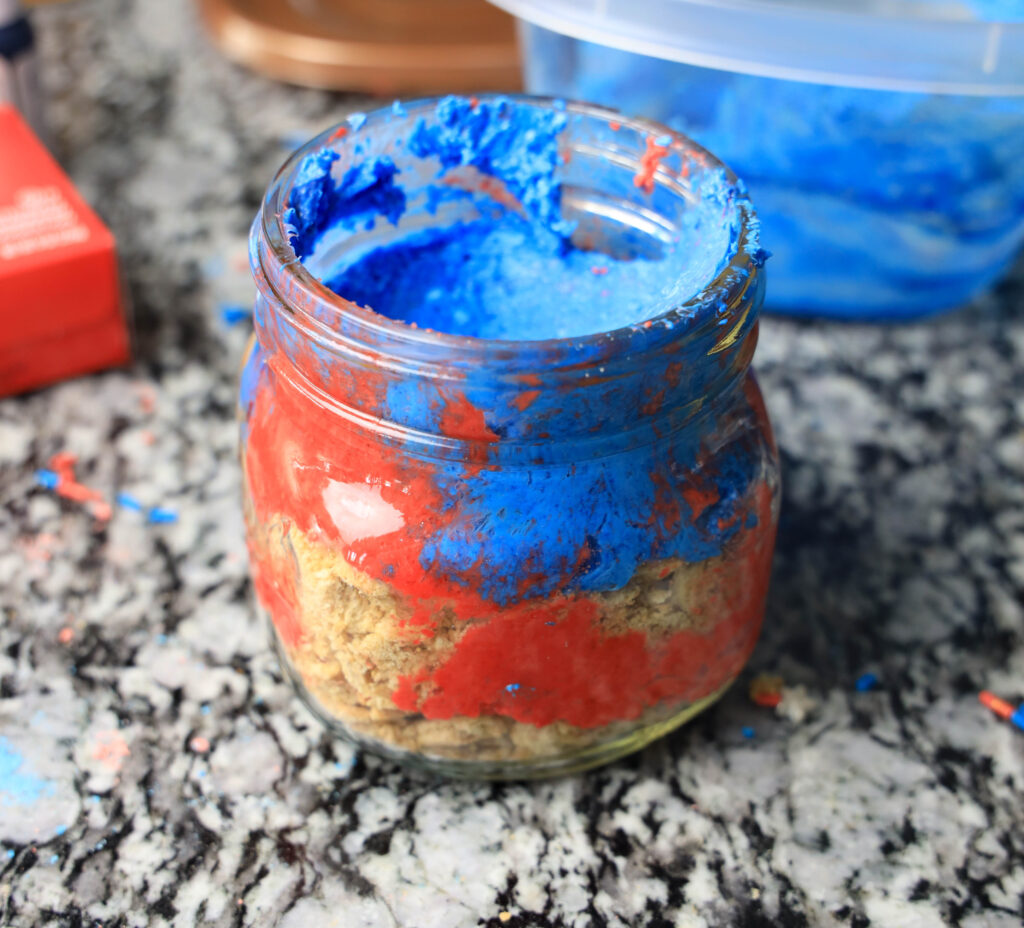 Top with whipped topping/whipped cream and sprinkles.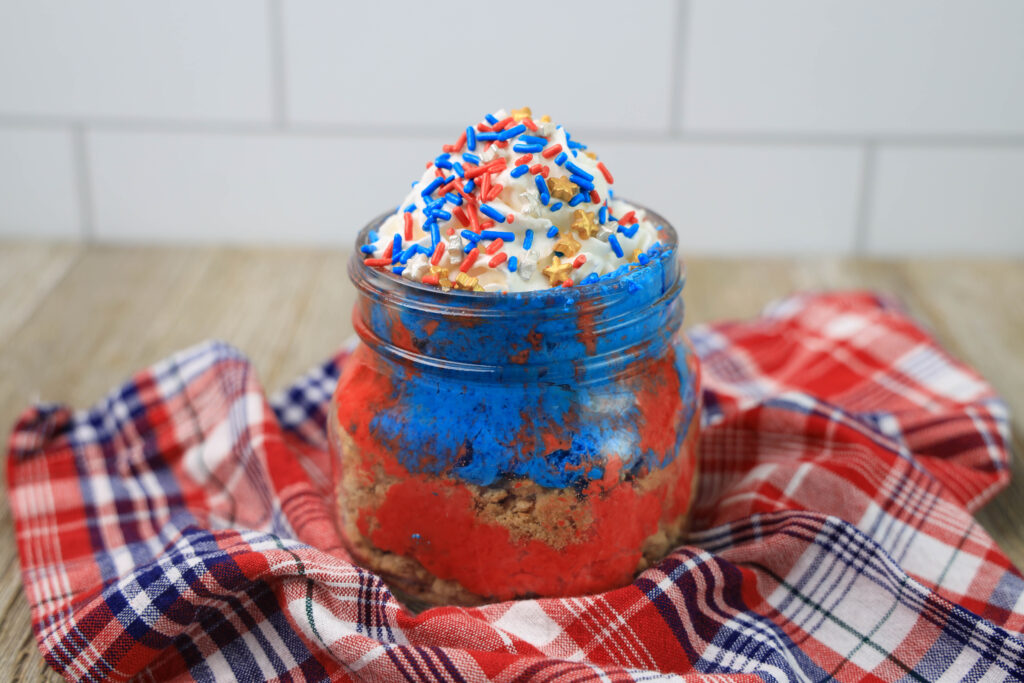 Serve cold.