DIY Holiday Soup Can Planters
Holiday DIY projects are so fun and make sweet touches around the house. You can give these soup can planters to teachers, hostesses, friends and neighbors. Or you can just keep them for yourself to decorate your home! These are easy to make and look so nice. Have fun.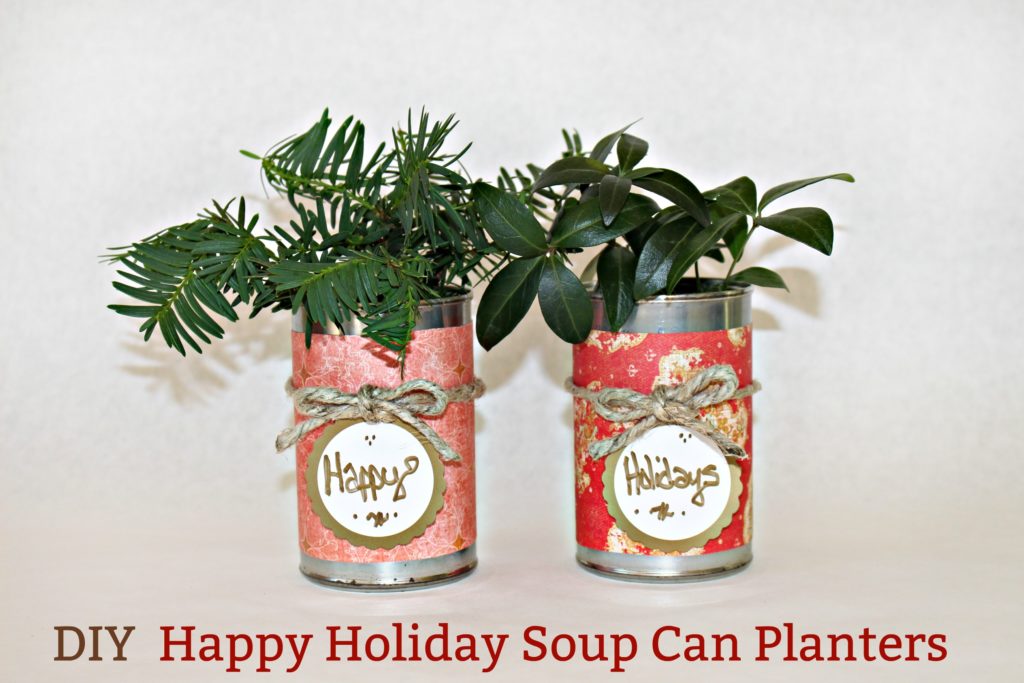 Supplies: 
two clean, empty soup cans
two styles of holiday themed craft paper (I used red and gold)
two labels (I used white and gold)
a roll of twine
pen to write on the labels (I used gold)
scissors
glue gun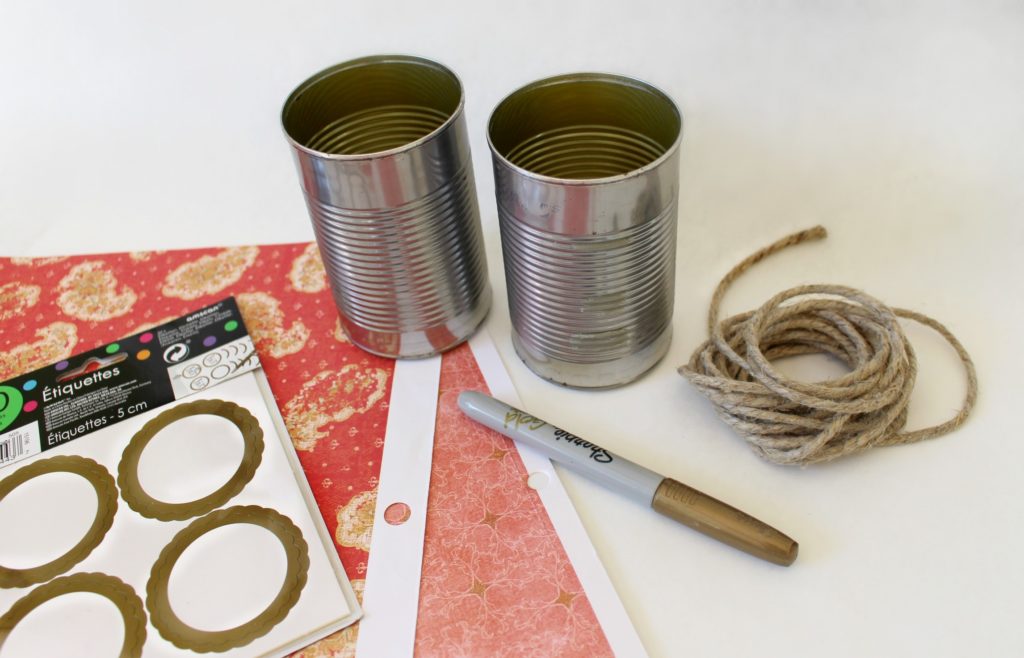 How to Make:
Step 1. Measure the paper to fit around the soup cans and cut these out. You want to have about 1/4 of an inch overlap on either end to secure paper with glue gun.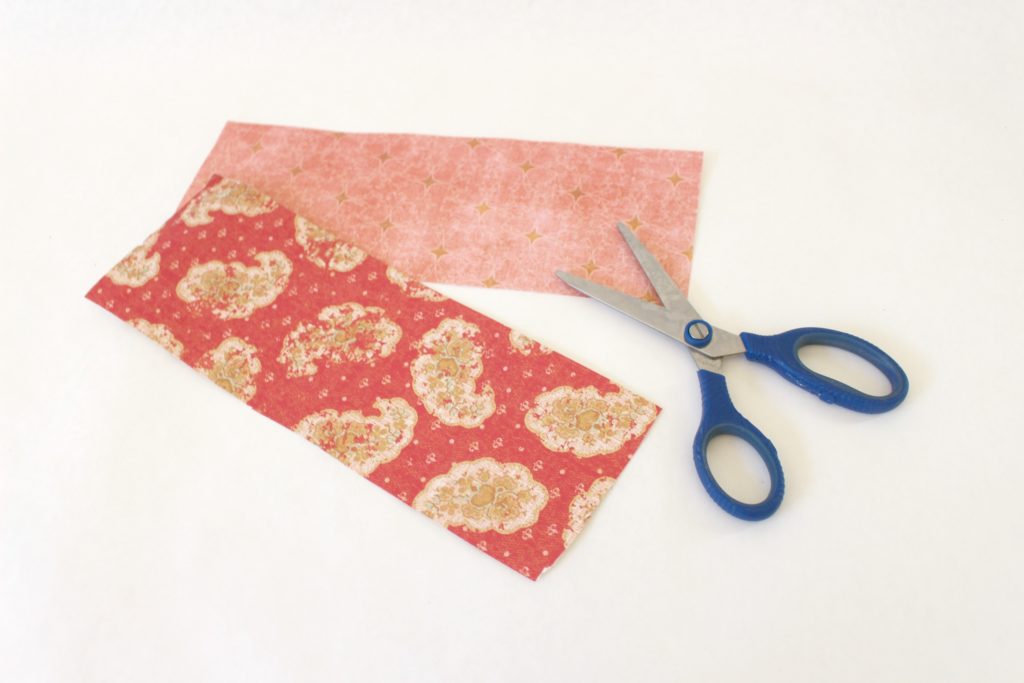 Step 2. Glue the papers to the soup cans.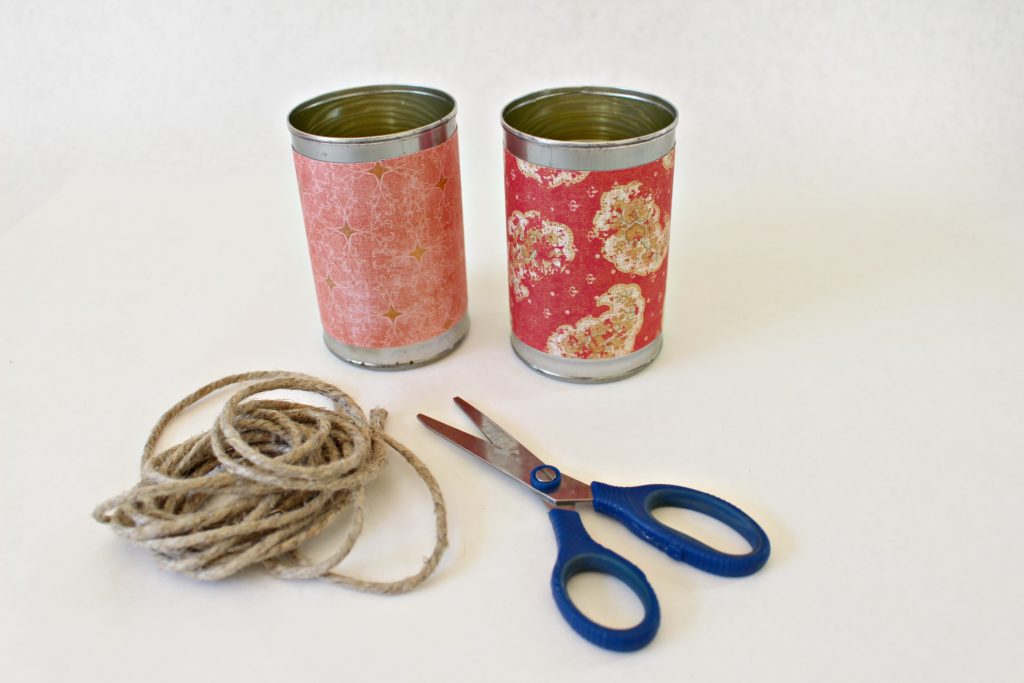 Step 3. Measure the twine so that it wraps around the cans with enough length to tie a nice bow.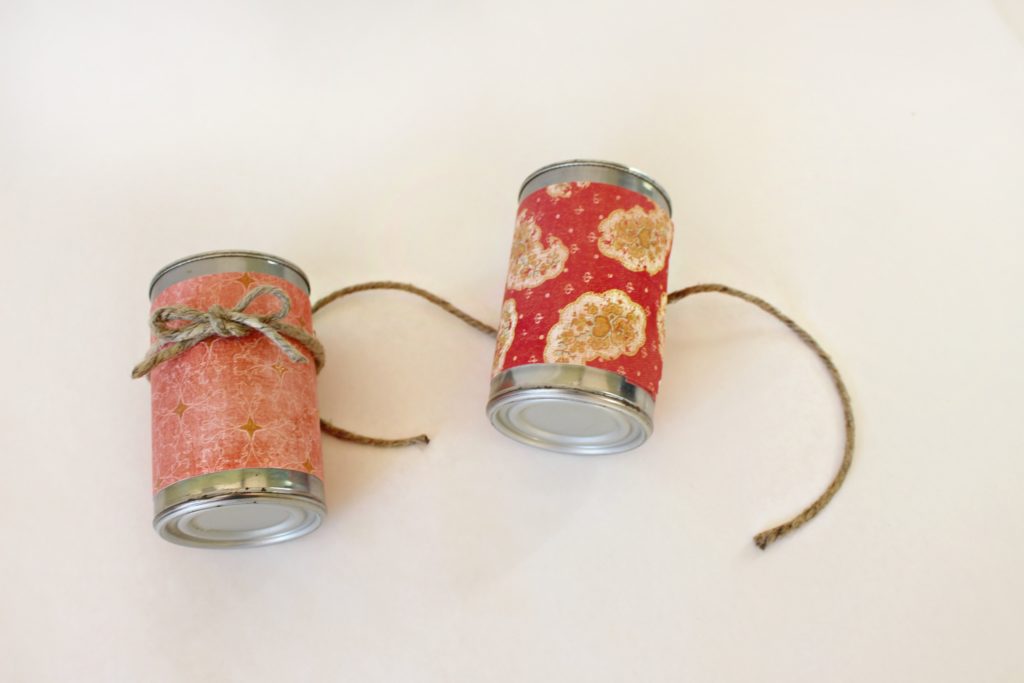 Step 4. Once your bows are tied, fill the soup can planters with floral foam or dirt. (Be careful when filling the  ans so that you don't get your paper dirty.)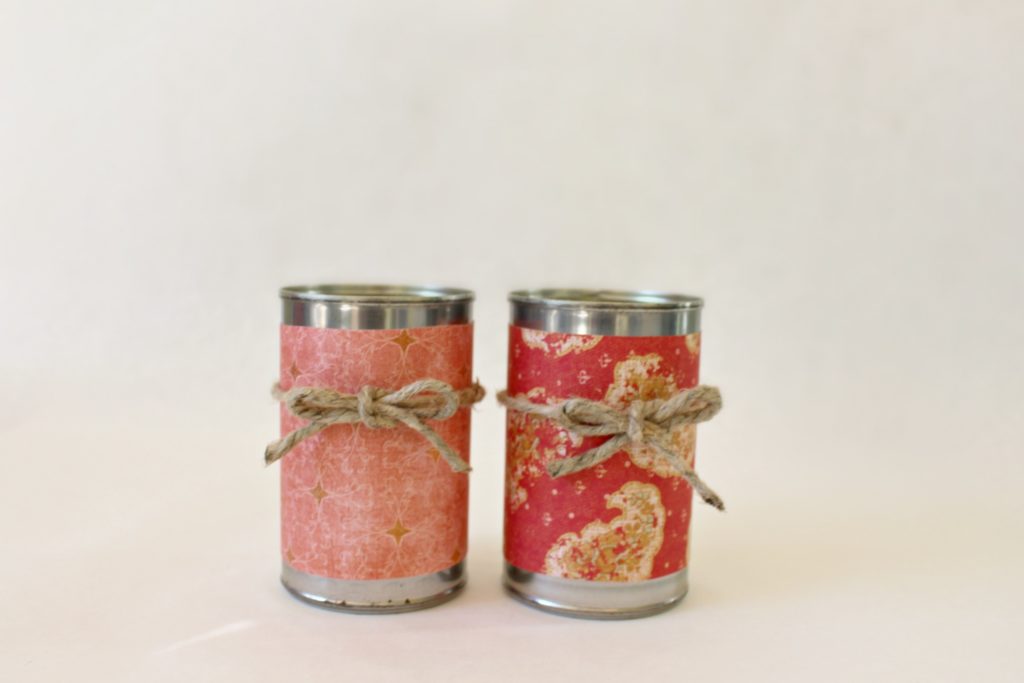 Step 5. Add the small plants to the planters!
Step 6. Get the pen and the two labels. On one label write "Happy" and write "holidays" on the other. Stick them to the front of the cans.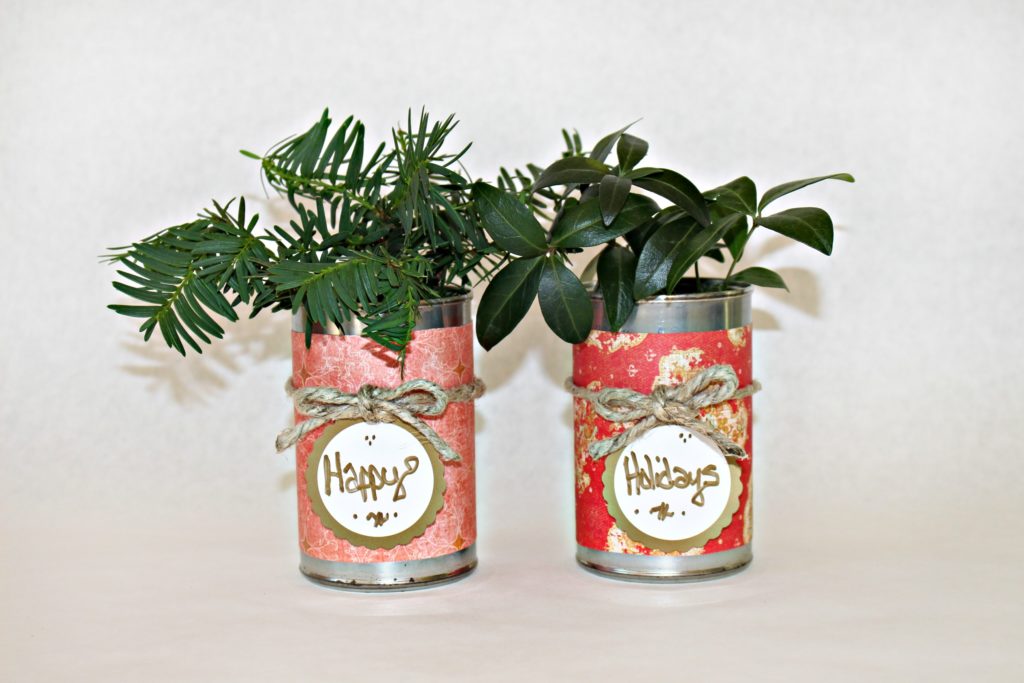 Display anywhere that you want some holiday cheer!
Pin this for later. . .