*This is not a sponsored post. Opinions and content belong to jenny at dapperhouse.
Everybody loves Disney's Frozen. There is they story , the music the characters. . . but I love it for the colors and the animation because winter is so beautiful. The trees that look like they were dusted in powdered sugar and the fresh snow that looks like glitter in a snow globe. . . each little snowflake a miracle of design. Ahhh. And I love the color blue whether it is pale blue or deep turquoise, all shades represent the winter season well. Here is an easy craft that you can make as fun decor for the winter season inspired by Frozen.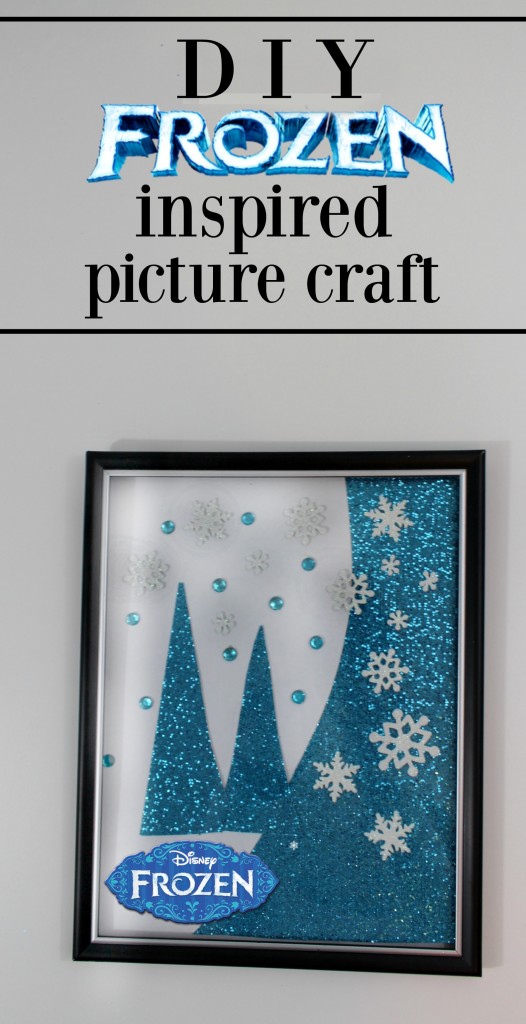 What you will need:
turquoise glitter scrapbooking paper
turquoise rhinestone gems
foam snowflake stickers
scissors
glue gun and glue sticks
8 1/2 x 11 frame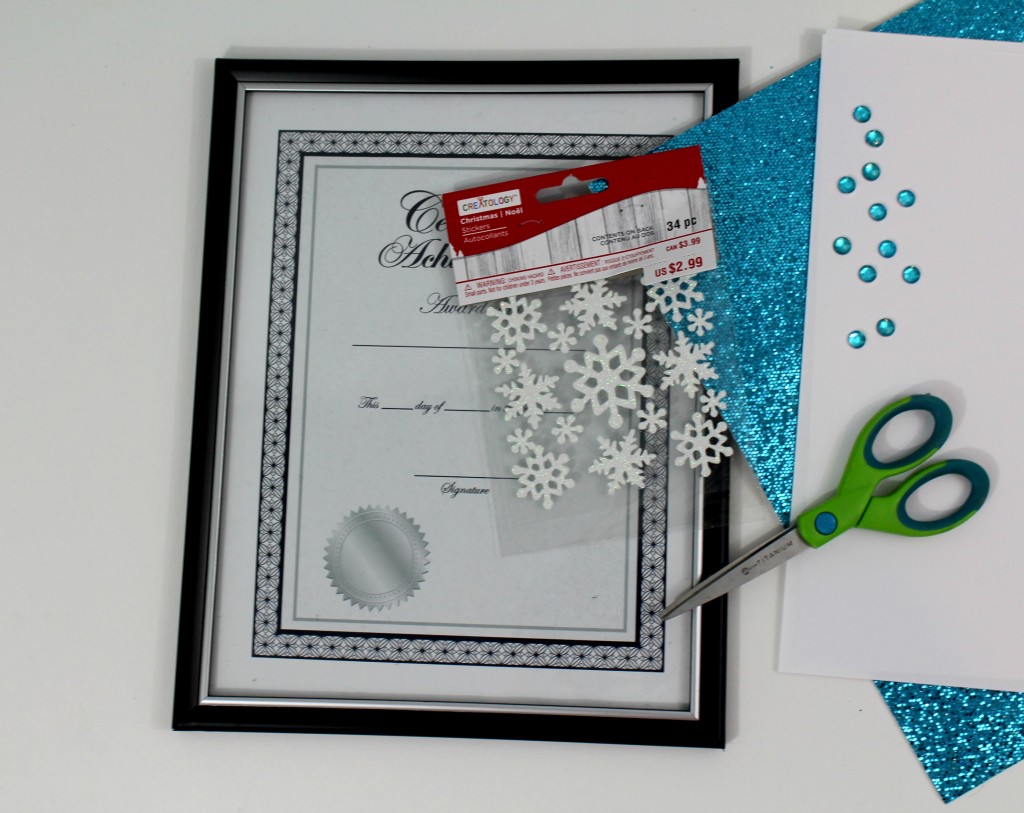 How to Make:
Step 1.) Cut the paper as shown making the right side of the artwork and the trees.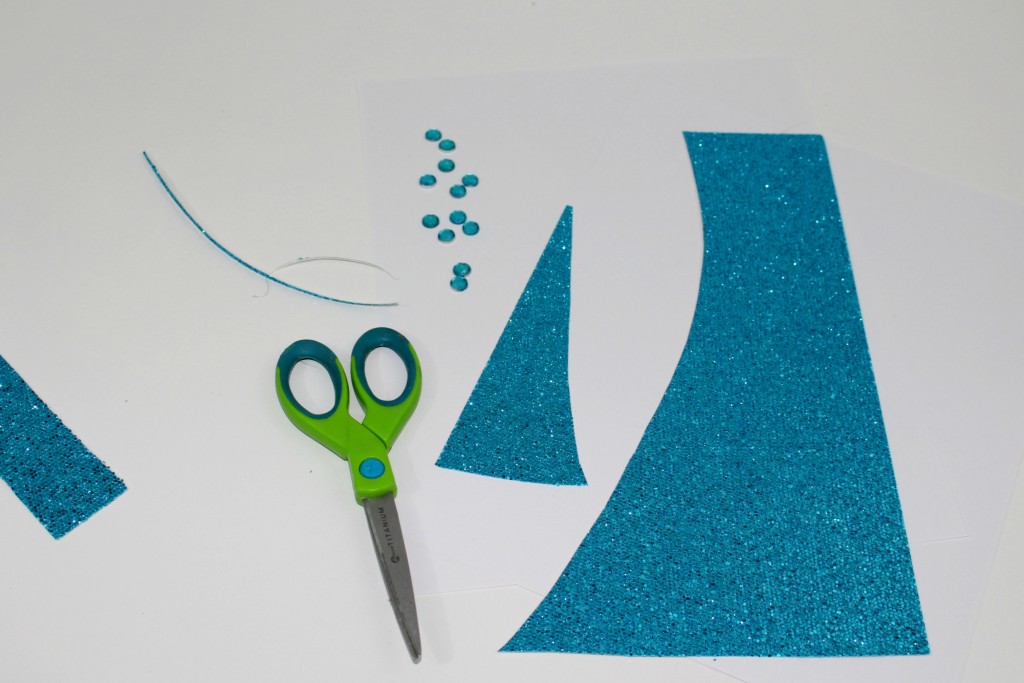 Step 2.) Glue the blue elements to an 8 1/2 x 11 piece of white paper.
Step 3.) Use the glue gun to add the rhinestones on the white section of the paper.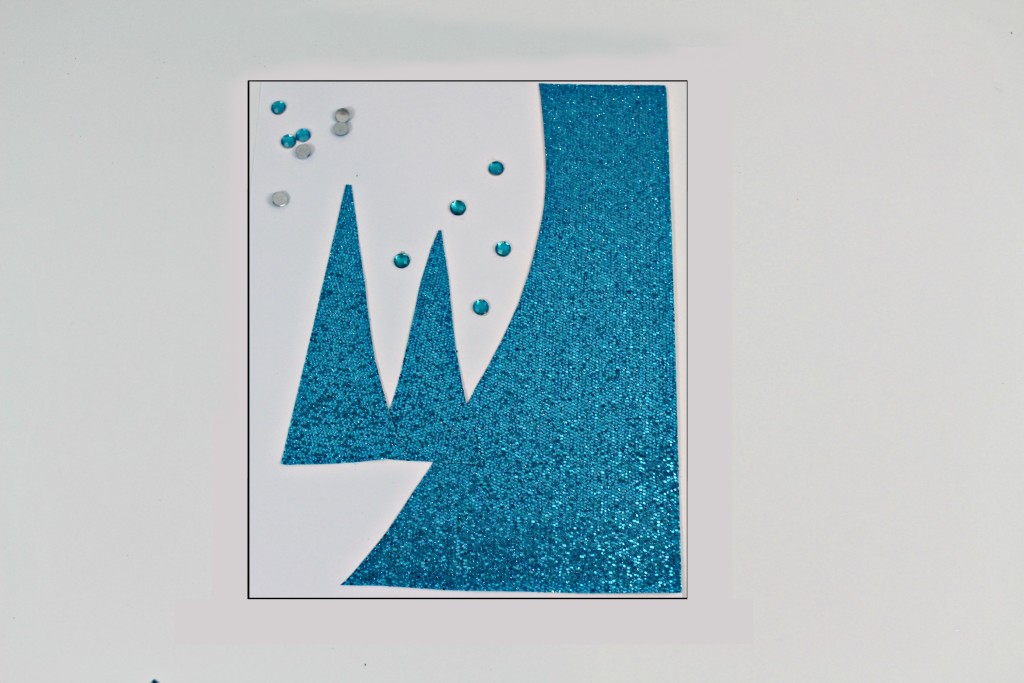 Step 4.) Add the snowflake stickers to both the white and the blue sides of the paper.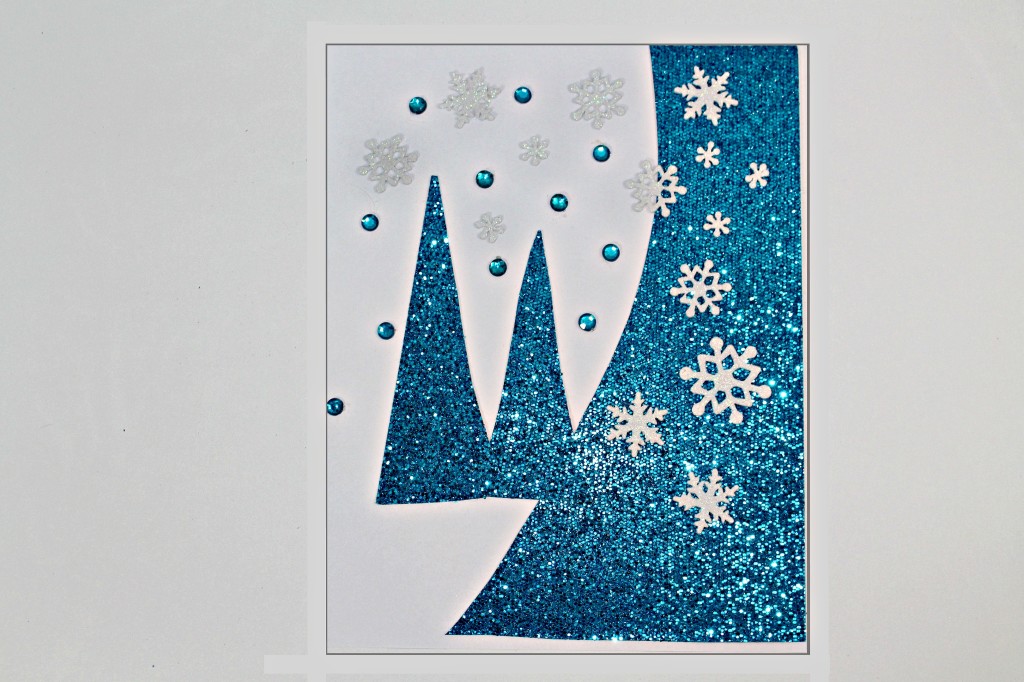 Step 5.) Put it inside the frame.
Optional: On the bottom left area you can write something like "Let it snow" or "Frozen". You could also print the Frozen logo from a google image search, cut it out and glue it on in that area.