Hey there football fans! This is such a FUN time of year for sports. Especially football when all the best teams are fighting it out in the playoff games for their spot in The Championship Game! In our home we all cheer for different teams at Game Time. My husband and boys really wanted their Black & Gold team to go all the way, but since that didn't work out, they have picked different teams to call Their Own so that they can stay in on all the fun of the playoffs and for The Big Game on Sunday February 2nd.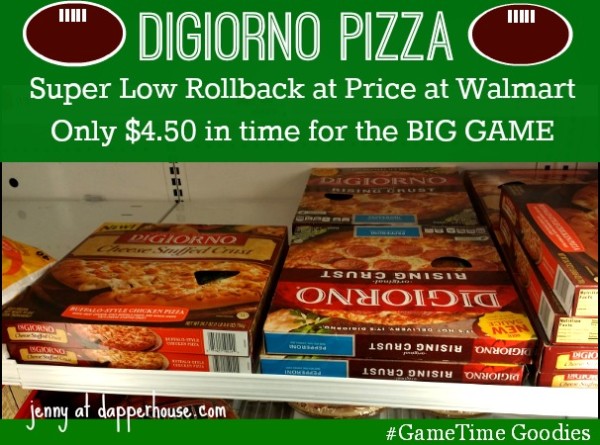 No one wants to cook food and miss big plays when the game is on. And no body wants to wait on a pizza delivery when they are hungry. I sure as heck don't want to waste big time money on delivery pizza when I can get hot, fresh pizza at home for $4.50 at Walmart! Which is why my freezer is full of DiGiorno. I have to be able to feed a crowd when friends and family show up for The Big Game. Make sure to stock up like me because it is a well know fact that Feb 2nd is going to be one of the largest pizza delivery ordering days of the year. It is also a well known fact that you are going to have to wait for the pizza to be made AND tip the drivers extra AND make everyone wait to eat while it is being delivered with all the other pizza orders AND miss the game while you are ordering and paying. So. Not. Cool.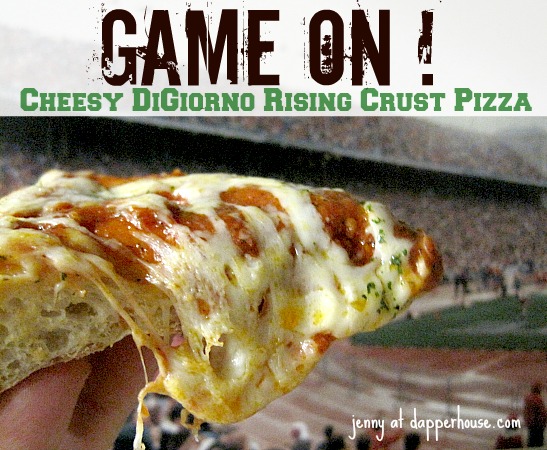 I have a huge assortment of Rising Crust Pizzas in my freezer. We like Four Cheese, Pepperoni, Supreme, Three Meat and a combo pizza for me (the vegetarian) with a Rising Crust, Gourmet Spices, Thick Red Sauce,  Spinach, Garlic and Mushrooms – YUM!!! These pizzas are as good as they look and Only take 17 minutes to bake. Pop them in and out if the oven so fast, you wont miss a second of the game.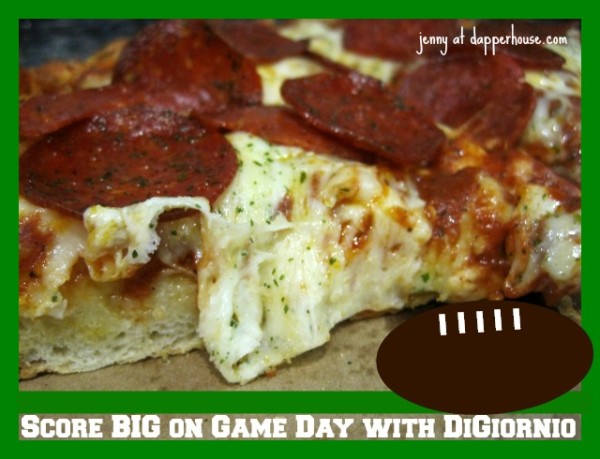 It is going to be a fun next few weekends placing bets just for fun with my sons and spending time together with family and friends. It is so funny to watch how crazy fans (like my son) get when their team is on the line. . .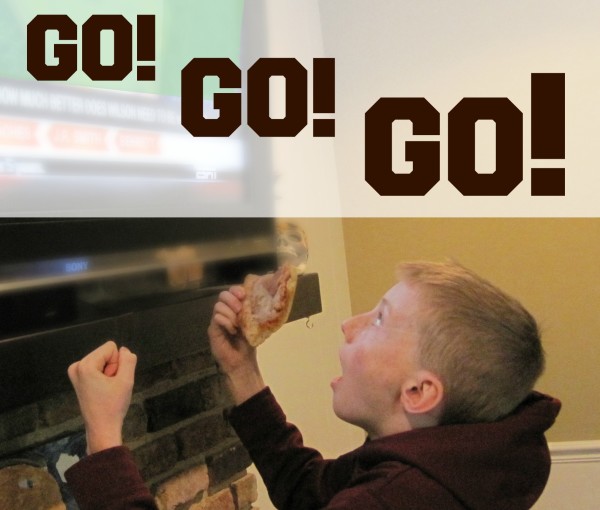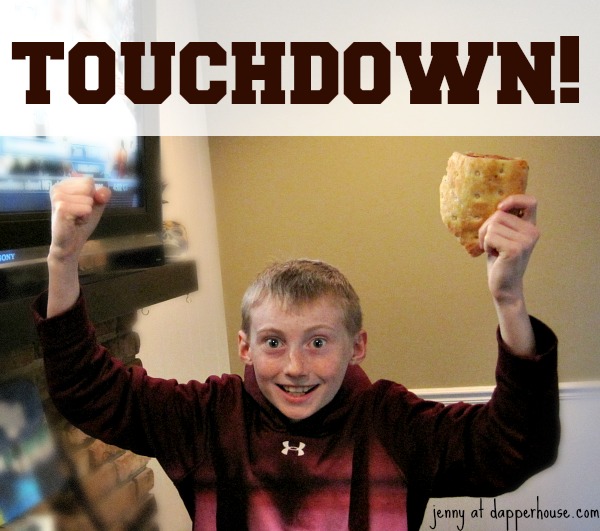 A mom has got to feed those Big Time appetites! Make sure to make your Big Game Days a success with Walmart and Nestle #GameTimeGoodies and hot & fresh DiGiorno Pizzas.  GO TEAM!
Did You Know? That if you google " #GameTimeGoodies " you can get in on all the fun with Game Day Recipes, Football Party Ideas and more!