It is tricky for 40 somethings to do make-up because we can't use always use the most trendy looks without looking dated. We also can't stick with what has always looked good or we will look, that's right, dated. Women like us in our forties have to find the latest trends and tricks and apply it to our own style without looking like we are trying to look "young" or we will look foolish. tired of looking 40? Too bad, you are 40. So why not look your absolute best and be happy. Here is a tutorial on how to use highlighting, contouring and color on your face to create a beautifully dramatic face that is perfect for a night out and for pictures. This is not "take your grandchildren to the park make-up" unless of course it is a photo shoot.  Now let's get busy.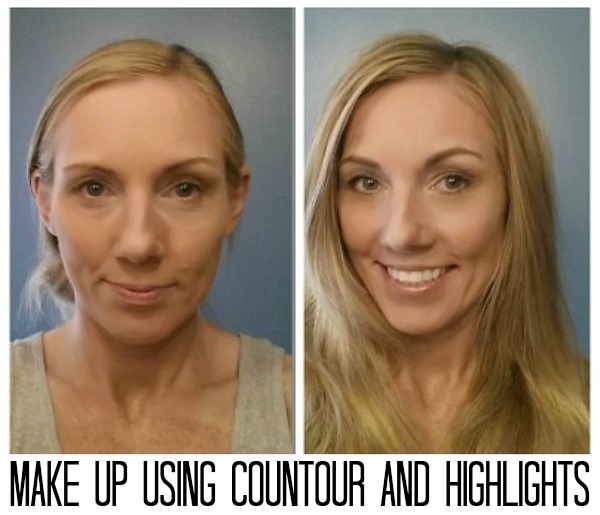 If you look at my before picture you can see that the lighting naturally falls on certain areas of my face. In natural lighting, take a pic of yourself with your phone or camera and study where the light and dark falls on your personal features. This is a good guideline to keep in mind.
You will need:
foundation in your natural skin tone.
highlighting creme or powder
a shade of foundation or powder that is 1 – 2 shades darker than your skin
a bronzer/blush that you like to give a natural color glow
an all over powder (I like to use illuminating powder for photos)
individual brushes/applicators for each step
1. Whether you are starting out with a fresh face or adding make-up from day to night, either will work fine. First, using a foundation that matches your skin tone, apply all over face and eyes with the amount of coverage you need. TIP: Always use a matte foundation primer!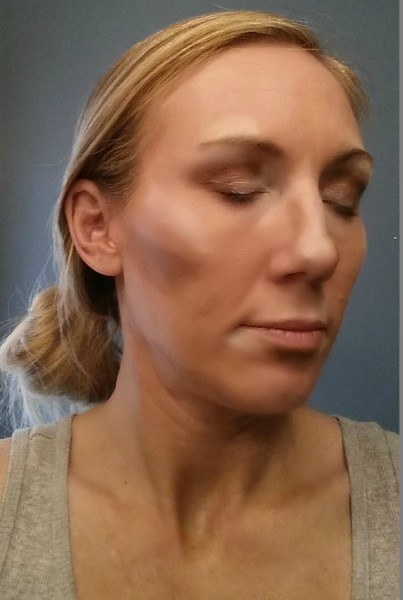 2. Apply the highlighter to the center of your forehead and down the nose. Apply to inner eye, under the eyebrow arch and across the entire top of the cheekbones. Then apply highlighter to just below the bottom lip on the outer edges of the mouth. ( I use a matte white powder and brush for highlighting because for me the creams get to thick.)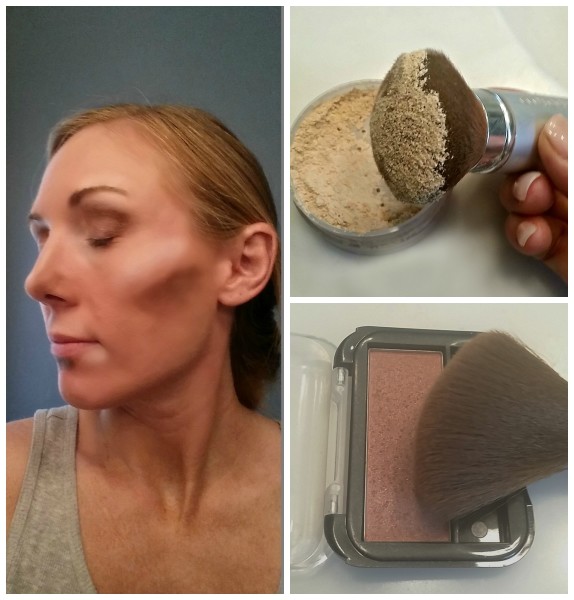 3. Add the powder that is a few shades darker than your skin or use bronzer for this step. I use a dark matte powder and brush. Apply this to the outside edges of the entire nose, the entire area under the cheekbones, and along the bottom jawline near and on the chin.
4. Using a face powder that matches your skin tone, apply powder a little at a time while blending the edges of the highlights and contrast until entire face is done.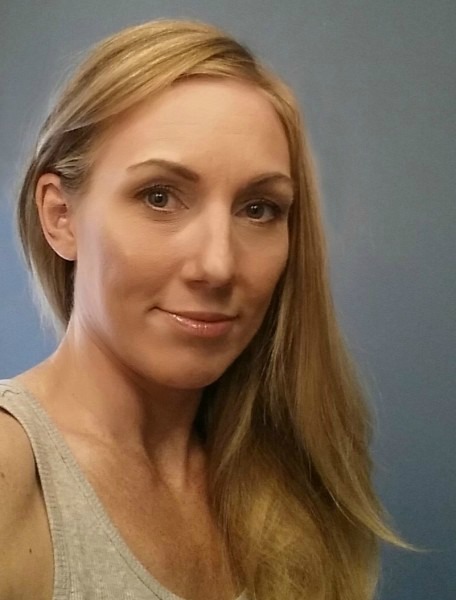 Add soft liner to eyes.
Apply a light color or gloss to lips.
Shape your brows
Add a quick swipe of your favorite color to the apples of your cheeks.
Style hair and go!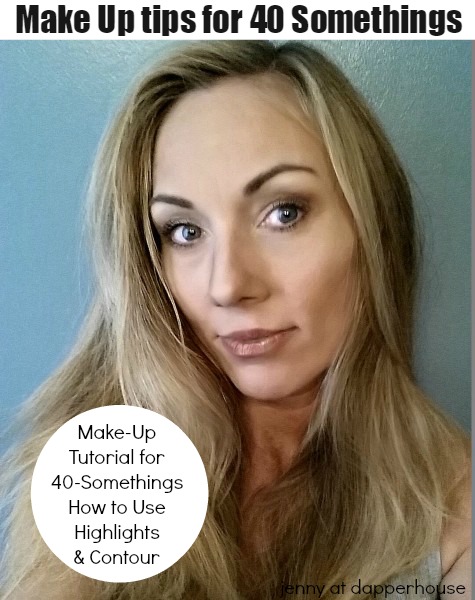 To turn this same look into night time or more dramatic for photos by adding more liner and a few extra strokes of mascara. Brush a generous loose metallic gold powder on lids. Use a dark lip stain or color on lips.
To get the best deals on make-up use these coupon codes below.
Beauty.com    –    ULTA.com   –   Sephora