*This is not a sponsored post. Opinions and content belong to jenny at dapperhouse.
Do you need a fast and fun banner for Easter or Spring? This one is adorable and is a snap to make! I have mine hung in my kitchen as a backdrop for decorative candy jars. You can use your banner on the side of a party table, outside on the porch, in your child's room, or across your mantle among the seasonal decorations.  Here is how to make your won cute bunny banner.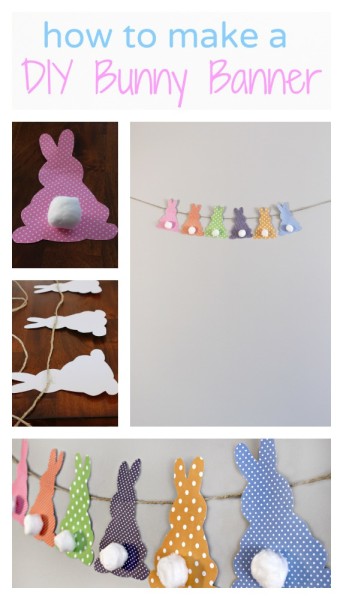 What you will need:
scrapbook paper
bunny template
pen
scissors
tape
cotton ball
string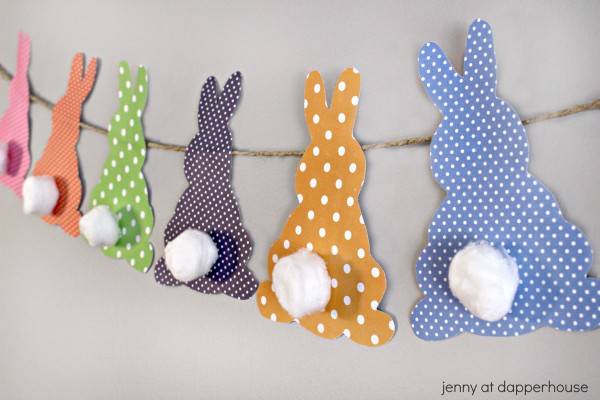 Instructions:
Turn paper over and on the back, trace the amount of bunnies you want on your banner. The ones I made here are about 8 inches tall. I found this basket to use as a template at the thrift store. You can use a cookie cutter too. . . or get a template from a craft store.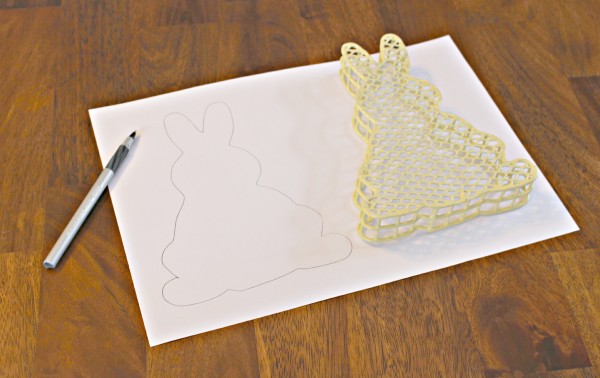 Next, cut out your bunnies and lay them out back side up.
Space them out evenly so that they hang across the desired length of your space.
Measure and cut your string then go one by one taping the string to the bunnies.
TIP: Using tape makes it easier to adjust them once they are hung.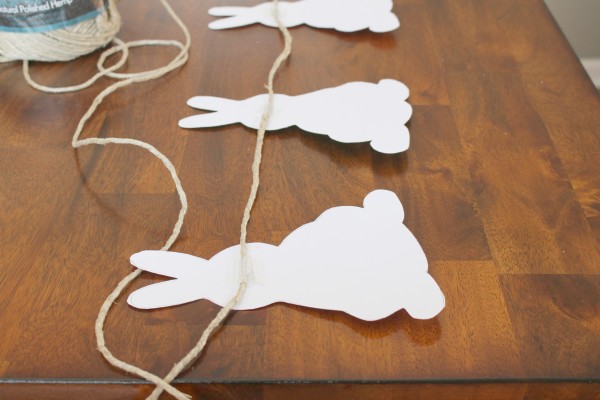 Flip the bunnies over and tape (or glue) a cotton ball to each as the tail.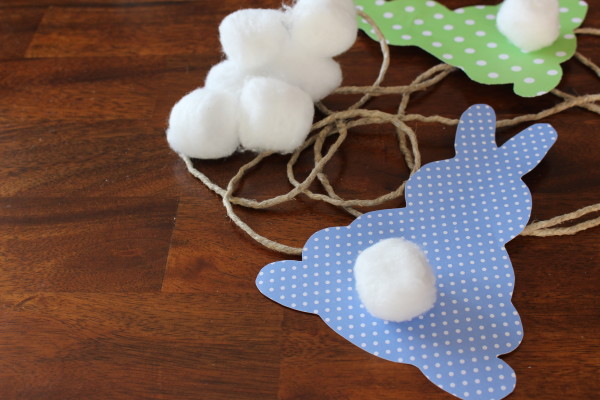 Hang your banner!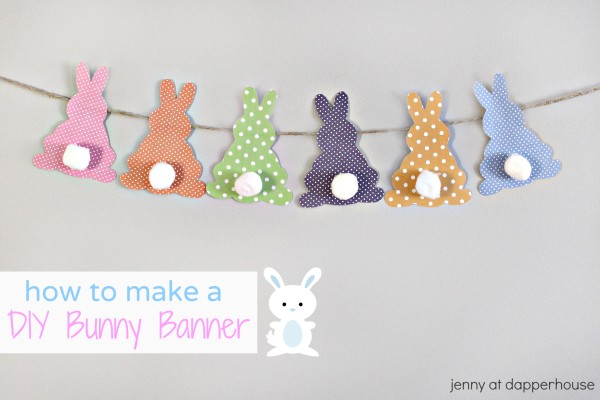 Super easy!