This post contains affiliate links.
Have your seen the cool glasses from Knockaround? They are the original, affordable sunglasses company from San Diego, CA, founded by Adam "Ace" Moyer in 2005. Centered around durable shades that are both practical and stylish, Knockaround provides high-quality sunglasses that won't break the bank. Knockaround offers eight different frame styles in a wide range of colors as well as ongoing Limited Editions, collaborations, and an interactive "design your own" CUSTOM shop.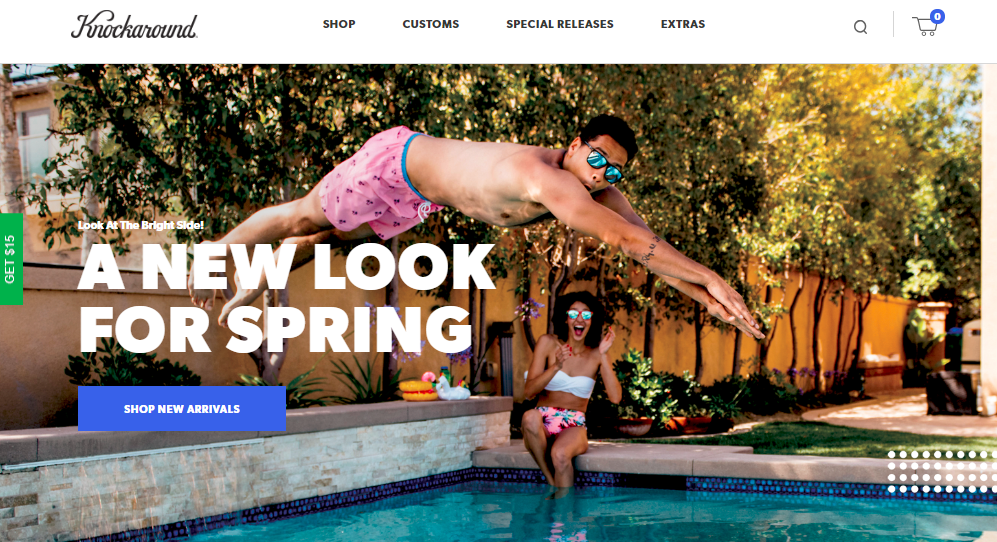 Get 15% Off Your First Purchase at Knockaround
They have glasses designed around collaborations with a TON of your favorite brands.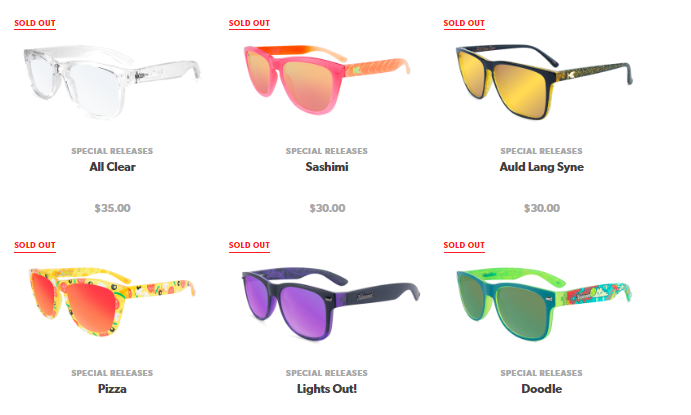 Over the years, Knockaround has worked with a wide variety of artists, brands, and companies—from Discovery Channel's Shark Week, to POW! WOW!, to the San Diego Padres, to Benny Gold, to Green Flash Brewing Company, to Pepsi, to a bunch of local elementary school kids! These collaborations make for great product concepts and designs. The constant exchange of new ideas with other creatives help ensure that every day, Knockaround is flying high.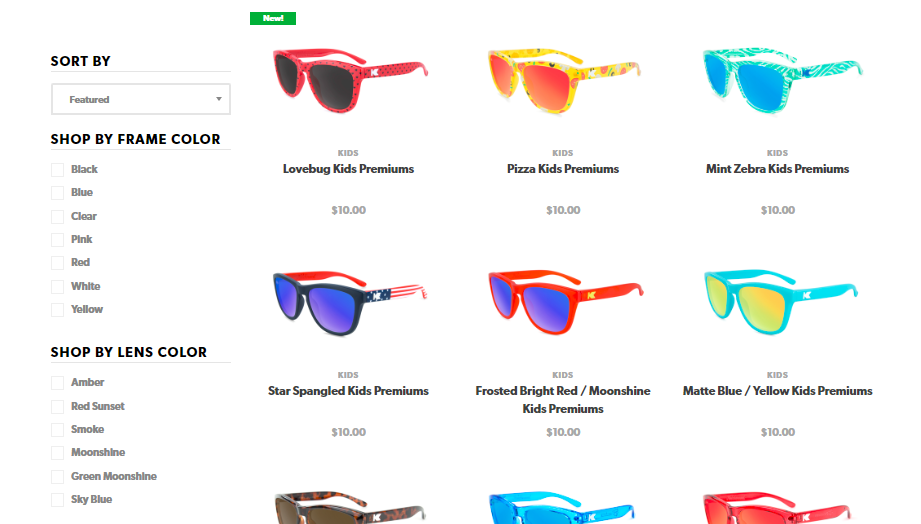 Knockaround was founded in 2005 by Adam "Ace" Moyer during his time as a graduate art student at the University of California, San Diego. Ace named his affordable shades after the sneakers his dad wore when he mowed the lawn, dubbed his "knockaround" sneakers. They were classic, they were durable, and should they get beaten up, it wouldn't be the end of the world. Ace applied the same concept to his newly founded sunglasses company: classic and timeless shades designed to take a beating. And should you lose or break your sunglasses, it doesn't cost you a fortune to pick up a brand-new pair.
Knockaround.com has a lineup of unisex sunglasses that offers a wide range of good-looking, timeless styles in a ton of different color combinations—from bright and bold to subtle and classy—designed for pretty much any face size and shape. And best of all, it won't cost you an arm and a leg to protect your eyes; our shades start at just $10 with polarized sunglasses starting at $15.

Go create your own and tag me on instagram @jennyatdapperhouse so I can see what you bought or created! Don't forget to tag #KNOCKAROUND as well.