*Pacifica provided products for this giveaway! Opinions belong to jenny at dapperhouse. Jenny at dapperhouse is responsible for prize shipment.
Pacifica is 100% Vegan & Cruelty Free. They are an upscale brand that includes many products including fragrance, skin care, make-up and even candles! The quality of ingredients, standard of excellence and dedication to their core values make Pacifica products superior quality. I personally love that they promote the environment by manufacturing in the U.S.A using green technology. They also donate proceeds to support women's charities. I am having a giveaway for some Stellar Gaze mascara and three different perfumes here on my blog!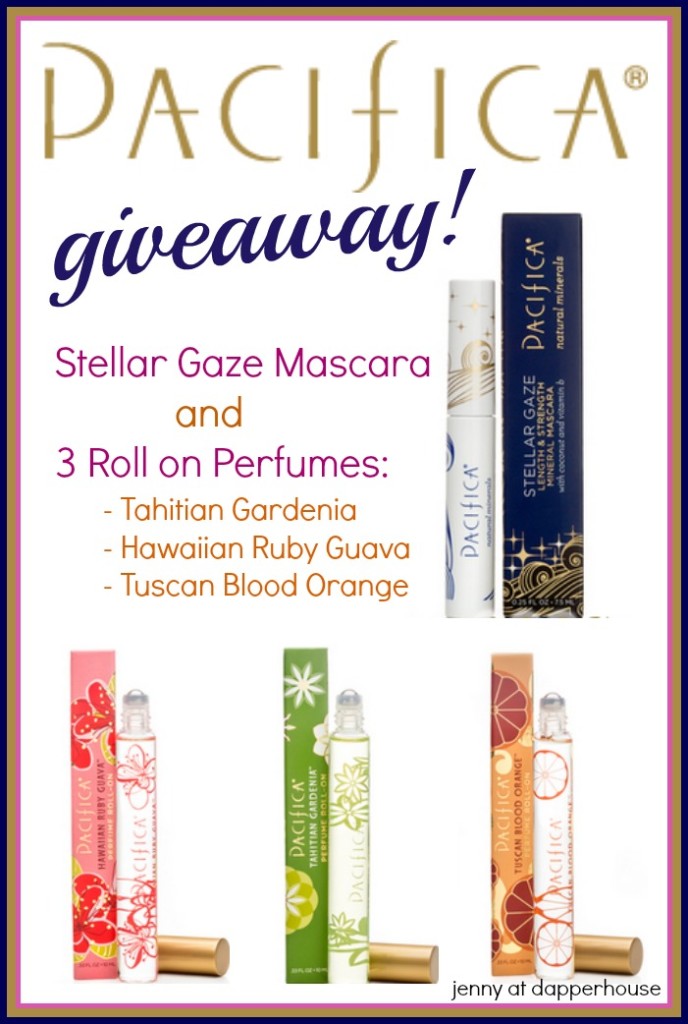 You can enter to win 4 awesome products here:
You know that I love things that are colorful, bold and shiny… so I have to tell you about this COOL DEAL i got for Valentine's Day. . . Get this free, beautiful box to fill and you fill it with $40 worth of Pacifica products. Go here to sign up and get the free box.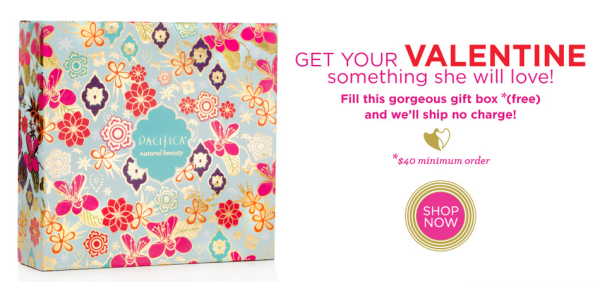 And you can find these products for yourself online or at the following:
Target
Ulta
Whole Foods
Sprouts
Sign up for their loyalty program and earn lots of FREE STUFF!