Thank you to Smile Brilliant for sponsoring this post. 
I am always on the lookout for ways to make my time more efficient. Tackling my to do lists with excitement and motivation is key but getting the most done in the time I have makes me feel very successful. Teeth whitening in a dental office works very well, but it takes away the time I need to be doing so many other things. The debate is though, that I want a professional job from a teeth whitener without all the time invested to get it done. Smile Brilliant is the solution. I'll tell you about it and show you how it works for me.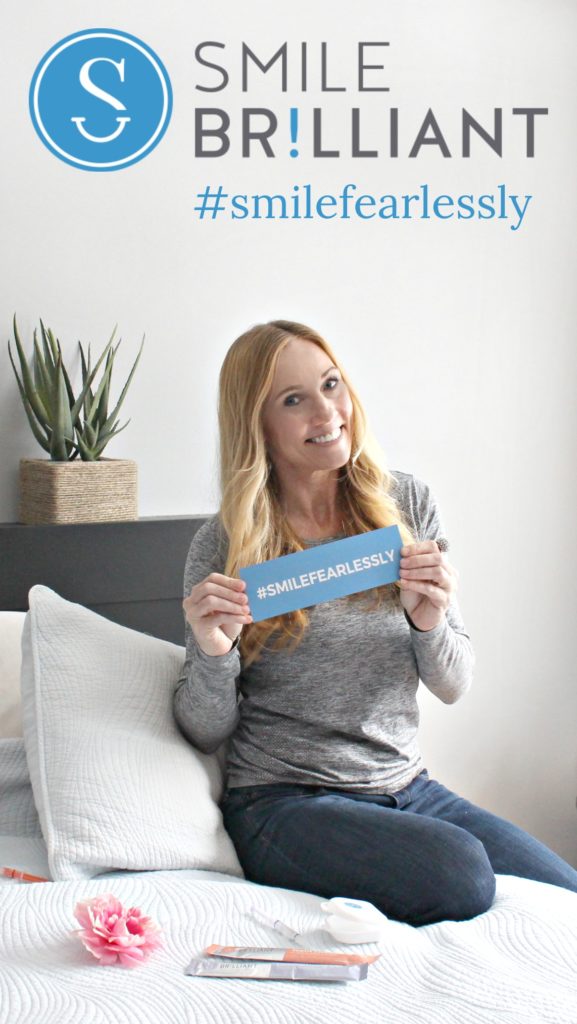 The customer service I have received from Smile Brilliant is beyond compare and having a company with real people to answer my questions is a big deal for me. The reason I had questions is because at first I was a little intimidated by having to make my own molds of my teeth for the whitening trays and also because I have sensitive teeth. I quickly found that Smile Brilliant already had me covered in both of these situations and more. They want you to be confident and successful with getting your whitest smile.
After ordering my initial kit I was so excited at the presentation. Everything was laid out nicely and came with easy to follow instructions.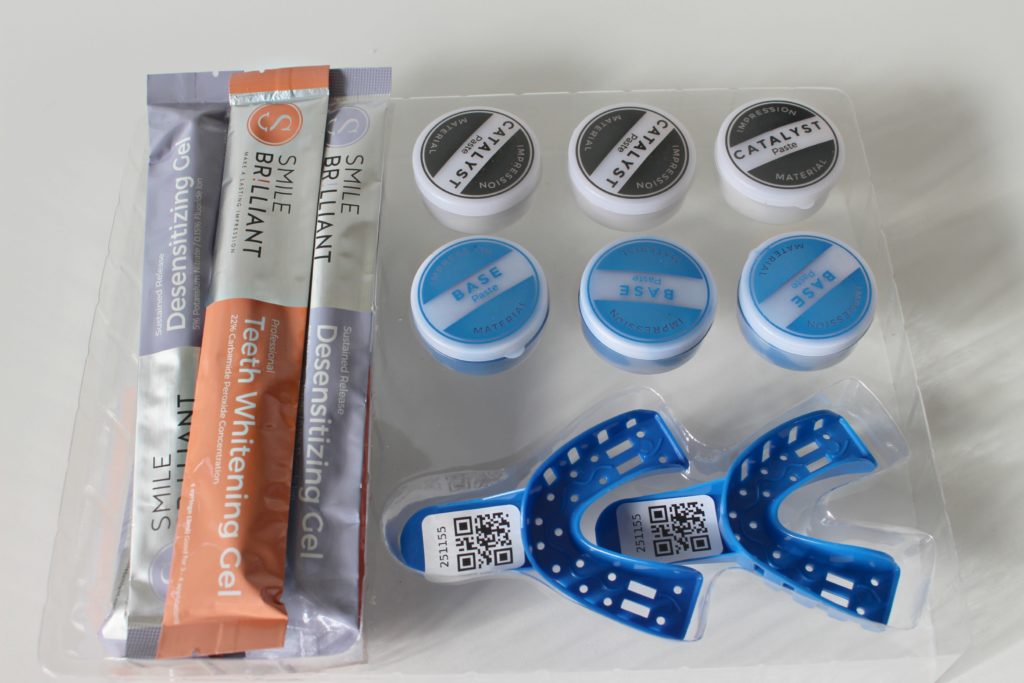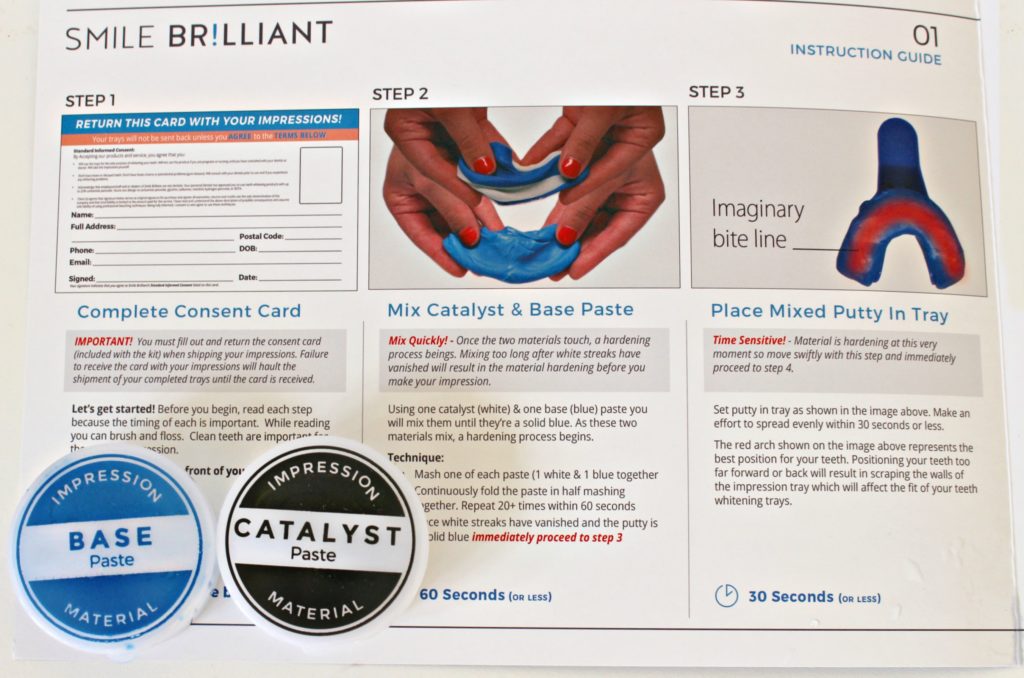 They provide an extra set of the molding compound in case you need to do a practice one, but making the molds really isn't difficult. Once they were done (which took under 10 minutes) I shipped them off to the lab so that they could make my custom whitening trays.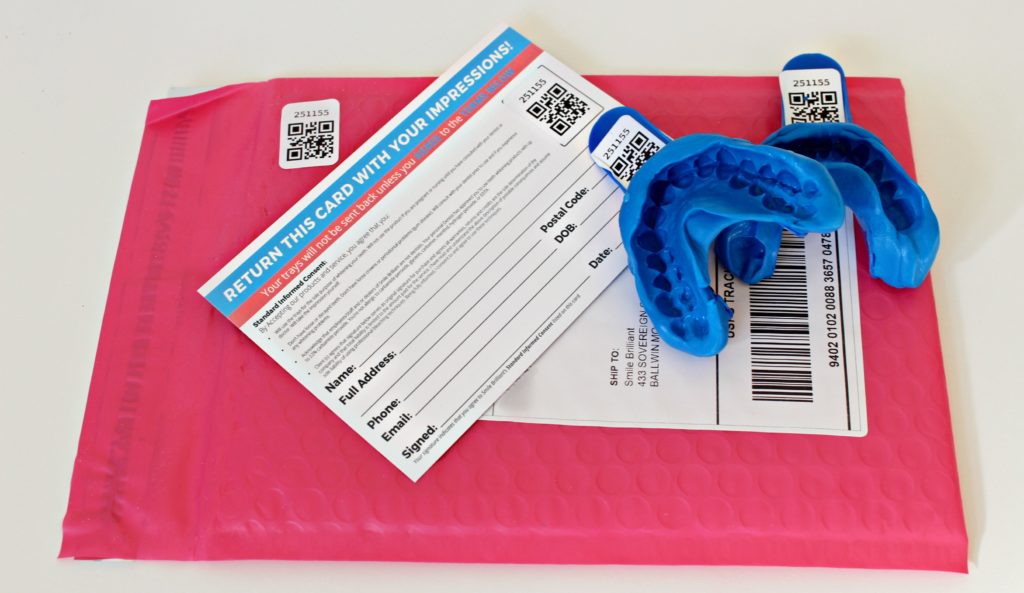 The day my whitening trays came in the mail I was so excited!!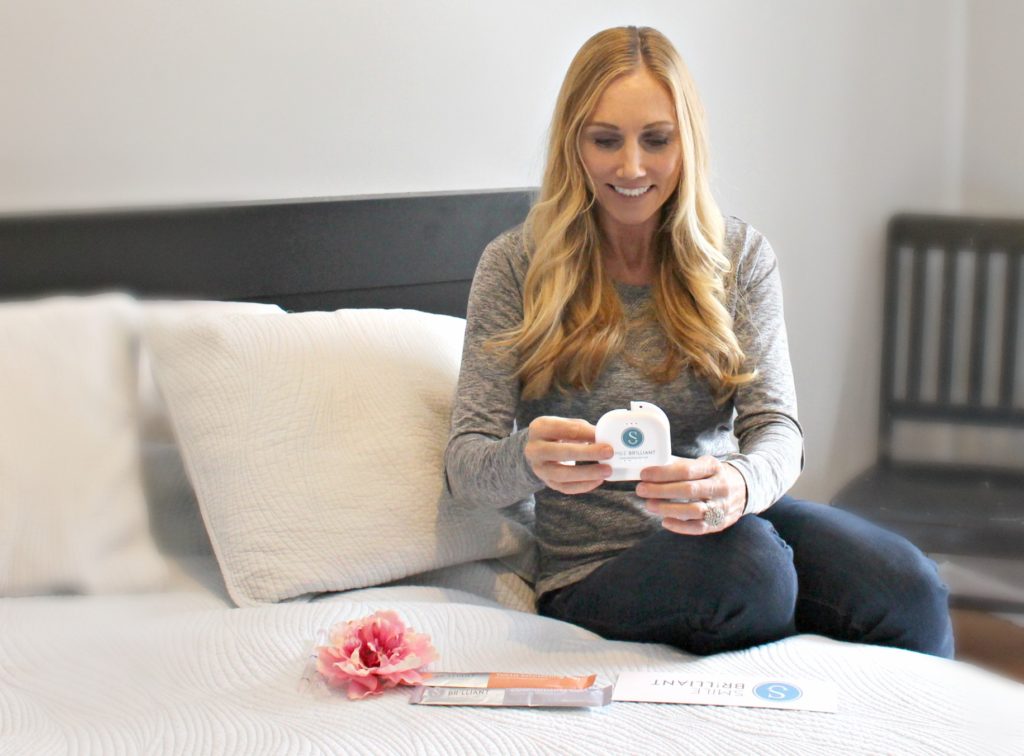 The trays have their own little Smile Brilliant case to keep them safe when not in use and they fit perfectly!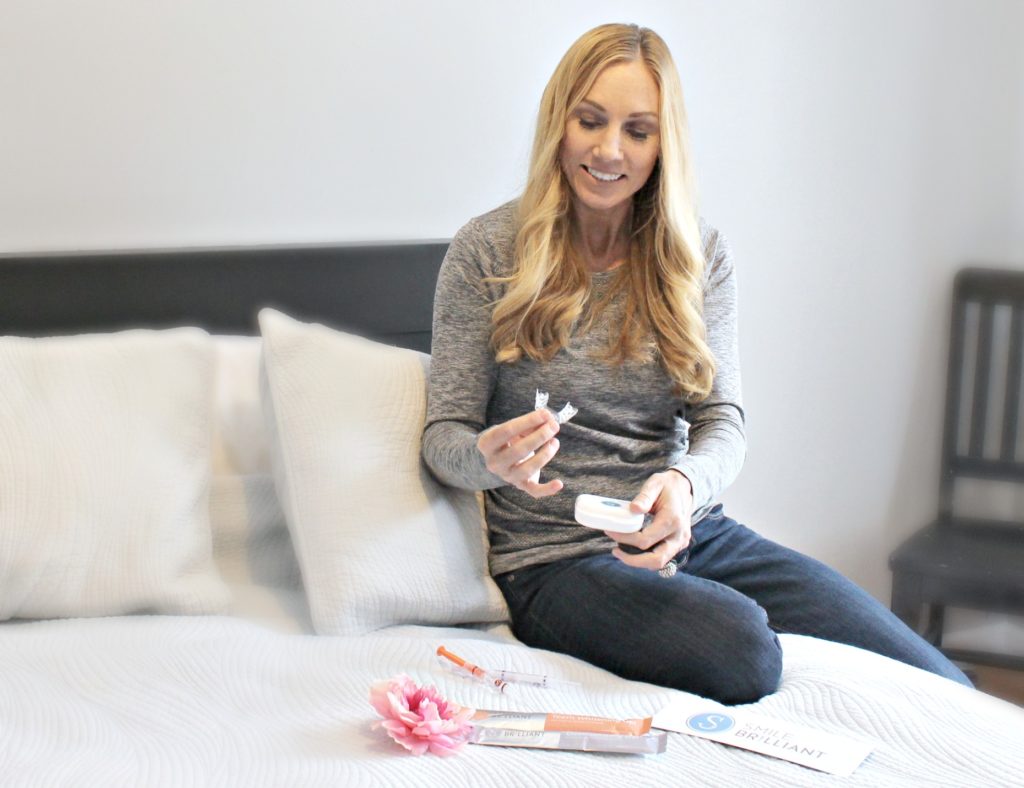 I had already received the whitening gel (and the desensitizing gel) in my initial kit so I got that out.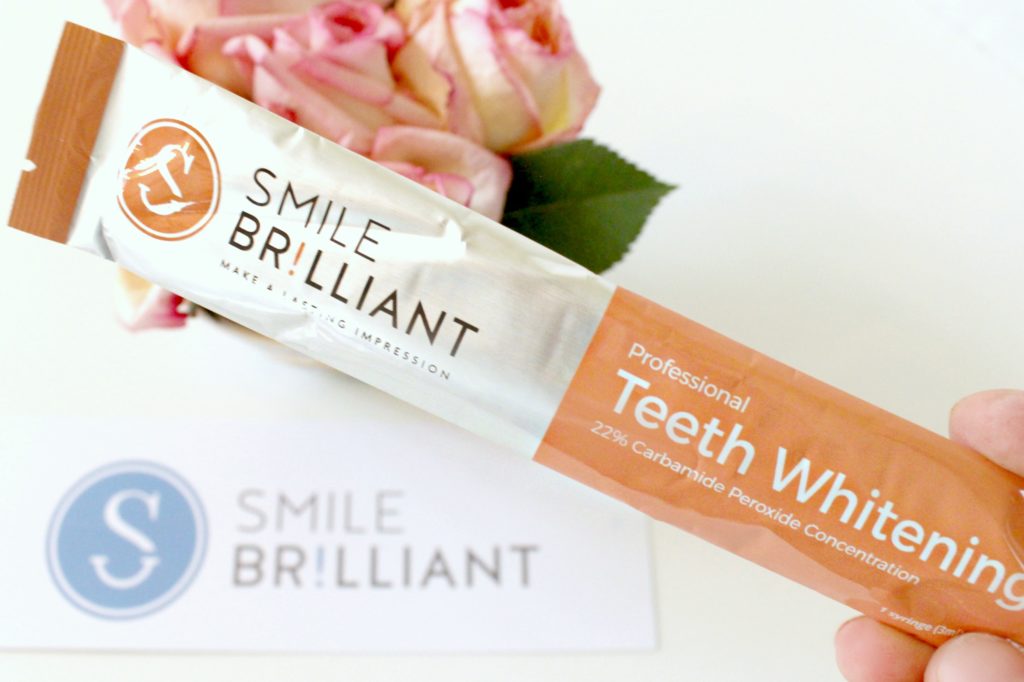 After removing the twist-off cap from the applicator syringe, I lined the trays with the Smile Brilliant whitening gel and slipped the trays over my teeth.
So what to do now? I had all kinds of time to get things done since I was doing my professional whitening at home!
In my job as a blogger I take photographs almost daily. One of the things I do for products is make flatlays. In case you don't know what this is, it is a way of organizing objects on a flat surface in a decorative way and taking the photo from overhead. Here is an example of the flatlay I did for Smile Brilliant.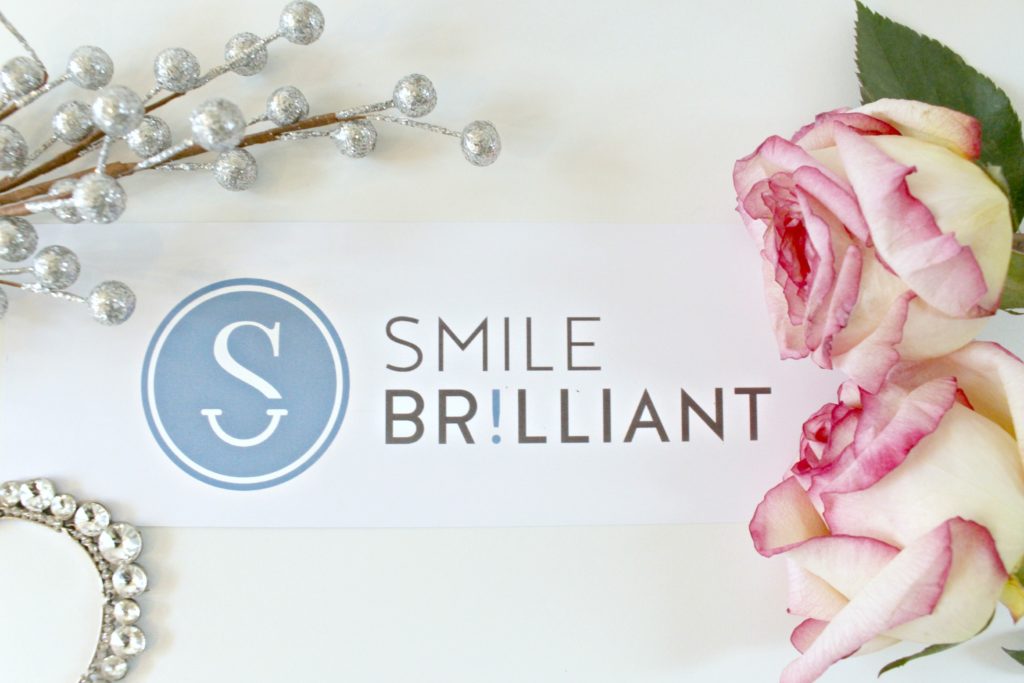 You can see that in the one below I used some beauty products, jewelry and fresh flowers in my design. I also incorporated some visuals from the Smile Brilliant website during editing to better explain the product.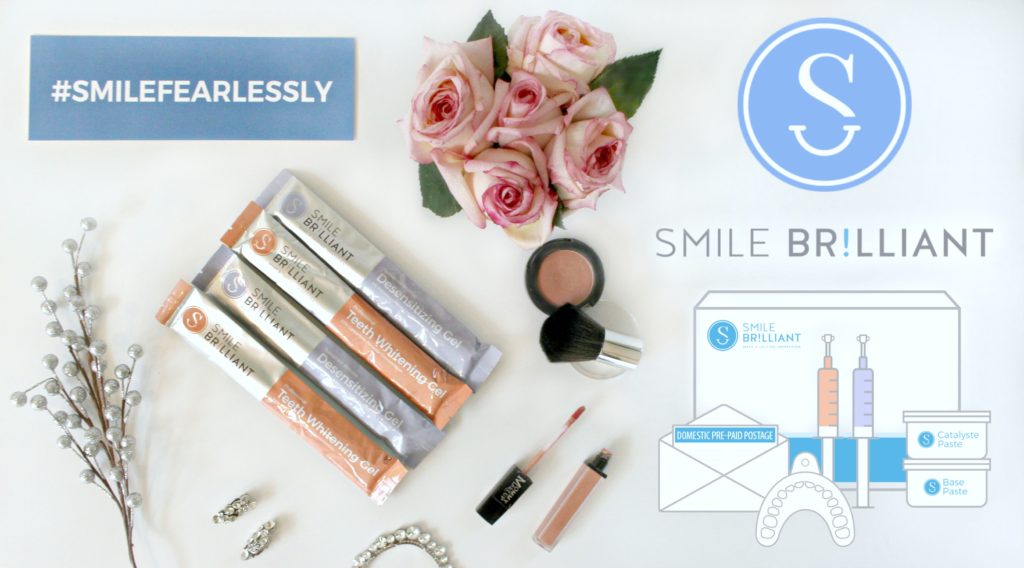 While I was whitening my teeth I set up the flatlay. (I love this light color of roses with the dark pink edges.) Making flower arrangements and setting up photos can be really fun.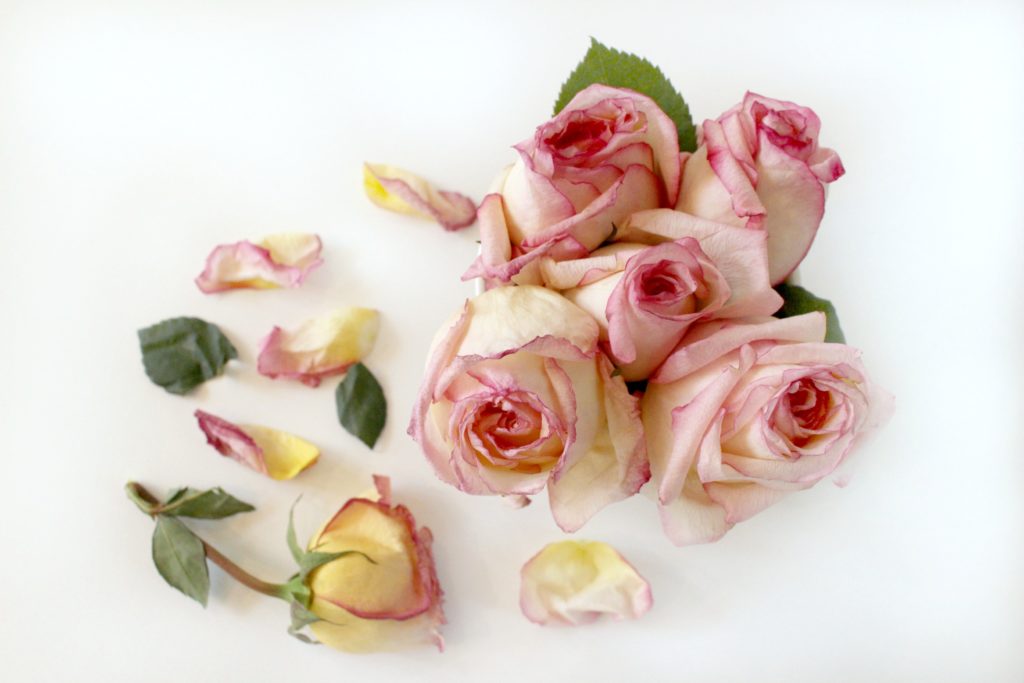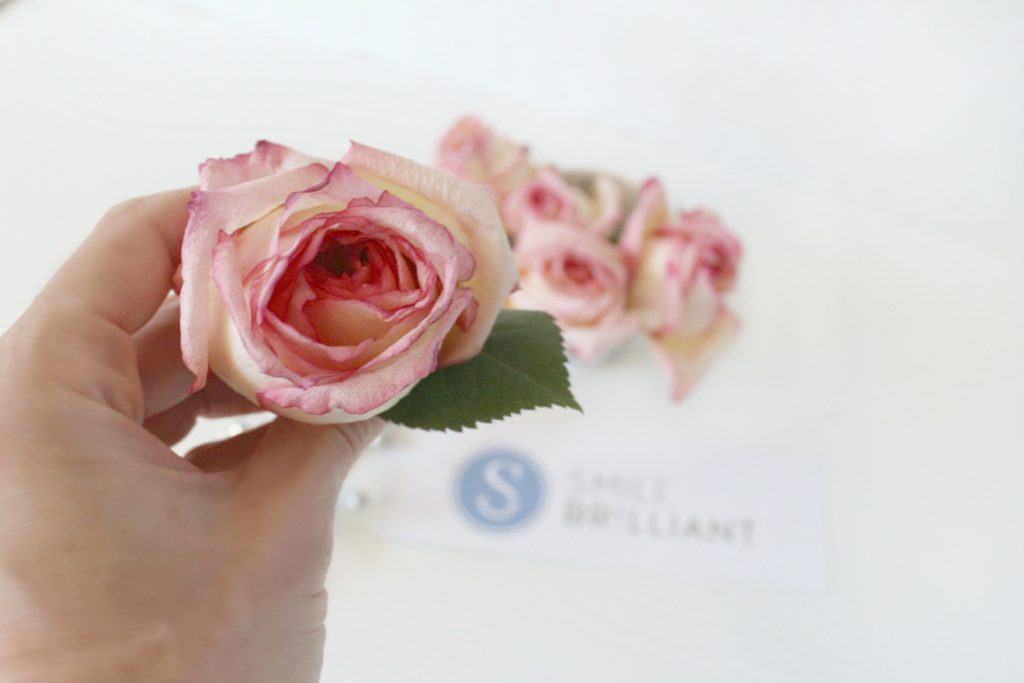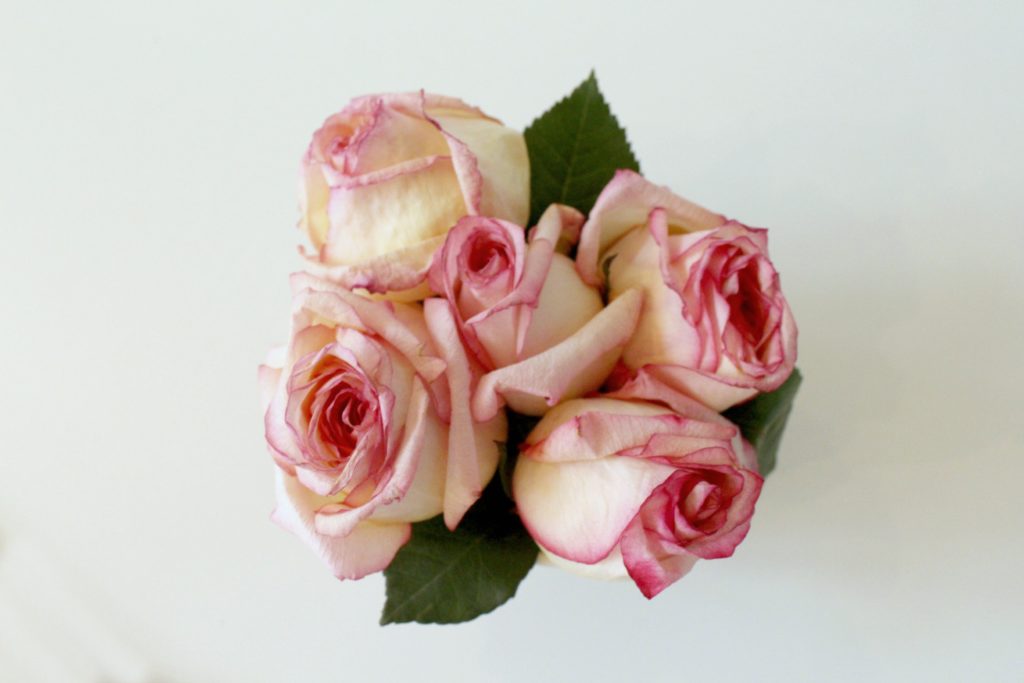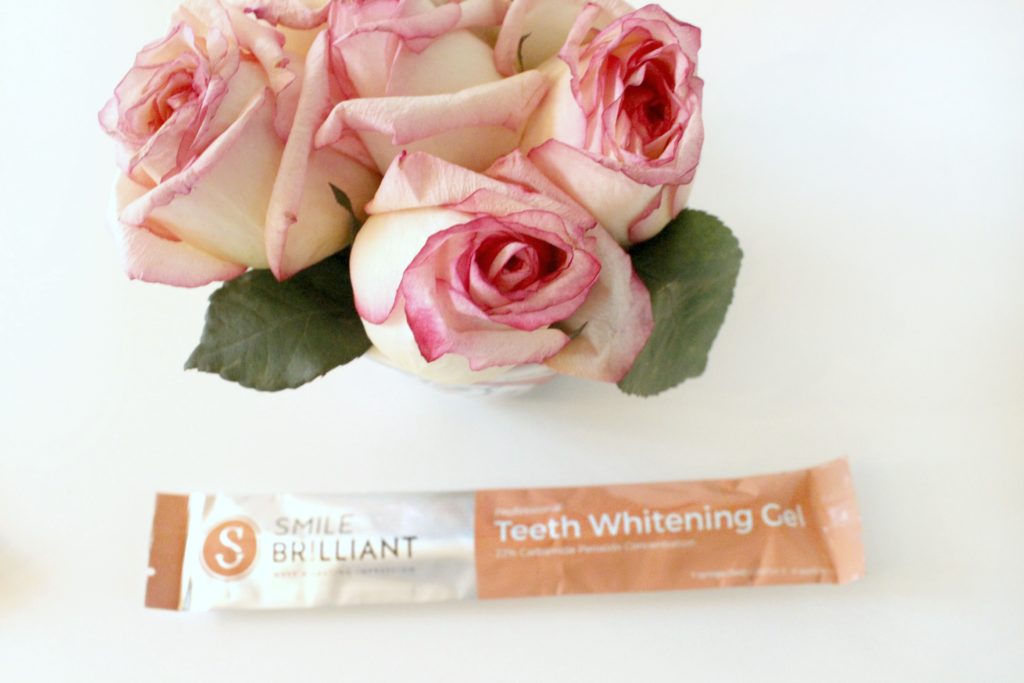 The time went by so fast and it was time to take out my whitening trays. Depending on the degree of your teeth stains and your teeth sensitivity, Smile Brilliant recommends that you use the whitening gel in the trays for between 45 minutes and 3 hours. I started at 45 minutes and moved up a little each day from there to gauge my sensitivity.
After only 7 days of using the Smile Brilliant at home teeth whitening system I could really see the results of a whiter and brighter smile.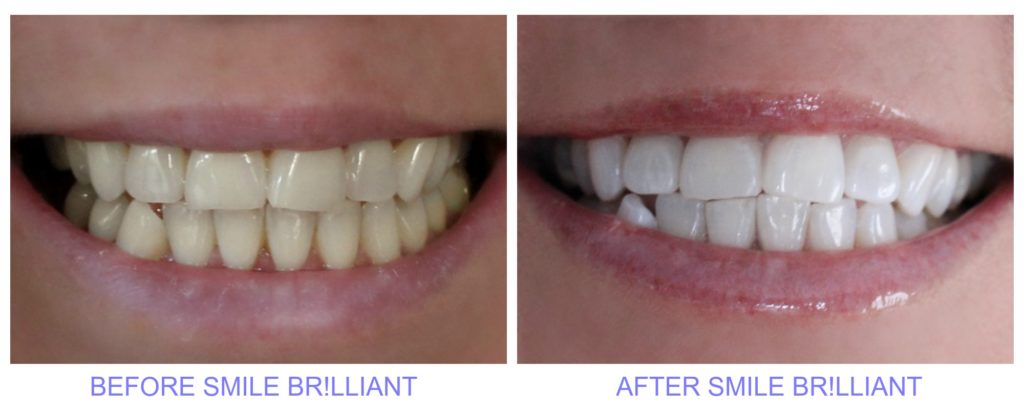 From start to finish I have been so happy with Smile Brilliant. Now I can #smilefearlessly knowing that my teeth are their whitest and my smile shines!
Pin these for later . . .