*This is a sponsored post by Valentia. All opinions belong to jenny at dapperhouse. 
Having healthy skin has always been important to me. Now that I have aging skin, it is even more important to find the perfect products. I am using VALENTIA Even Glow Serum. I chose it because it an anti-aging serum that promotes healing and hydration. It corrects problem skin issues for many skin types with natural ingredients that really work. The vitamin c serum has been scientifically proven to neutralize free radicals on the skin to reduce the effects of sun exposure, including sunburn, sun spots, redness and wrinkles. Valentia also used other natural and organic cosmetic ingredients that enhance Vitamin C efficacy on the skin!
ORGANIC ROSEHIP SEED OIL
ORGANIC SEA BUCKTHORN OIL
RESISTEM (Plant Stem Cells)
HYALURONIC ACID(Botanical)
GREEN TEA EXTRACT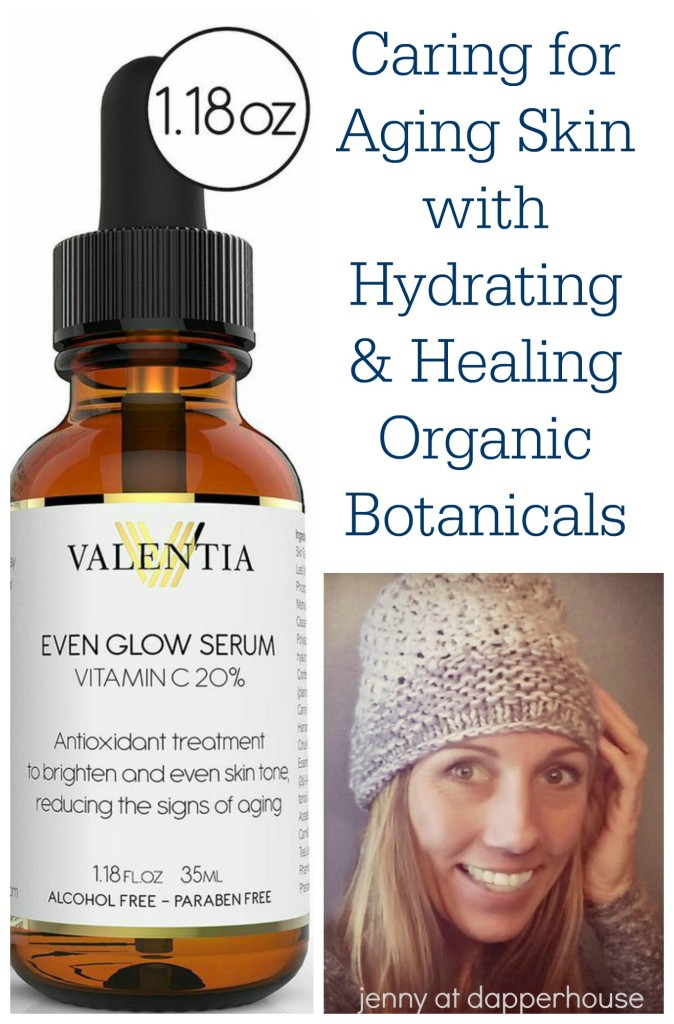 Benefits that I see:
Reduction of fine lines and wrinkles
Protection from environmental stressors.
Hydration with non-greasy moisture locked into skin.
Activation of collagen for younger, fresher looking skin
Anti-inflamatory and anti-irritant
Antioxidant treatment

I like that I have a fast absorbing, natural serum that eliminates skin discoloration and uneven texture. My skin is visibly brighter and refreshed.  Especially in the upcoming cold winter months, I won't have to deal with dry, flaky skin.
If you want ultra hydration and continuous healing, I recommend that you use Valentia Even Glow Serum with Vitamin C.

Go to their product page to learn more and read over 600 incredible reviews that earned them a 5 star rating!