Actress Melissa Bolona Appears In Genlux Holiday 2017 Spread
Genlux is the Luxury Fashion+Philanthropy Magazine "about a new generation. of those who are passionate about luxury fashion and beauty, and, equally so, about the luxury of giving back and caring for the world." These two topics are featured on my blog and social media so when I found out about this magazine I was excited to see it!
Featured for the holiday is Melissa Bologna who is a self-proclaimed dog mom of three who takes her passion for animals to the next step in her support of the ASPCA. For the past three years, she has supported Sean Penn's J/P Haitian Relief Organization and has contributed to a number of other charitable organizations.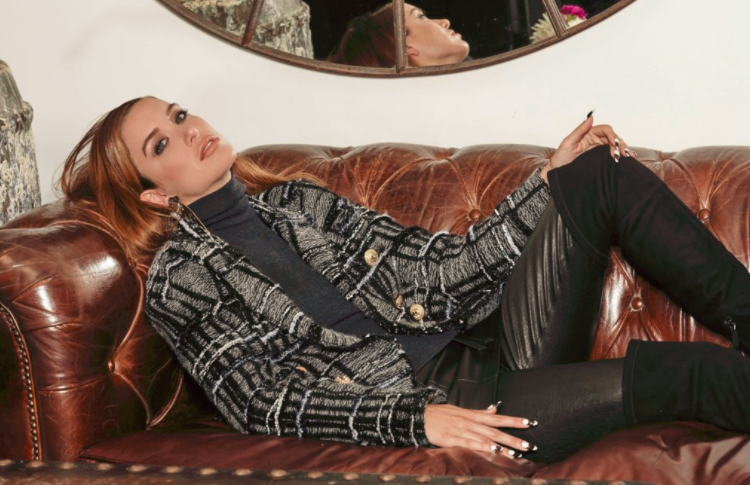 Actress Melissa Bolona may have had a busy year on set, but that did not stop her from taking some time out to model and interview for the Genlux Holiday 2017 spread.
Acting Career: When it comes to modeling and acting, few stars have experienced Bolona's success. Bolona began her modeling career in college, while she obtained her International Marketing Degree at Pace University. While Bolona has always wanted to act, she did not begin her Hollywood career until 2014. This, however, did not stop Bolona from claiming a variety of roles in various films, including the much-anticipated action thriller Acts of Violence, which stars Bruce Willis and is due to be released in 2018.  
Modeling Career: As a model, Bolona has been featured in various prestigious magazines including Vanidades, Forbes, and Harper's Bazar. Melissa Bolona comes from a mixed heritage that includes Peruvian, German, Cuban, and Ukrainian. It is perhaps this mix that gives the star her particularly striking features. However, Bolona is more than just good looks.
Philanthropic Work: In addition to having an abundance of talent, Bolona also has a 'Heart of Gold', and has been recognized as one of the Top 20 Philanthropists Under 40 by the New York Observer. Bolona's work focuses on animals and the actress adores her own two dogs, Poppy and Paco. In her interview with Genlux, Bolona opens up about her work with the ASPCA, her personal style- she's really a denim and t-shirt kind of girl- and her admiration for her sister, Michelle.  
To get a sneak peek at the Melissa Bolona photos featured in Genlux, you can check out the Magazine website or the Melissa Bolona Instagram page. For information on Melissa Bolona's latest films, you can check out Melissa Bolona IMDB.