*This is not a sponsored post. Opinions belong to jenny at dapperhouse. 
A friend made a point about this recipe asking "How can such a weird vegetable taste so good as a dessert?" Well, I admit that I do happen to love avocados more that most, but I also get his point. Some of you reading this may think that there is no way this could be good. Some of you may be curious enough to be willing to try. Others of you are reading this with great excitement and copying down the recipe right now! But no matter how eager or skeptical you are, you should absolutely make these avocado chocolate cupcakes with avocado frosting to find out how good they really do taste! Then bask in the glory of having made them so much healthier!  Enjoy.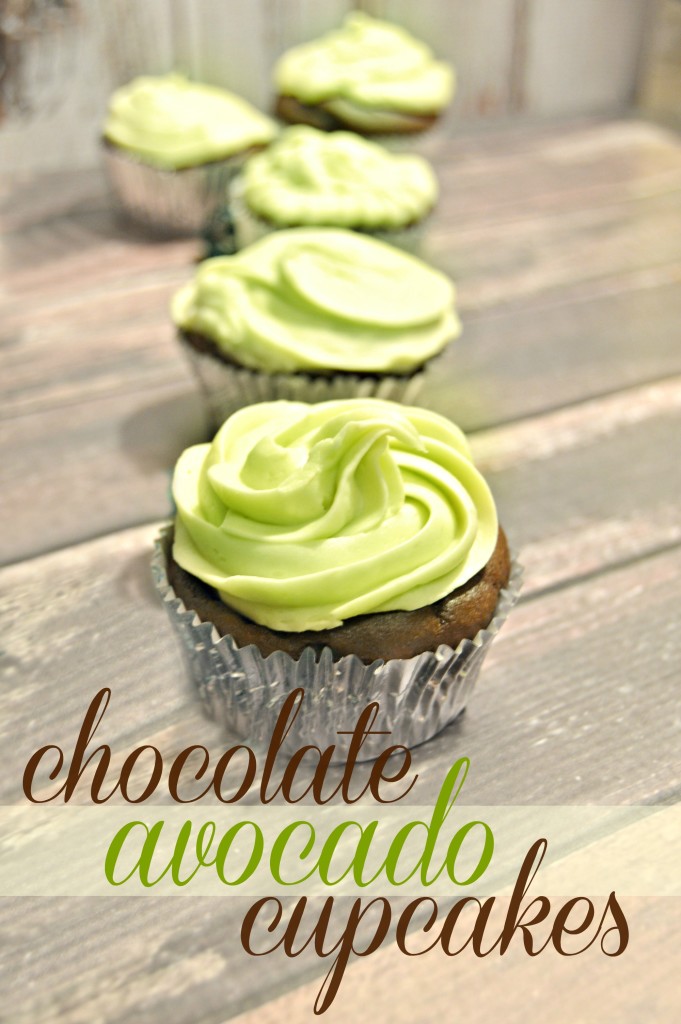 CUPCAKES
Ingredients:
Boxed chocolate cake mix and the ingredients called for by the mix, (eggs and water, for example) however replace the 1/3 cup of oil with 1/3 C. mashed, ripe avocado.
TIP: You can use your favorite homemade cake mix and substitute the oil with avocado.
Directions:
Follow directions on box, omitting oil and replacing equal amount of mashed avocado. Reduce baking time by 5 minutes. Cupcakes are done when a toothpick inserted in center comes out clean.
Set cupcakes aside to cool.
FROSTING
Ingredients:
5 Cups powdered sugar
1 Stick of butter, softened
1 Ripe avocado, mashed
3 tbs milk
Directions:
Use a stand or electric mixer to combine butter and avocado until smooth.
Slowly add powdered sugar while mixing.
Last, add milk until frosting reaches desired consistency.
Use a frosting bag to swirl a generous amount of frosting on top of each of the cooled cupcakes.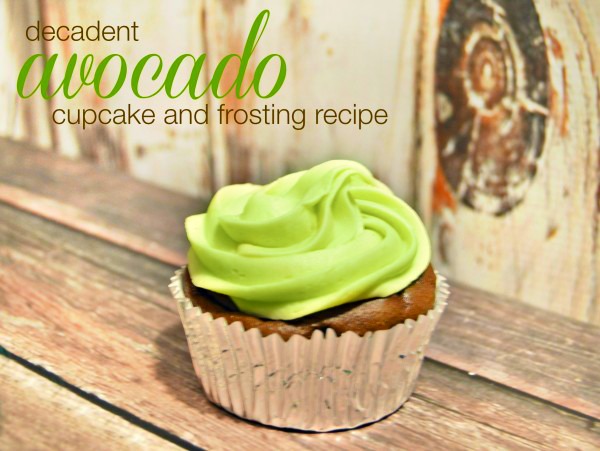 These are truly treats that you can be proud to serve and proud to eat. Enjoy your avocado chocolate cupcakes!