*This is not a sponsored post. Opinions and content belong to jenny at dapperhouse.
You probably know by now that I have a really bad sweet tooth and I don't even try to fight it I just succumb to the loveliness of desserts and treats that make me so happy with two rules, 1.) I must exercise strict moderation and 2.) I must try to find a healthier version. These rules come in handy with the kids too, because you want them to have their treats, but sneaking in some much needed nutrients and packing in some powerful protein without them knowing makes it even sweeter for everyone! This recipe is perfect for a guilt free version of a traditional treat that will fool even the wisest of cookie experts in your home. I know you will love making and eating the best tasting vegan tofu chocolate chip cookies ever.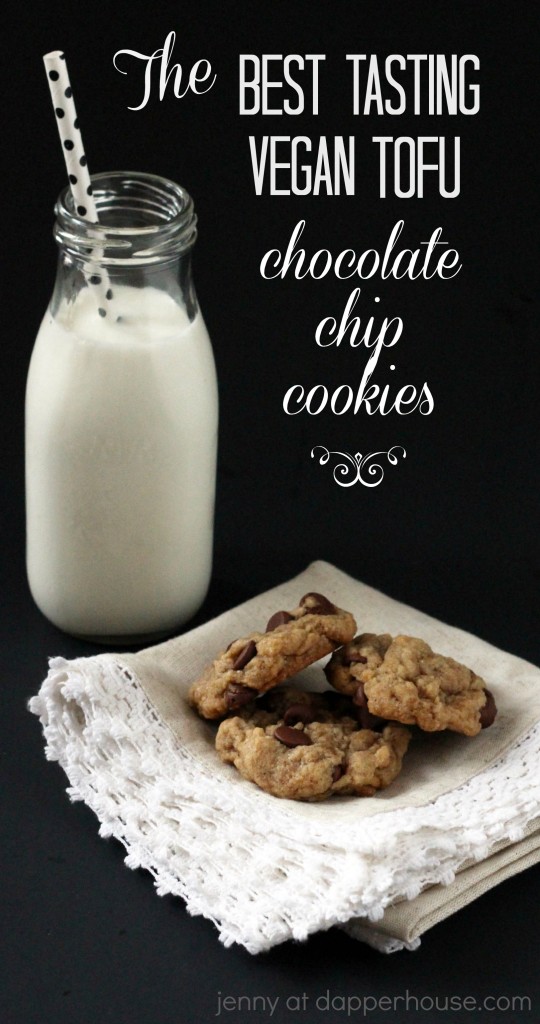 Ingredients:
2 cups all-purpose flour
1 teaspoon baking soda
1/4 teaspoon salt
1 1/4 cup brown sugar
3/4 cup coconut oil
1/3 cup silken/soft tofu
1 teaspoon vanilla extract
1 cup vegan-friendly chocolate chips (Ghiradelli)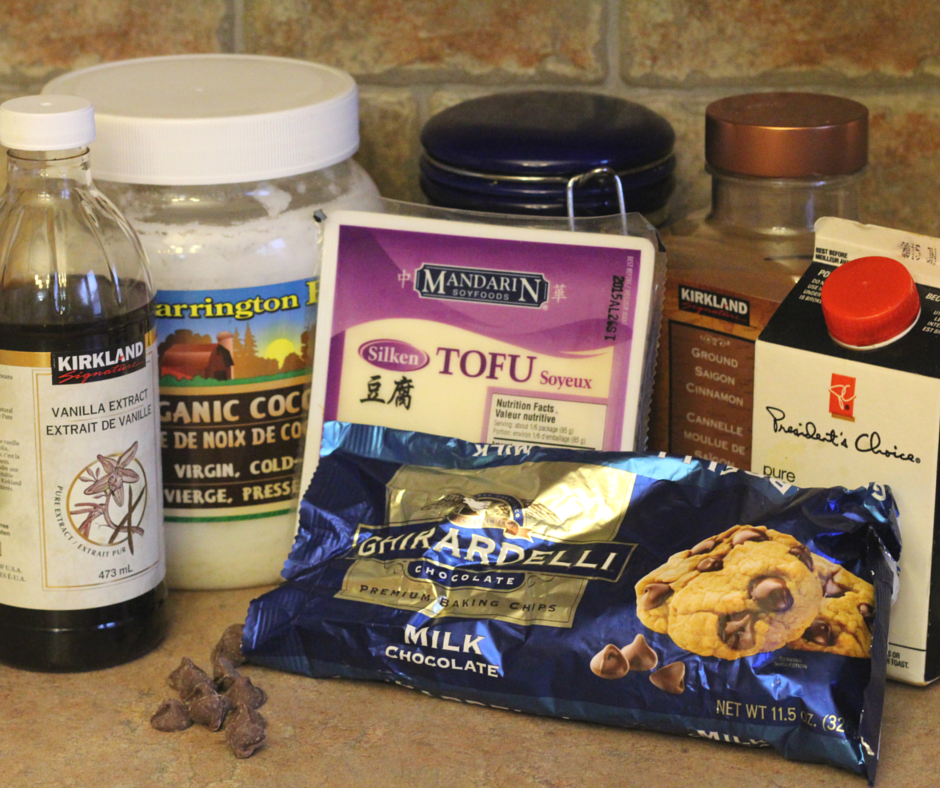 Directions:
Preheat oven to 375F.
Stir dry ingredients together and set aside.
Blend tofu in a blender, food processor, or with a mixer until smooth and light.
In a separate bowl, whip coconut oil and brown sugar until light and fluffy, about 2 minutes. Whip in the tofu, and then slowly add the flour mixture.
Add the chocolate chips to your level of preference and stir with a spoon or spatula.
Portion out with a cookie scoop onto a prepared baking sheet.
Bake 10 minutes until cookies flatted out and seem set. Note that they will seem to be semi-uncooked in the center, but they set up perfectly as they cool on a cooling rack.
Have you ever tried cookies made with tofu?
I know you are going to love these ones!