I am thinking ahead to Mother's Day Gifts because May 12th is going to be here faster than I know it and I don't want to be rushed to find something for my Mother. The gift I get should be well thought out, personal and perfect. I went to the site Bespoke Custom Gifts to look around. I have my own Mother, my Mother-in-law and myself to shop for this year. (I try to buy myself something sentimental that reminds me of my children on Mother's Day). I liked the many options that they have available. I thought it would be hard to find just the right thing, but at this site it is hard to choose which perfect gift to give!!!
Here is what I found there:
Personalized Converse are SO COOL!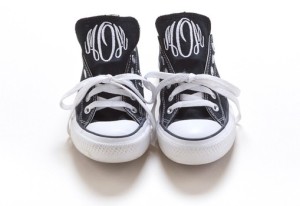 I saw these on the TODAY Show and LOVED THEM! You can get the shoes and the personalized  monogram for only $90!
I also liked this modern art look family tree poster! This 16" x 20" chart  can fit one or two names at the tip, and then shows 7 generations of ancestors. This is really unique and personal and only $65.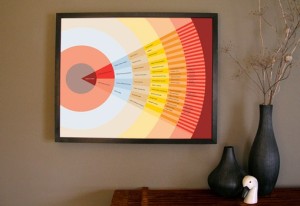 I found an adorable postal mug that I really liked. Bespoke Custom Gifts sent me one for free to review! (Isn't that sweet of them?) The mug is good for my mom because she lives in a different state than me so the idea of a postcard memory is perfect. This gift is only $25 and you do the customization at home.
Here is the cup and the paint pen that came in mail.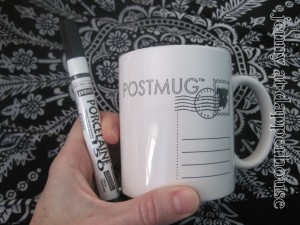 Writing on a slick surface with any pen is tricky. The paint pen was especially so because the paint dries quickly and then going over it takes the paint off rather than adding more to the lines and designs. I leaned that blotting the paint pen on a paper worked to get more paint to the tip before starting to draw or write.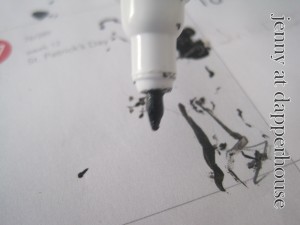 It took a few tries to get it right and to learn how to manage the paint on the slick surface, but I ended up using the quick dry to my advantage. I took the dry tip of the pen and used it to remove some of the paint so that it looked like a cool and purposeful design in the words "I love Mom.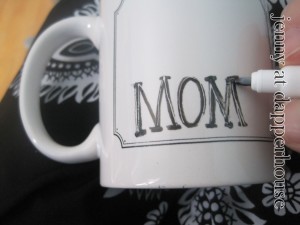 My mom likes rain so I did a picture of an umbrella with hearts raining down.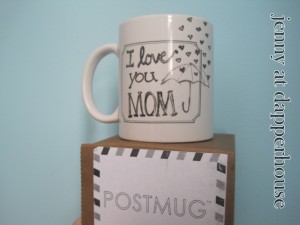 I added some on the handle as well.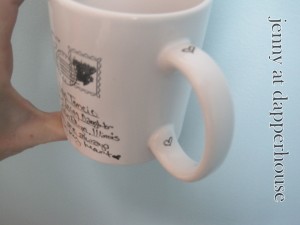 I wrote her a sweet note on the "postcard section" of the mug and it was ready to dry for 14 hours. I baked the mug for 35 minutes at 300 degrees as directed and I have a fabulous, hand made treasure for my mama! (Just because I am in my 40's now doesn't mean that she wont appreciate some hand made gifts from her daughter just like when I was in grade school – LOL. I know that she will appreciate it and remember how much I love her when she drinks her coffee and tea from this mug!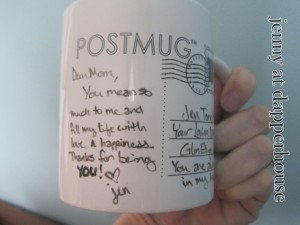 *My opinions are my own. My opinions are honest, not paid, and may disagree with your opinions. I hope you find something fab for your Mom at Bespoken Gifts. ( I recommend the mug – Great for any occasion.)