This post is sponsored by BA STAR Cosmetics. I am endorsing their company because I think that their products are really fun for girls and women in Dance, Color Guard, Step, Cheer and other such teams and performing arts. "BA STAR is the #1 Performance Makeup for you to Sing, Dance, Strut, Perform – Shine like a Star!" BA STAR make up provides professional products for performers.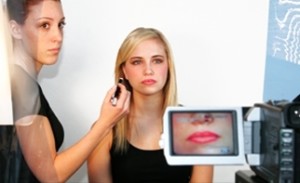 I always wear earthy tones but I also like shimmer and glitter for a touch of GLAM so I asked BA STAR if I could review their Natural Palette of eye shadows. (They sent me an $8.75 Palette free of charge). You can get great discounts on products for your entire team. You can create also your own sets. BA Star has so many fun products for team unity such as:
headbands
lanyards
body charms
train cases
duffle bags
make-up brushes
more . . .
This is what my eye shadows look like. . .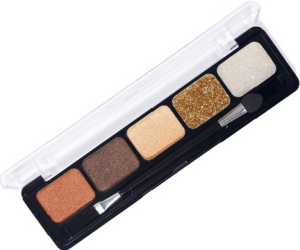 Gorgeous RIGHT! I wore these out to a St.Patrick's Day Party and used the Glitter on my eyes so that they would sparkle under the disco lights! I like how rich the colors are and how well they blend. Even when I am not going to a party I love to use a touch of glitter in the corners of my eyes and a little under my lower lashes for some eye catching sparkle.
READY FOR YOUR 50% OFF DISCOUNT?
3 High Pigment Matte Shadows and 2 Gel Glitter Highlighters! 
Retail Price $8.75. 
BrandBacker Promo Price ONLY $4.37 with Promo Code BBSMOKY
Can you find Your Team's Colors in this Collection? You can certainly find what you need for performances, shows, competitions and more.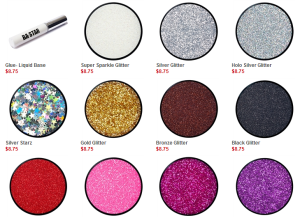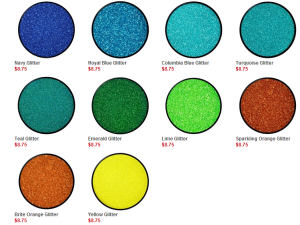 Whether you require the use of stage make-up or if you just like to have fun with color and GLAM BA Star is a Great site for you!

I hope you check it out and see all the fun products they have.
*My opinions are my own and may differ from yours. Special thanks to  BrandBacker.