I LOVE the rain. Being from Arizona I learned to appreciate water in the desert, especially when it falls from the sky! When I moved to Illinois there was a lot of rain, some of them amazing and passionate storms. I've been here over a decade but I still take time to sit and enjoy the rain. It is relaxing and rejuvenating and a little bit magical. We have all heard that April showers bring May flowers! And as we head into April we need to be prepared for the rain. From controlling frizzy hair to wearing the right boots to choosing most stylish raincoats, here is my hand picked list of the things that you need for the rain.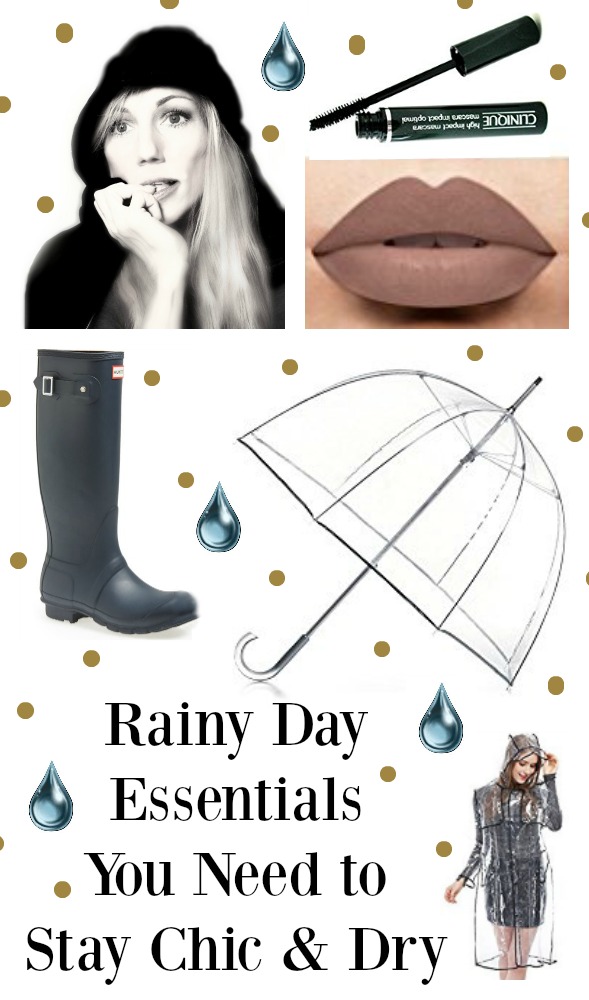 This is the exact boot that I have as my "go to" for rain. It is super functional, stylish and comfortable. I totally recommend Women's Original Tall Hunter Brand Welly Boot. (And they come in lots of gorgeous colors!)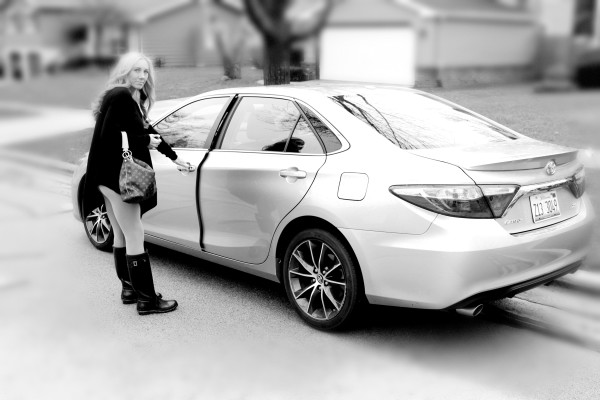 I love these Totes Bubble Umbrellas because the shape is perfect to keep you dry even when the rain is blowing all over the place, rather than straight down, like it does here in Chicago. And they come in fun patterns and colors too! 
This will tame your unruly hair because it is a leave in that withstands moisture, humidity and heat. Redken Frizz Dismiss Rebel Tame Smoothing Cream is one of the best brands and products for hair control in the rain.


Rain can ruin a perfectly flawless face! I ALWAYS use make up setting spray to protect my make up when it is raining so that my beauty efforts stay in place. Luminess Air Airsupremacy Makeup Sealant Mist is perfect and it has so many benefits such as being waterproof, sweatproof, and tear proof. It will also keep your makeup from cracking and fading and works with all skin types. 

Even with using make up setting spray, you HAVE to use waterproof mascara. Clinique High Impact Waterproof Mascara is a trusted brand of long lasting make up. O-It is ophthalmologist tested to be safe to wear with sensitive eyes and contacts too.

You dont want to spray your lips with the make up setting spray either, so get a high quality long lasting and waterproof lipstick that will stay put from morning to night no matter what the conditions. LA-Splash Cosmetics Lip Couture Lipstick is a great brand to try and this nude color looks great on many skin tones.

But back to essential fashion! Here are some raincoats that will turn heads while protecting your gorgeous outfits.
This one is my favorite because it shows off your outfit while protecting it instead of covering it up!!! (there is also white and a few designs available as well).
This black one is cool too and it has a little pouch so you can  have it on hand just in case as well as pack it away when not in use.  It is stylish and also has great details!
What do you recommend as a must have item for a rainy day?
Follow me on instagram @fancyatdapperhouse