*This post is not sponsored. All opinions belong to Miss Martha
My family and I entered a recipe contest at Trader Joes. The rules for the contest were that each recipe could include only 3 ingredients. Just for fun we decided to use our favorite foods for fall; my husband picked pumpkin butter, the boys picked cinnamon graham crackers, and I picked peaches. The recipe is quite easy and definitely delicious!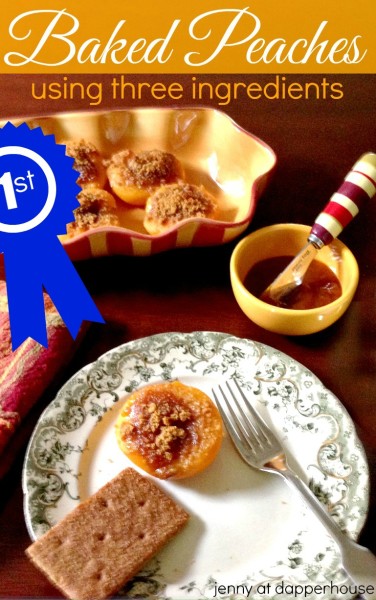 We won the recipe contest with this new fall dessert! First Place.
Try it at home with your family. It is so easy for such a tasty treat.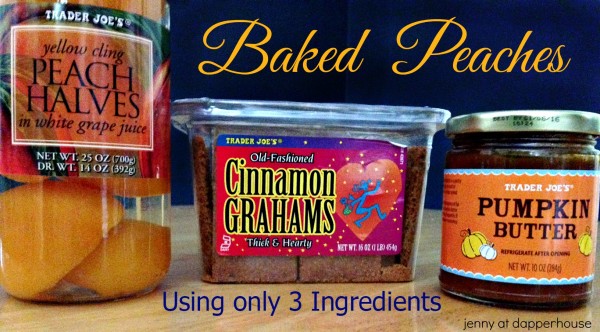 You will need:
1 Jar or Can of Peach Halves
1 box Cinnamon Graham Crackers
1 jar of Pumpkin Butter
Directions:
Preheat oven to 350 degrees
Grease a shallow baking dish line with peach halves.
Spoon Pumpkin butter so that it fits inside the peach half where the pit had been.
Remove some graham crackers and crush them in a bag or mixing bowl and sprinkle on top of peaches.
Bake for 10 – 12 minutes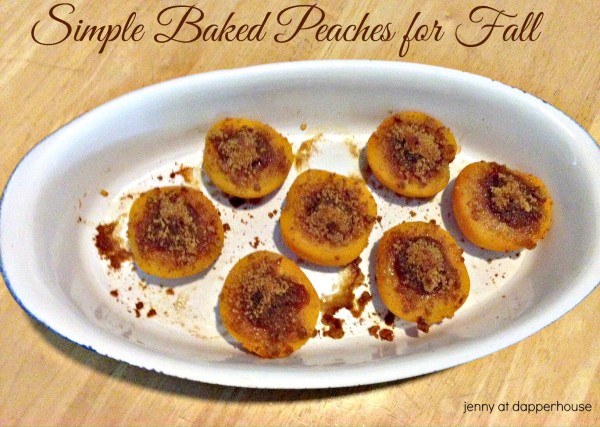 *Tip: You can also take them out after 8 minutes, set the oven to broil, and brown them on top watching them so that they don't burn.
If you have little chefs at home, this is a great one for them to make!
Have you tried baked peaches before?