Sponsored by Maple Holistics.
Maple Holistics reached out to see if I would do a review of their shampoo. I personally do not like the scent of Tea Tree Oil but the benefits of this shampoo are worth it. This Maple Holistics Tea Tree shampoo is formulated for clearing away dead skin on the scalp and soothing irritation. While Tea Tree Oil is a natural product, there is adequate research to prove the physical benefits of using it for healing. This particular shampoo fights dandruff, removes oil, clears pores and soothes irritated skin. It also deters lice which makes it perfect for children in school where lice can be spread. It strengthens hair to prevent hair loss and promote hair growth. In addition to all of these benefits, this shampoo is a fantastic clarifying shampoo to remove oils, cool my scalp and leave my hair full and healthy.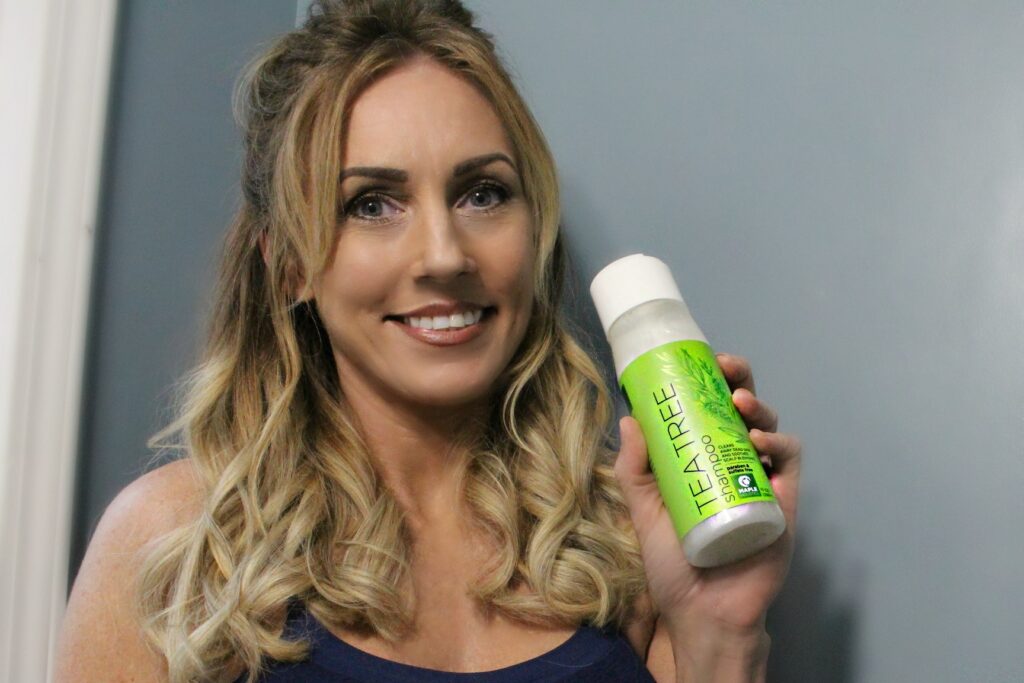 This sulfate free shampoo gently cleanses your hair while conditioning, strengthening, and repairing with its natural blend of ingredients:
Argan Oil is high in vitamin E, moisturizes the scalp, fights dandruff and dry itchy scalps
Tea tree essential oil unclogs hair follicles, nourishes your roots, fights dandruff, itchy scalp, and head lice
Lavender essential oil with its calming floral scent fights hair loss, promotes hair growth, soothes scalp blemishes and dryness
Rosemary oil nourishes the hair follicles, stimulates healthy hair growth and increases scalp circulation
Jojoba oil is rich in vitamins and minerals and nourishes the hair and scalp, strengthening the hair, cleaning the scalp, and promoting healthy hair growth
Botanical keratin increases strength, elasticity, and overall health of the hair
Shea butter seals in moisture to hydrate the hair and scalp for softer hair
Green tea helps fight dryness of the scalp and dandruff. Is also a natural DHT blocker which helps reduce hair loss and improve hair growth
Sea buckthorn improves the health of your hair and your scalp by improving circulation and nourishing it with vitamins and essential fatty acids
To see the benefits of this shampoo it is essential to rub it into the scalp and let it sit for at least 3 minutes before rinsing. If you have excessive skin to remove from your scalp, add a second application, gently massage the shampoo into your scalp and then rinse again.
You can purchase the Maple Holistics Tea Tree shampoo at Amazon.
PIN THIS FOR LATER . . .