Disclosure: I got this product as part of an advertorial.

Ok Moms. Most of us know in our hearts that we will never take our kids to go on a World Tour when we make it big time as a famous singer. But we sound Amazing in the car (in our heads) singing along to the radio right? (I know I do). I have always wanted to take voice lessons, seriously! But I could never actually do it because I didn't have a legitimate purpose or outcome to justify the time and cost. Well, life is short right? I spend money on the gym & make-up because I want to improve myself so, why not invest a little bit in my voice? Whether it is girls night at a bar or a party at a friend's house, there always seems to be an opportunity to sing karaoke. I don't expect to sound like Faith Hill, but I would love to belt out her songs with enough confidence and skill to make my friends ohh and ahh over my "hidden talent"!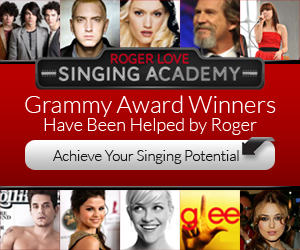 I am too shy to go to a studio and take lessons though, so I found an online solution to become an amazing singer on my own time and in the privacy of my own home. The guy who put this together is the voice coach on glee and is working with the hottest stars out there. This is a renowned, proven, successful professional with a fail proof coaching program for anyone and everyone.
Roger Love's Singing Academy has earned his reputation by creating thousands of amazing voices from Def Leopard to Selena Gomez. He was also the Voice Coach for Walk the Line – he turned actors and actresses into amazing singers!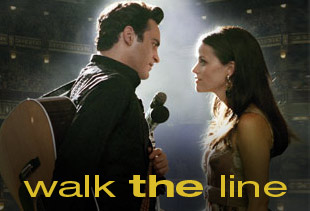 Whether you are a professional singer, sing in your church choir, or just want to hear how good your voice really can sound, Roger Love Singing Academy can coach you right here, right now!
In five weeks you learn the basics of mastering all three of your voices – Chest, Middle and Head. You get a voice analysis, learn the science behind vocal chords and the psychology of a superstar. Not to mention voice training that really does work for you.
Do you think your child has talent?
You could share this with them as well to help them find their voice!
Still on the fence about finding your voice and your confidence? Read this. . .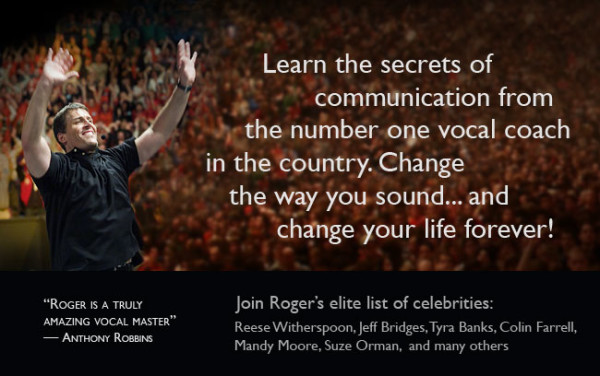 "I want you to be thrilled with the improvement you'll hear in your singing voice. Better yet, I want people to sit back in dumbfounded shock. That's why I'll make you this (unusual) guarantee. . . If you haven't received a compliment in 30 days, I'll happily refund your payment. . . I want you to experience it for yourself at no risk." – Roger Love Singing Academy
You can't lose unless you sell yourself short and put this on the back burner. You are worth it, and you deserve it. This is All You!
I received one or more of the products mentioned above for free using Tomoson.com. Regardless, I only recommend products or services I use personally and believe will be good for my readers.