*This is not a sponsored post but does contain affiliate links.
Here is a huge list of amazing adult coloring books. They are said to relieve stress and calm you down. I agree, unless like me you are a perfectionist and get frustrated when you color outside the lines, or use the wrong color in a certain spot. . . try using erasable colored pencils to practice so you can enjoy yourself. Then when you are really good you can move up to markers. Enjoy.
(These make phenomenal gifts as well)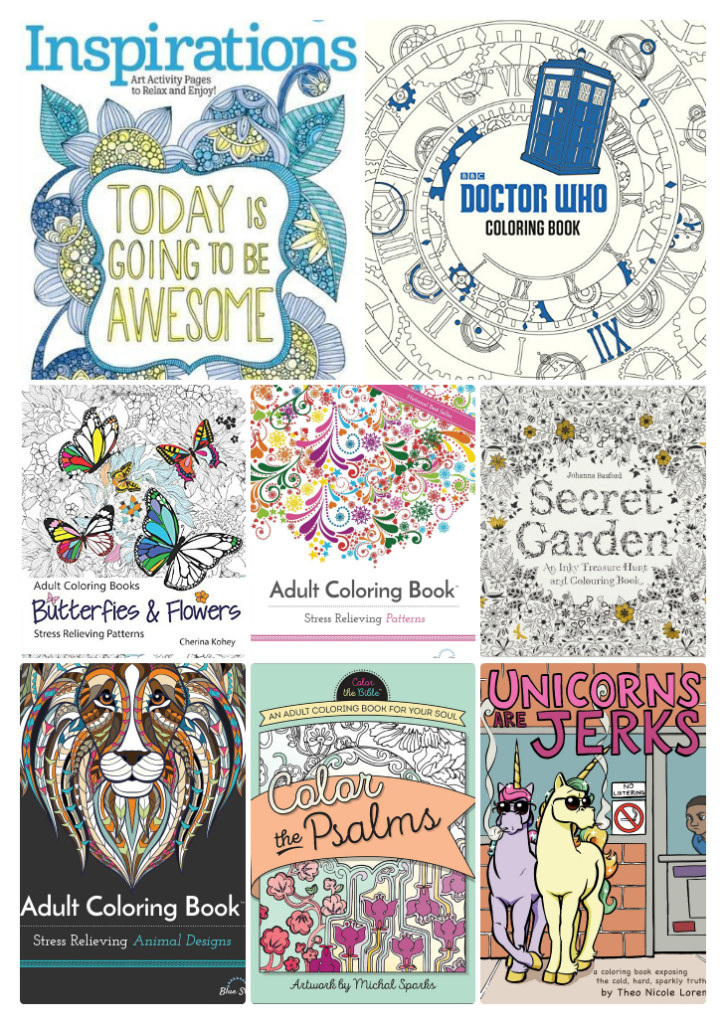 Animals – Stress Relief Coloring Book –
Balance (Angie's Extreme Stress Menders Volume 1)
Adult Coloring Book: Animal Kingdom: Animals Out The Wazoo
Creative Haven Entangled Coloring Book
Creative Haven Creative Cats Coloring Book
Splendid Cities: Color Your Way to Calm
Doodle Dogs: Adult Coloring Books Featuring Over 30 Stress Relieving Dogs Designs
Unicorns Are Jerks: a coloring book exposing the cold, hard, sparkly truth
Animals – Stress Relief Coloring Book
Swear word coloring book: Relaxation Series
Creative Coloring Inspirations: Art Activity Pages to Relax and Enjoy!
Art Nouveau Animal Designs Coloring Book
Creative Haven Owls Coloring Book
Lost Ocean: An Inky Adventure and Coloring Book
Butterflies and Flowers : Stress Relieving Patterns (Volume 7)
Mandala Coloring Book for Stress Relief
"Today Is Going To Be A Great Day" Inspirational Adult Coloring Book
Enchanted Forest: An Inky Quest & Coloring Book
Secret Garden: An Inky Treasure Hunt and Coloring Book
Adult Coloring Book: Stress Relieving Patterns
Stress Relieving Animal Designs
Calm the F*ck Down: An Irreverent Adult Coloring Book
Archie McPhee's The Existential Coloring Book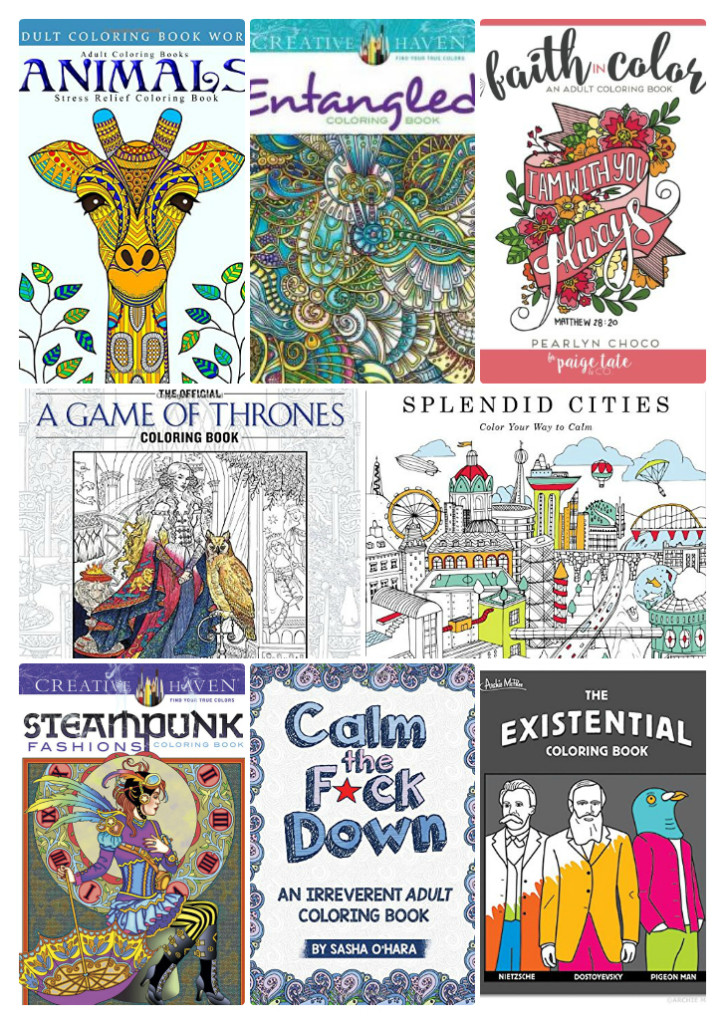 Faith in Color: An Adult Coloring Book
Color the Psalms: An Adult Coloring Book for Your Soul (Color the Bible)
Creative Haven Steampunk Fashions Coloring Book
The Official A Game of Thrones Coloring Book (A Song of Ice and Fire)
Mermaids, Fairies & Fantasy: Coloring Books for Grown-Ups, Adults
Adults Who Color Henna Art: An Adult Coloring Book Featuring Mandalas and Henna Inspired Flowers, Animals, Yoga Poses, and Paisley Patterns
Swear Word Adult Coloring Book
'Color Therapy' Coloring Books for Adult Relaxation DIY Stationery Cards Set with 32 Designs