Have you heard of the "Sunshine in a Box" gift concept? It is so cute because it is a box or gift bag containing yellow items that is bright, cheery and uplifting for any recipient. Here is an example of a "Box of Sunshine" from BHG.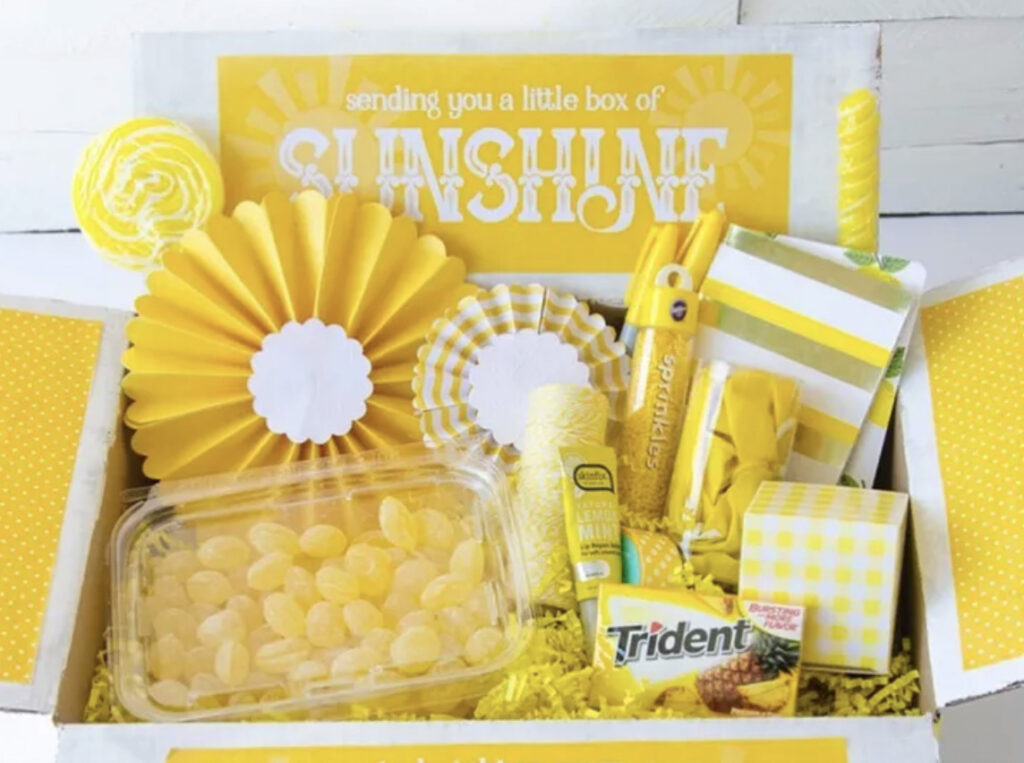 This is a great gift for people of any age and today's focus is on children!
Kids LOVE to get mail and they love surprises. This is a list of 25 yellow gift items that may inspire you to build your own box for children you love.
Gift Packaging: 
Yellow 7" Square Gift Box with Bow 
Ideas for Yellow Gift Box Items
Pin this for later . . .