As we grow older, from a child to an adult, we become more and more independent. This makes it hard for individuals to have to depend on someone else later on in life. No matter how old your parents may get, they will always want their independence. They don't want their children around 24/7 looking after them, after all, they know how to take care of themselves. It can be a little difficult for children to ensure their parent's safety while also giving them their independence. We have 5 tips that will help you achieve that. 
Give them mobility within their home
No matter the age, no one likes to be restricted to certain parts of their home. Your parents should be able to move about in the home as they like. For this, you need to ensure that their home is configured to let them move about. For example, if they have a two-story home, you can install a stairlift to give them an easy way to go up and down the stairs without the risk of falling. With reasonable stairlift prices, there is no better time than now to get them. You can also get ramps around the house if your parents are in a wheelchair and so on. 
Having your parents feel free to move about in their own home is the simplest way of offering them independence. This ensures that they feel less like prisoners, restricted to certain parts of their homes and can easily get out of bed and move about. 
Give them the option to be mobile outside also
There comes a time when driving may not be the safest option. But that doesn't mean you confine your parents to their homes and have them wait for you to drive them around. Taking public transport may be too tiring a task for them so introduce them to ride-hailing applications such as Lyft and Uber. Such apps have made transportation easier for everyone and can help ensure your parents get to exactly where they need, without having to walk to a bus stop and then walk to their destination from another. There are also specific concierge services for seniors that inform their caregivers when their loved ones are picked up and dropped off. So, see which option works best for you and your parents and give them the freedom to move about from their home.  
Make their home safe
Parents lose independence when they give up their home and move in with their children. This  is why most prefer to live on their own. As a caregiver, you want to ensure that the home your parents live in is safeguarded. There are numerous things you can do around the house to ensure safety such as:
Removing clutter and getting rid of anything that may be an obstacle or hazard for them

Ensuring the smoke alarms work

Fitting handlebars in places such as the bathroom for support

Adding lights to areas which may seem dark

Labeling cabinets, jars, and drawers 

Installing cameras outside their homes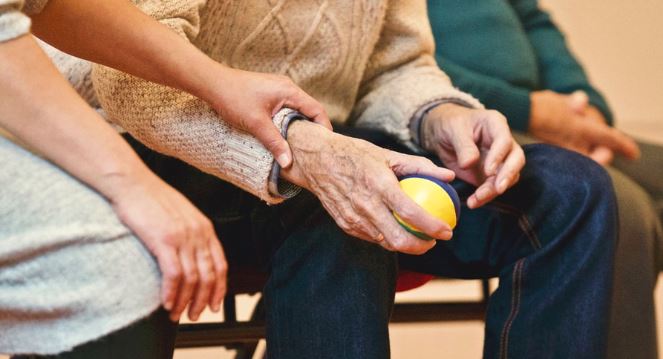 Videoconference with them
Giving your parents the independence they want doesn't mean you don't check up on them on and off. But with your busy schedule, it can be hard to go to their homes every day. Instead, get them a mobile device that can receive video calls. You can then FaceTime, Skype, or WhatsApp call them whenever you like, depending on the device you have. This allows you to keep a check on them any time of the day and gives them the option to check up on you also. Through video calls, you can tell if there are any subtle changes in them physically, something you can't in normal phone calls. 
Empower them to order essential things online
Nowadays, you can get almost anything delivered to your home from groceries to medicine. Make sure your parents are aware of how to use the internet for shopping for their essentials. This way they don't have to wait around for you to come or go out shopping on their own. They can use Amazon and other shopping platforms to order their medicines and groceries, having them delivered to their doors. 
It may seem a bit scary to have your aging parents live on their own. But if you safeguard their homes and have the right technologies in place, your parents can live safely and you can have peace of mind in letting them live independently.