The living room is the heart of your home. It's the place you spend most time in as well as entertaining your friends.
In this article we'll be looking at 5 easy tips for decorating your living room that don't cost a fortune, yet adds style and glamour.
Find ways add hidden storage space
Clutter can turn your living space into an untidy mess that makes you feel stressed. Adding hidden storage is a great way to declutter, hiding all your papers, and treasures from view.
A good way to store magazines and tv remotes is to get a coffee table with drawers. Everything is hidden away neatly and you have space to work or sit and drink coffee.
Wooden chests provide ideal storage for toys or blankets. Free standing wall units give you a place to store laptops and other technology gadgets. You could also store books or DVDs.
Invest in a footstall with a lid. You'll have somewhere to rest your feet while watching tv as well as extra storage space.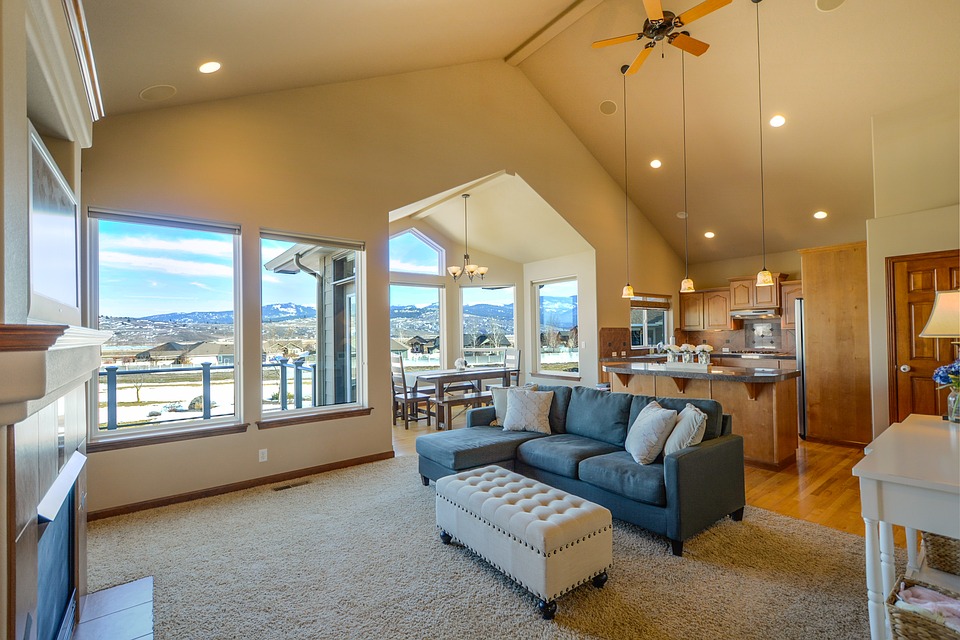 Place a fish tank or aquarium in the south east of your living room
Aquariums or fish tanks are wonderfully soothing. Just watching fish swim is very calming.
According to Feng Shui placing an aquarium in the south east corner of your living space attracts wealth and good fortune. The water must be clean though, as stagnant dirty water not only attracts negative energy but is bad for your fish.
It's very important to cycle your aquarium before adding any fish. This eliminates harmful toxins that could kill them. Learn how to cycle an aquarium  and get off to a good start.
Decorate with Mirrors
Mirrors add light and space to any living room. They add a touch of elegance and can be used to create a focal point on an otherwise bare wall.
Place a mirror in a dark corner to illuminate it. Positioning it behind a lamp will reflect light back into the room making it look bright and welcoming.
Decorate using paintings or other artwork
Bare walls can be bought to life with a few paintings or colorful prints. Frame your artwork with upcycled frames using cans of spray paint from your local DIY store. Match the colors to complement your decor.
Visit antique fairs to find pretty ornaments that complement the style of your living space. A large wall clock can provide a focal point in your room, and a floor lamp can add color as well as create a cozy feel.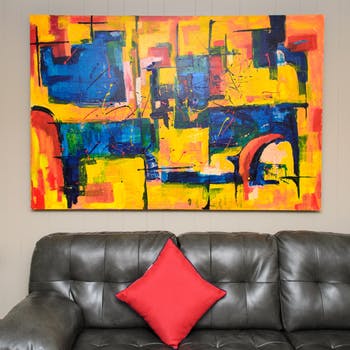 Choose Furniture with a Lightweight Appearance.
Choosing furniture with a lightweight appearance can make your room look airy and spacious. Pick at least one piece of furniture that's similar in color to your walls. This creates an illusion of space, making the room look bigger than it really is.
I hope these 5 easy tips for decorating your living room have inspired you. Decorating your living room can be fun, and you'll have a great feeling of satisfaction after you've finished.