My super crafty friend Martha was in charge of making a classy keepsake for her son's graduating class. I loved her ideas and asked if I could share them with all of you. I like these cards because they are gender neutral, easy to make and classy.  The way Martha used them is by having the graduating eighth graders write a note of thanks and reflection to their parents. She then took all the notes, attached them to the card stock and presented them to the parents at their place setting the night of the graduation banquet. The cards matched the banquet decor and school colors. You could also use these for parents to write a note to their children and present it to the graduating child with their diploma, or at their grad ceremony or party.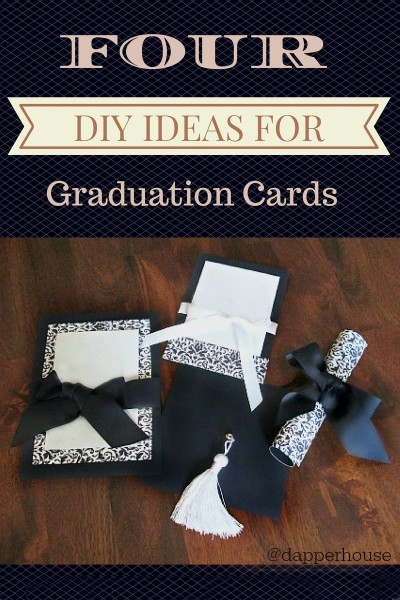 I love that this one for the fact that it looks similar to a diploma. This one is a great DIY idea for graduations, acknowledgements and awards.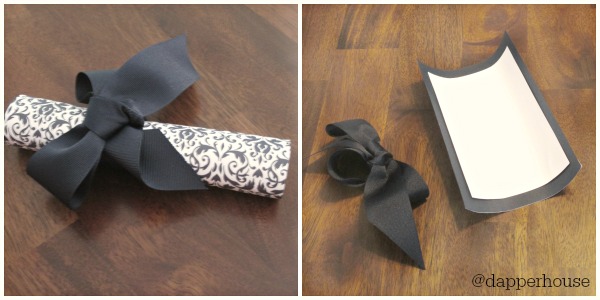 This one is my friend's unique idea and I just love that it looks like a graduation cap because it makes a perfect keepsake. This would be fun to give out as thank you cards for graduation gifts. The top picture shows where the note goes and the bottom pic shows the back, tassel and all!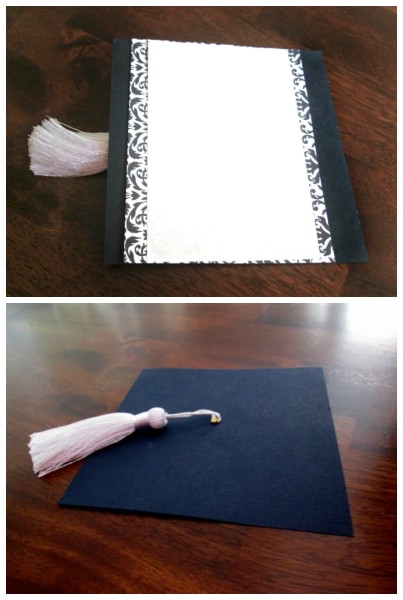 This one is simple and sweet. It is a great card for all occasions, place settings and menus. It is a great one to coordinate many colors and patterns to fit your decor. Great for kids parties to corporate events.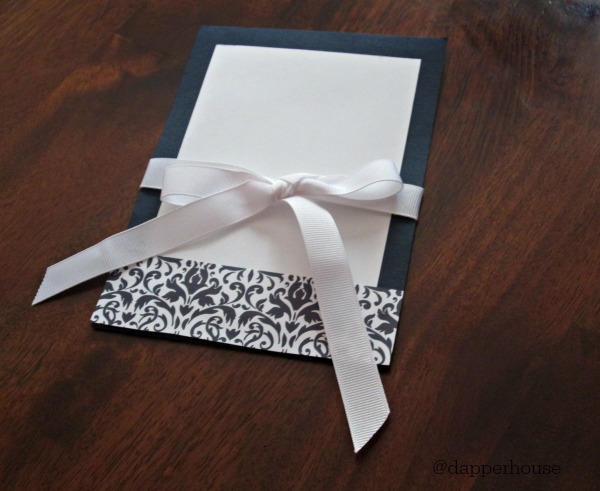 This last card is similar the one above but uses a wider ribbon and a little different edge detail. The edge may look better depending on what pattern you are using; if you want more of the design to show.
TIP: My friend noted that using a thick grosgrain ribbon and heavyweight card stock is key to quality when creating these gorgeous cards.
Which style do you like best?