Some of the very best life hacks are the simplest, like club soda on a stain, but if you're not using them you are wasting your own valuable time. On my blog I try to help you make the most of what you have to be your best and that includes looking your best as well. Beauty hacks are the BEST for saving time while always looking well kept and beautiful. Here are 3 helpful beauty hacks that I use all the time and I want to share with you.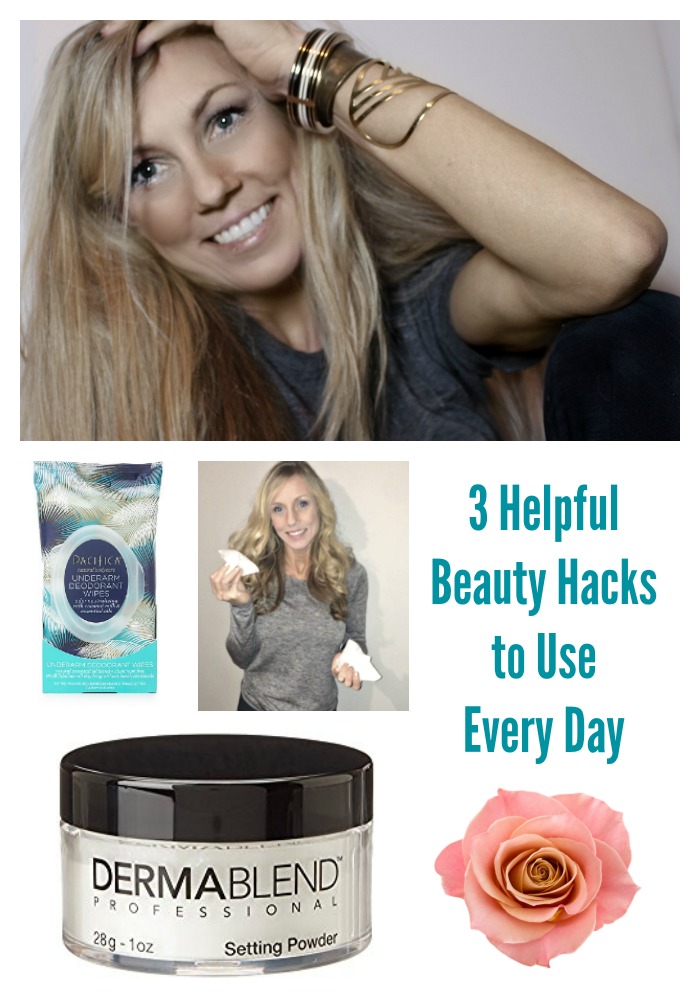 3 Of The Most Helpful Beauty Hacks to Use On A Regular Basis
1.) Keep a pair of tweezers in your car. Once you get out into the real sun and closer to mirrors you always seem to see the stray hairs that you couldn't find at your vanity. I almost always find an eyebrow hair that I never saw in the house. Once I saw a spot on my knee where I had missed shaving and a few plucks took care of that too. Double check for those stray every time you get in your car and be armed with your tweezers.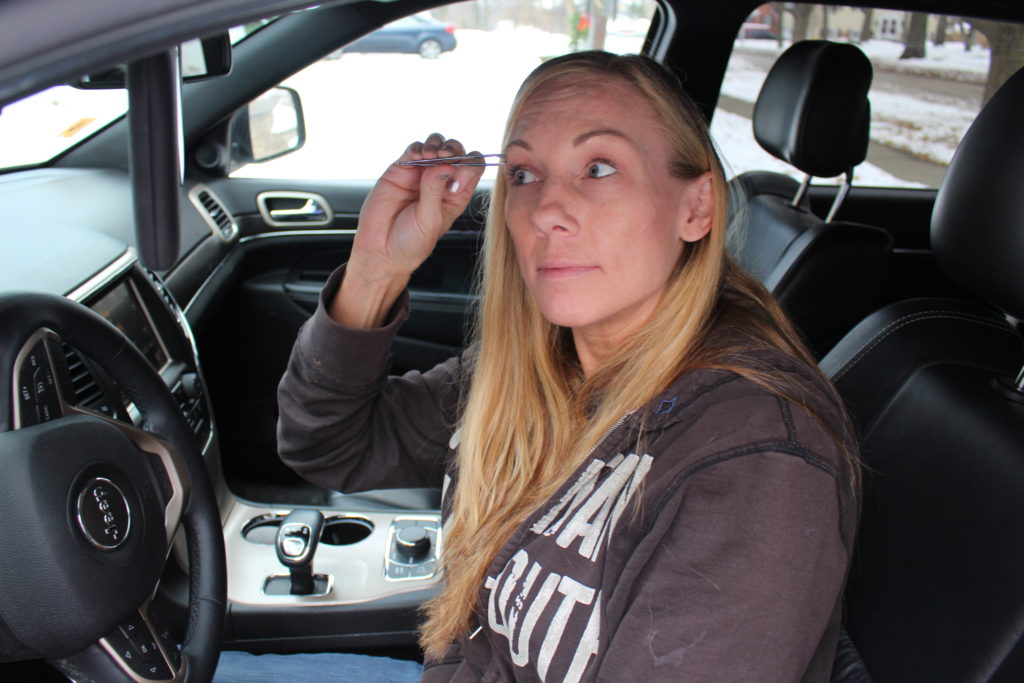 2.) There are so many choices when it comes to setting powders. Many of us try so hard to find the perfect match for our skin color and tone only to look too orange or like we are wearing a mask that is lighter than the rest of our body. Reapplying only makes foundation look cake-y, over emphasizes wrinkles and looks think in oily spots. Ditch the colored powders altogether because you don't need them. Once you've created your perfect face, you don't want to blend and cover it with "skin tone" color anyway.  You need to use a color free setting powder that locks in your hard work, suppress the unwanted shine and only requires a reapplication once every 8 or more hours. I use Dermablend loose powder at home when I set my make up then take a solid Dermablend setting powder in my bag.

3.) Running from work to the gym to drinks with friends while running our errands and taking care of kids leaves us very little time for our beauty. Another fabulous hack that you will use every single day is body wipes! I have them in my car, gym bag and my purse. You can use them for bad odors on feet and pits or simply to wipe down your body to remove sweat and bacteria while freshening up. I like Pacifica brand because they are natural smelling (not perfume-y), clean (not sticky) and super fresh! But there are a ton of great brands to choose from. Even unscented baby wipes will do the trick. Smelling clean and feeling refreshed is as important, so make sure that you have these wipes everywhere.

What are your secret beauty hacks and products that you love?