This is not a sponsored post but does contain affiliate links for the ice cube trays.
Sometimes the simplest things can make us so happy. That is how I feel about infused water. I drink a LOT of water and mixing up the flavors keeps it fun and tasty. I have mint growing on the side of my house because mint is my favorite flavor and I use it to naturally refresh my  water all summer. Since the weather will be changing and the plants will be going away soon, I am making lots of ice cubes with mint leaves in them so I can have them as a treat throughout the winter. They really are simple to make but make a big impact on your drinking more water. If you don't have mint at home you simply go to your farmer's market or grocery store and pick some up! You will love having these mint ice cubes on hand.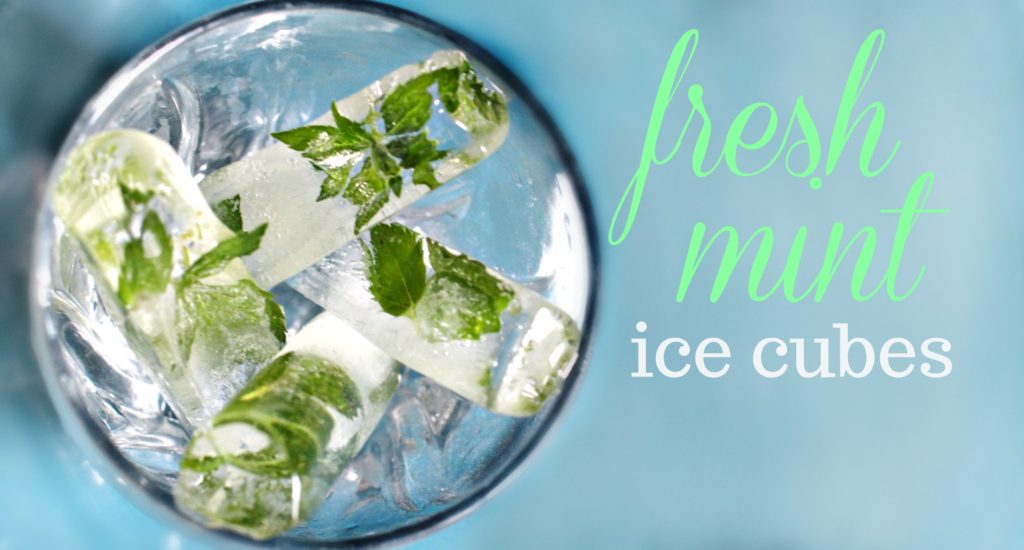 What you need:
ice cube trays – I used these that are designed to fit into water bottles
water
fresh mint leaves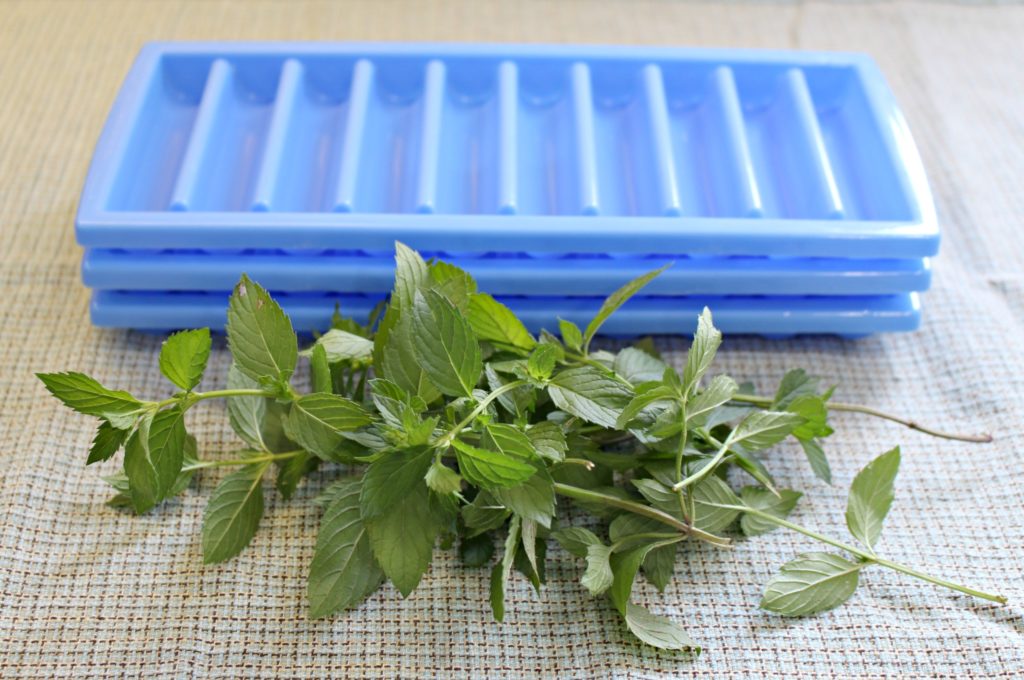 How to Make:
1.) Rinse the mint to wash off any type of residue.
2.) Lay out the ice cube trays.
3.) Pick the mint leaves and lay them into the ice cube trays until each one is filled. (I like to cover the tray in one layer of mint leaves but you can put as little as one in each tray if desired.)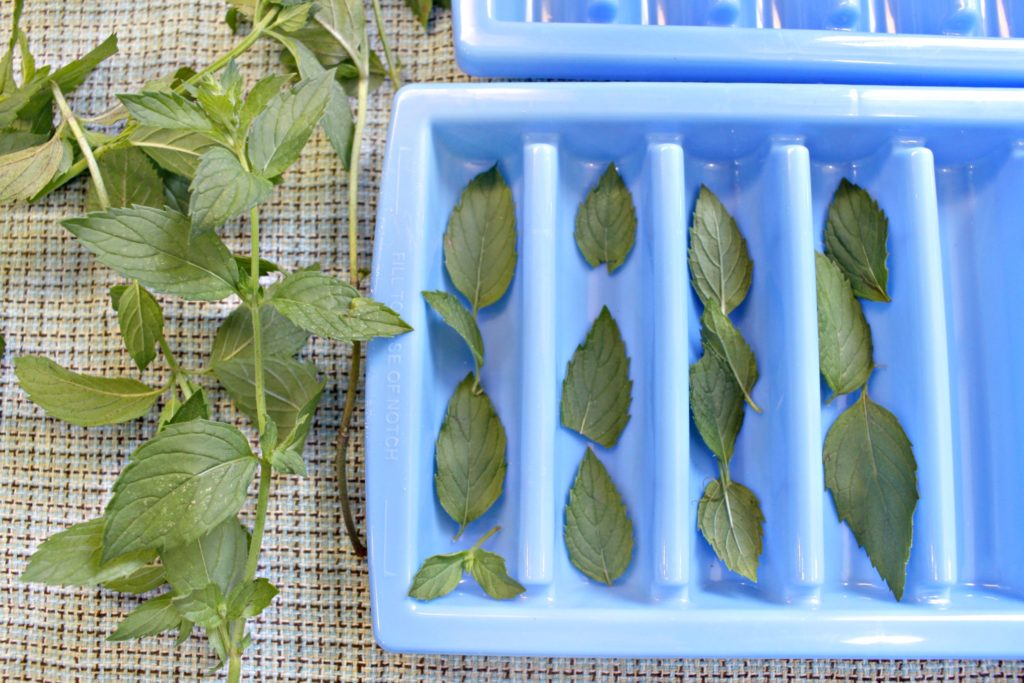 4.) using a low pressure stream of water, fill the ice cube trays with water.
TIP: If the mint leaves pop up to the top of the water, simply push them with your finger to submerge them.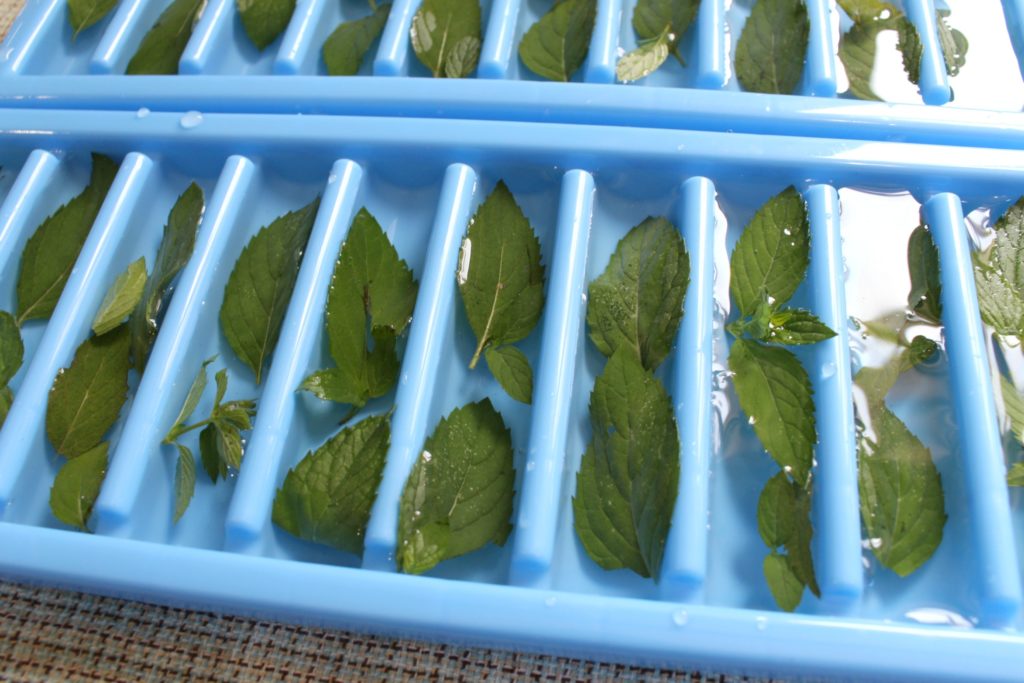 5.) Move the trays to the freezer until completely set.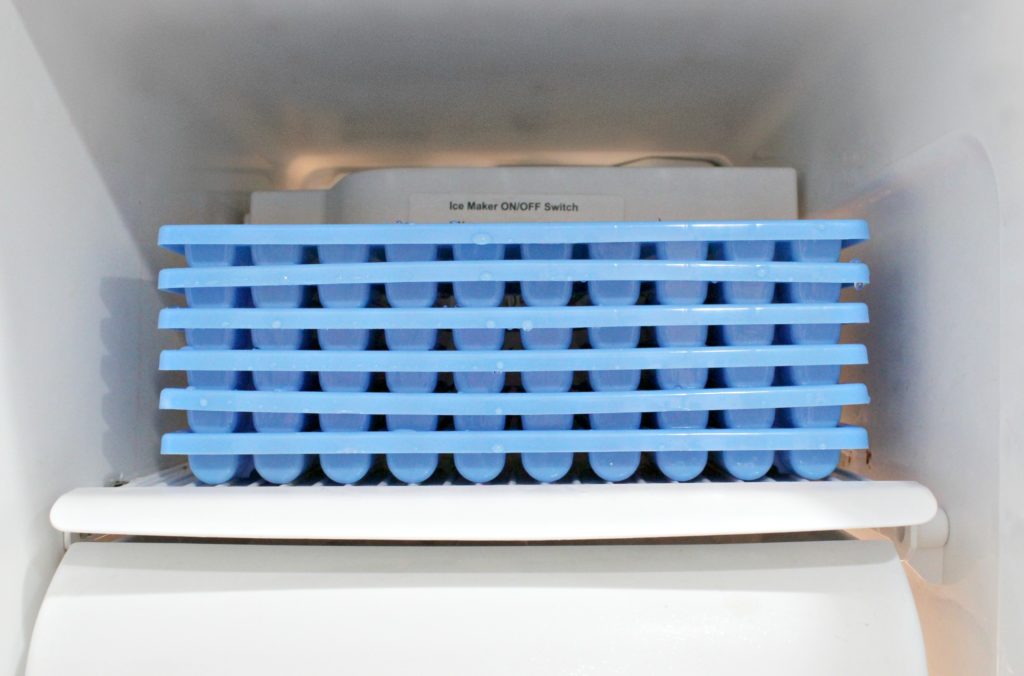 6.) Pop the ice out of the trays and into a freezer storage bag so they are always ready to use.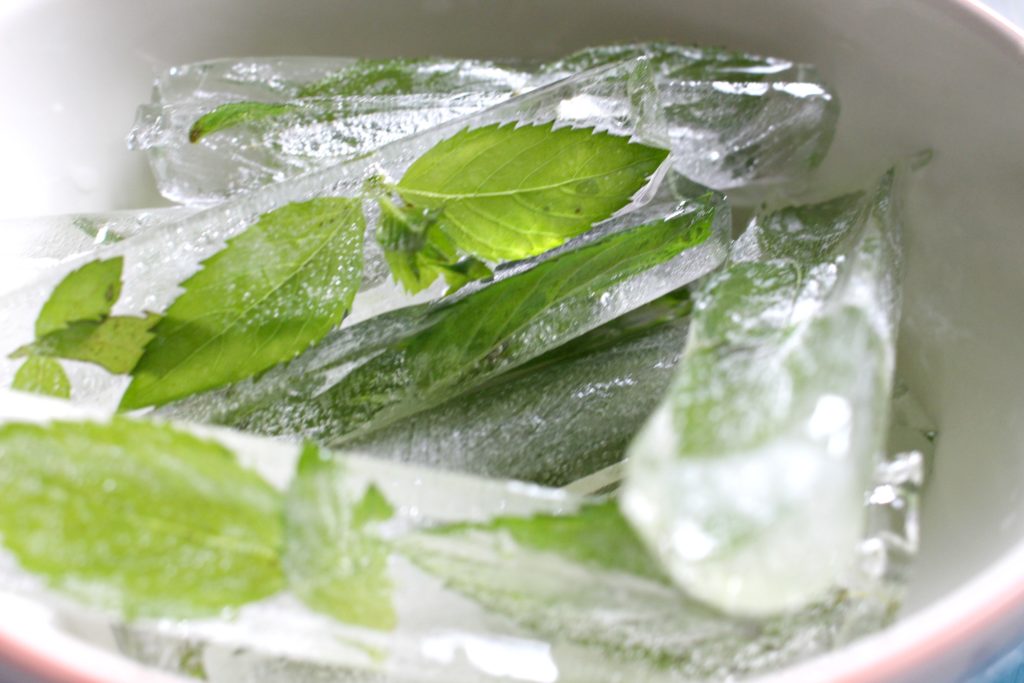 These mint ice cubes are good in water, but they are amazing in lemonade, alcoholic drinks and tea. Make as many fresh mint ice cubes as you can to stay stocked up year round.
Pin this for later. . .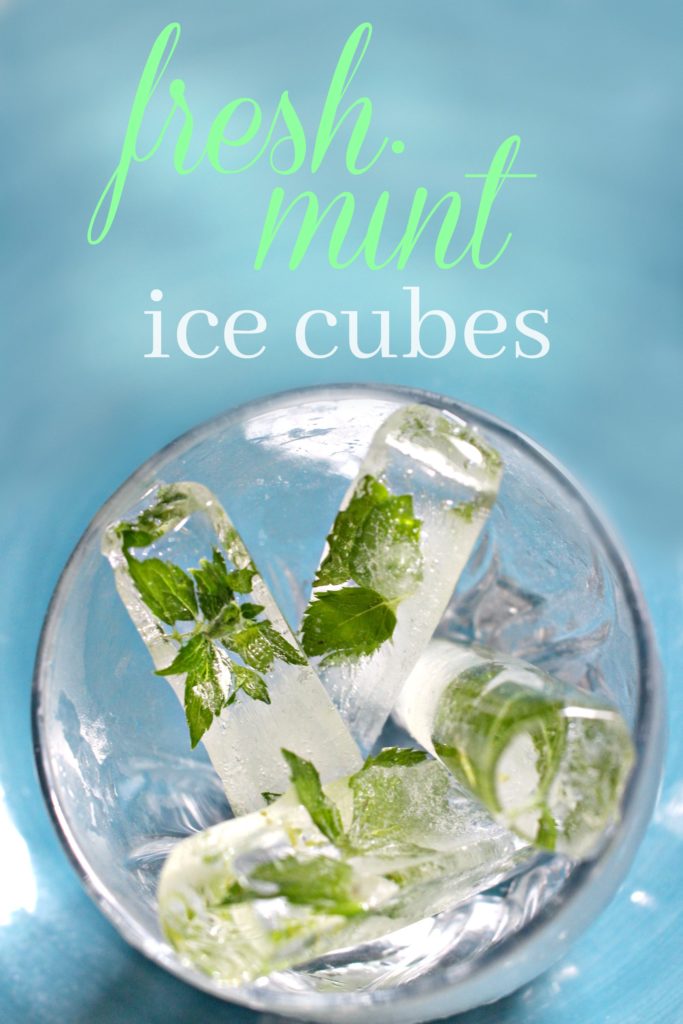 Shop Ice Cube Trays. . .