Down at the southernmost point of Lanzarote, it was not long ago that Playa Blanca was a relatively quiet and small fishing village. However, the port was so conveniently located that it became ideal for travelers looking to jump on a ferry over the Fuerteventura, and it was only a matter of time before tourist development was on the cards. It has now become a popular town for holidaymakers looking for a tranquil, beautiful base for their Lanzarote holiday. So, if you are planning a holiday to Lanzarote, here are some reasons why you should consider the Playa Blanca town and resort.
Where to Stay
The resort of Playa Blanca is relatively new but is already one of the most popular areas to stay for holidaymakers in Lanzarote. It has been in development for several years, but it is now finished and offers a peaceful and relaxing alternative to some other resorts. There, you will find some of the best luxury villas in Lanzarote. More and more holidaymakers, from couples to large families, are choosing to stay in villas rather than hotels for the extra privacy, convenience and flexibility that they provide.
Beaches in Playa Blanca
The Playa Blanca coastline is 9km in width in total, but this is divided into 3 sections. Each of the 3 bays are still large on their own, as well as being sheltered. This makes them ideal spots for families, sunbathing, playing, relaxing and swimming in the crystal blue waters. The bays include Playa Dorada on the east, Playa Blanca in the middle and Playa Flamingo on the west.
Just a 10-minute drive from the Playa Blanca coast are the 6 Papagayo beaches, which are more natural and ideal for swimming. If you don't have a car, then you can walk, although it might be difficult for some, especially if you have young children. Otherwise, you can take a catamaran trip from Marina Rubicon.
Things to Do in Playa Blanca
In addition to the beaches and all the fun and relaxation they offer, you should also head to the promenade in Playa Blanca. It links the resort, and a walk along it will give you incredible views of the ocean all the way over to Fuerteventura.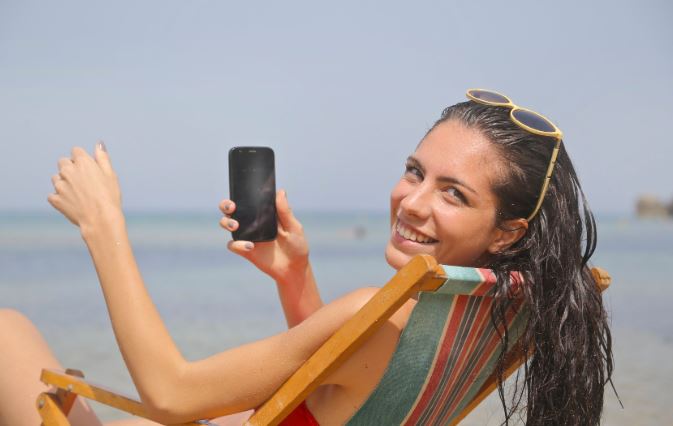 Water Sports
The Marina Rubicón Village is a big attraction for visitors from all over Lanzarote as it enables them to take part in several exciting water activities such as diving and sailing and even excursions throughout the island of Lanzarote. There are also plans for a golf course as well as discussion about expanding the harbor to allow larger vessels like the QE2 to moor there.
Los Charcones and Los Hervidores
The Los Charcones natural pools and the rocky landscape of Los Hervidores give you a more rugged view of the natural beauty of Lanzarote.
Underwater Atlantic Museum
Just a few hundred meters from the Marina Rubicon is the Atlantic Museum, which is the first underwater museum of the Atlantic Ocean and Europe. You can dive and explore incredible sculptures of Jason de Caires Taylor while looking out for marine life.
Aqualava Water Park
If you are traveling with children, there is a small but fun water park with plenty of slides and water attractions that are sure to keep them entertained.
Shopping in Playa Blanca
When you have had your fill of excitement, you can relax in the Marina Rubicon Village's luxury boutique shops and restaurants. Playa Blanca is home to the usual tourist shops, which you would expect on the promenade and in the town center, but if you are looking for a more high-end shopping experience, the Marina Rubicon is ideal.
Dining in Playa Blanca
When it comes to dining in Playa Blanca, you will certainly not be struggling for choice. There is a wide range of cuisines available in the town center, as well as the promenade and in the Marina Rubicon Village. Seafood is very popular on the promenade over the main Playa Blanca bay, as you can look out over the ocean while you dine. In the Marina Rubicon, a particular highlight is the El Mirador restaurant, which has been designed to replicate authentic Spanish décor of years gone by.
Nightlife in Playa Blanca
If you are looking for lively nightlife, it's worth noting that Playa Blanca is not the liveliest resort on the island. There are plenty of quality restaurants in which you can enjoy a lovely meal and some drinks, but if you are after dancing into the early hours, you would be better off heading to Costa Teguise or Puerto del Carmen.