A bag of dry beans are your best friend because they cost $2.50 on average and they can keep your preschooler and grade school children busy with constructive activities! Sorting, creating art and just playing around, your kids are sure to stay engaged in activities with dry beans so that you can have a bit of time to yourself!
Children love to sort. But it is not only fun, they get Math and Science skills through classifying and they get practice with fine motor skills as well. Have a muffin tin and your $2 bag of beans? That's all you need to keep your preschooler or kindergartener busy for at least 30 minutes while you make that important telephone call, or get dinner ready.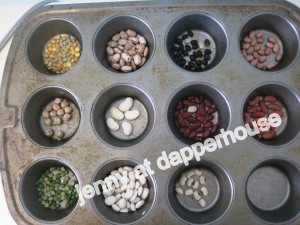 But what about the older kids?
Your 1st and second grader will love manipulating the beans to make pictures right on the table or floor!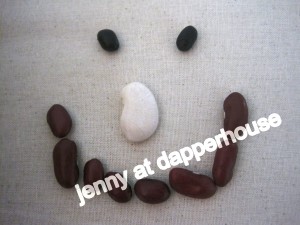 And they can even entertain the younger siblings with their pictures.
Have kids a bit older still? Give them some glue and a piece of heavy paper and watch your children create works of art and mosaics!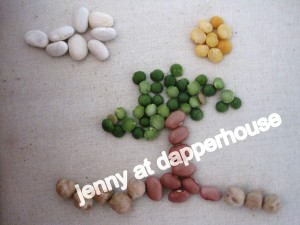 All you need is a bag of beans and some creative little minds!