This post is sponsored by Torani. All the opinions expressed in this post are mine alone. #ad #ToraniCookiesandCream
I have mentioned my sweet tooth on many occasions because it bring me joy. That's right, it can drive me to make the most delicious decisions. While I do love some fruit flavored candies at times, my real love is chocolate. When I decide to splurge on a dessert it has to be heavenly, rich and amazing. There is no time to waste on a dessert that is just "so-so" or made with low quality ingredients. When I have the new Torani Cookies and Cream Sauce, the taste makes me imagine that I am eating at a french chocolatier because Torani has the high standards and passion of using only real, simple ingredients like pure cane sugar & natural flavors.
I have the rich and delicious Torani Sauces for my coffee and I decided to use the newest flavor Cookies and Cream Sauce to make a dessert worthy of greatness. I am going to share my recipe with you.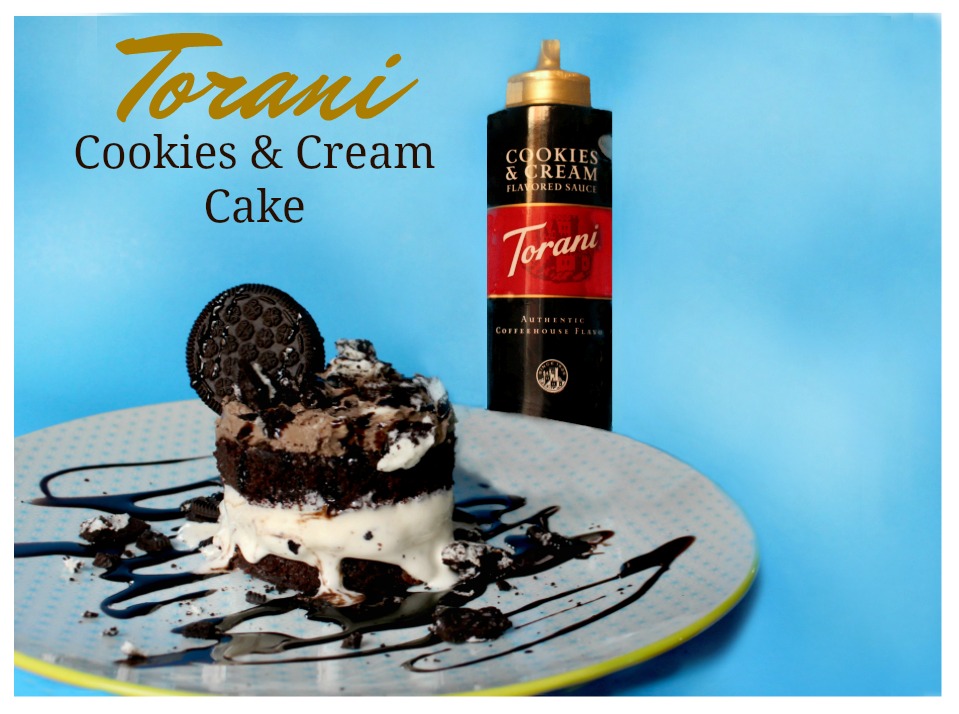 Torani Cookies and Cream Cake
Ingredients:
Cake. Start by using your favorite box cake mix. When you are ready to add the water, remove 3 tablespoons of water and replace with 3 tablespoons of Torani Cookies and Cream Sauce. Put the batter in a baking pan so that you can use a circular cookie cutter to make 1 – 1 1/2 inch tall rounds. Bake as usual and let cool.
Frosting. The frosting is thick and decadent.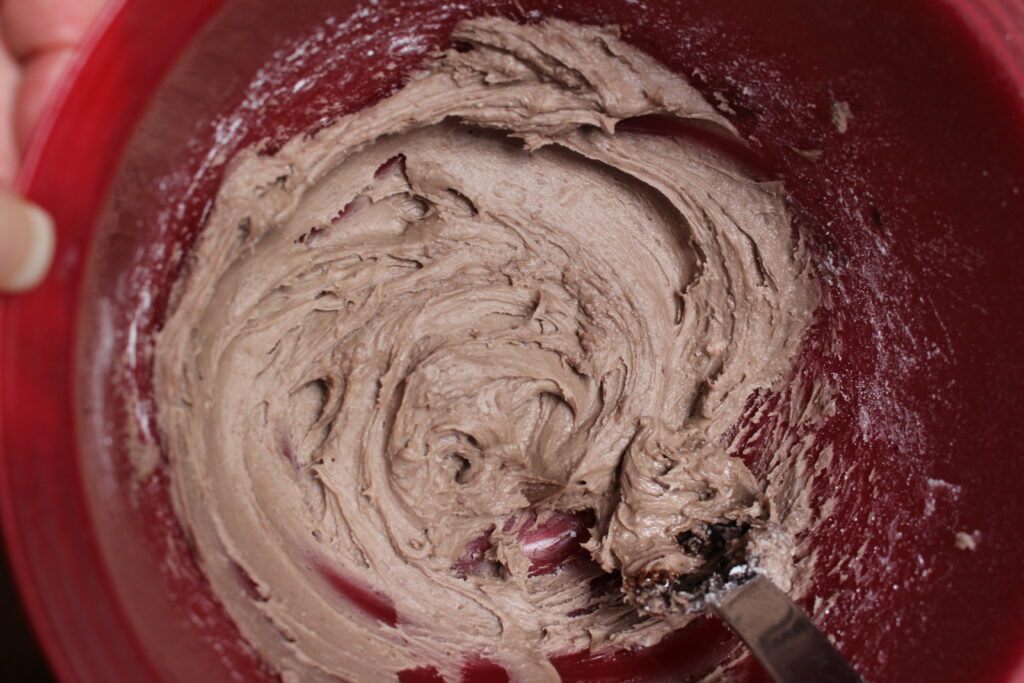 In a bowl mix 6 tablespoons of room temperature butter, 1 cup of powdered sugar and 2 tablespoons of Torani Cookies and Cream Sauce.
Ice cream. Use your favorite vanilla ice cream or substitute for cookies and cream ice cream. Ice cream needs to be very cold and frozen hard so that it doesn't melt too fast on the cake.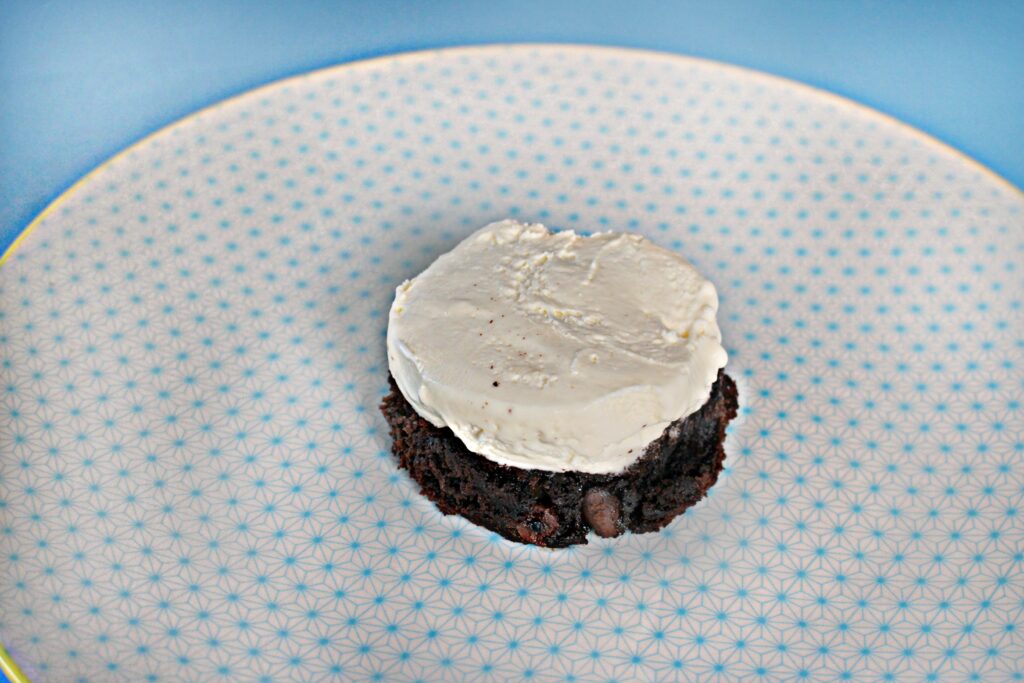 Chocolate sandwich cookies. You will need two of these for crumbling on top of the dessert and one for a garnish.
Torani's New Cookies and Cream Sauce. I found mine at Walmart in the aisle with the ice cream sauces and toppings and the chocolate milk syrups. Torani sauces are indulgent and delicious. They are also easy to use so I have a collection of flavors in our cupboard. I drizzle them on top of desserts and fresh fruit. I add a spoonful (or two) to my coffee and lattes each day. It is amazing to coat the inside of the cup for ice coffee for a flavor that lasts and lasts.
The creation. Start by using a large, round cookie cutter (or a drinking glass turned upside down. Cut two slices of cake. Then, use the same cookie cutter and a knife to cut a round of ice cream the same size. Assemble them like a cookie with chocolate on the outside and vanilla in the middle. Next, frost the top of the cake using upward strokes so that the frosting has nooks and crannies and does not look flat. Crumble two cookies on top of that and stick one into the frosting on the top side of the cake for a garnish. Last, use a back and forth motion to drizzle a generous amount of rich, chocolaty Torani Cookies and Cream Sauce over the entire cake and on the plate as well.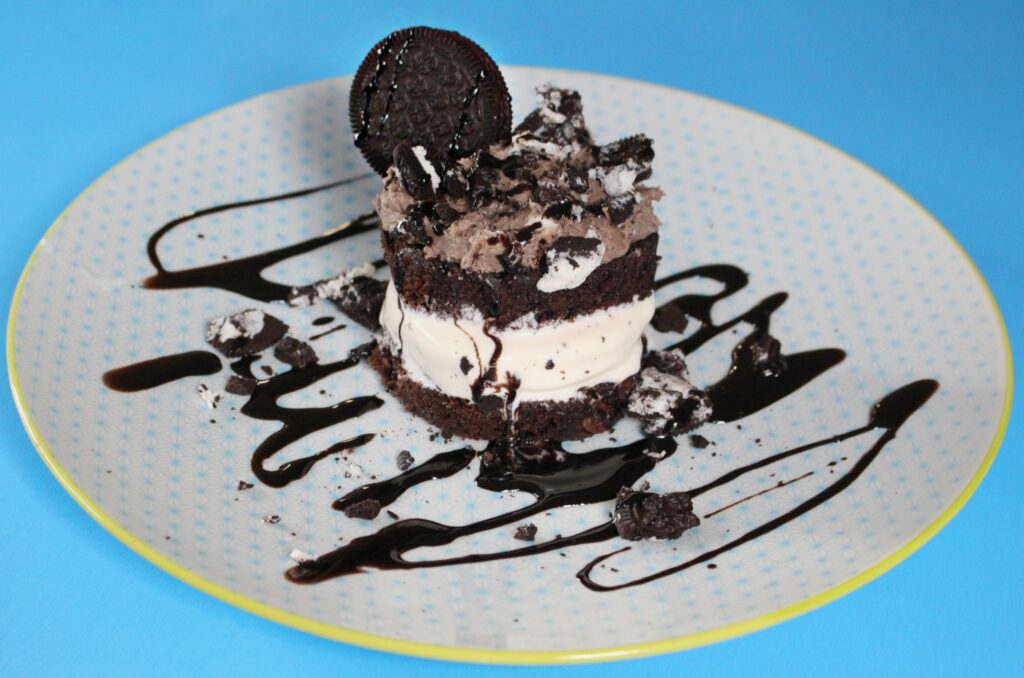 One flavor can create endless recipes so go find the Cookies and Cream flavor right away.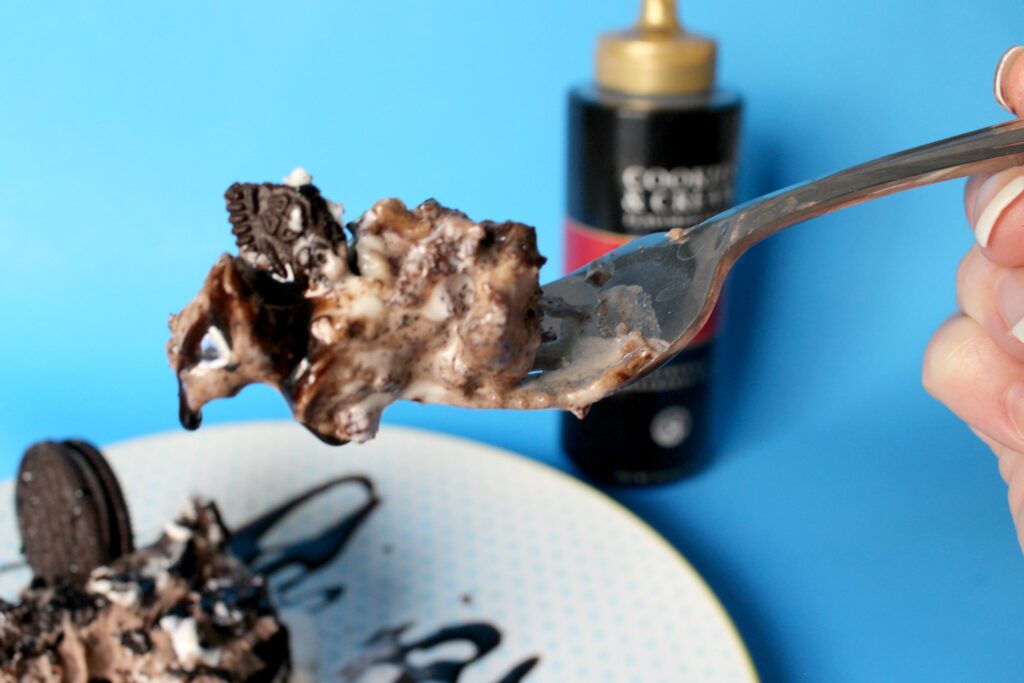 Enjoy.
Pin this for later . . .