*This is not a sponsored post. All opinions are my own. Information and statistics are taken from the FARE website.
My son came running in to tell me his exciting news. He was watching tv with dad and saw a news feature about the Teal Pumpkin Project. He was emphatic that we participate and spread the word. Here is what our family is doing to start a new tradition and how you can too!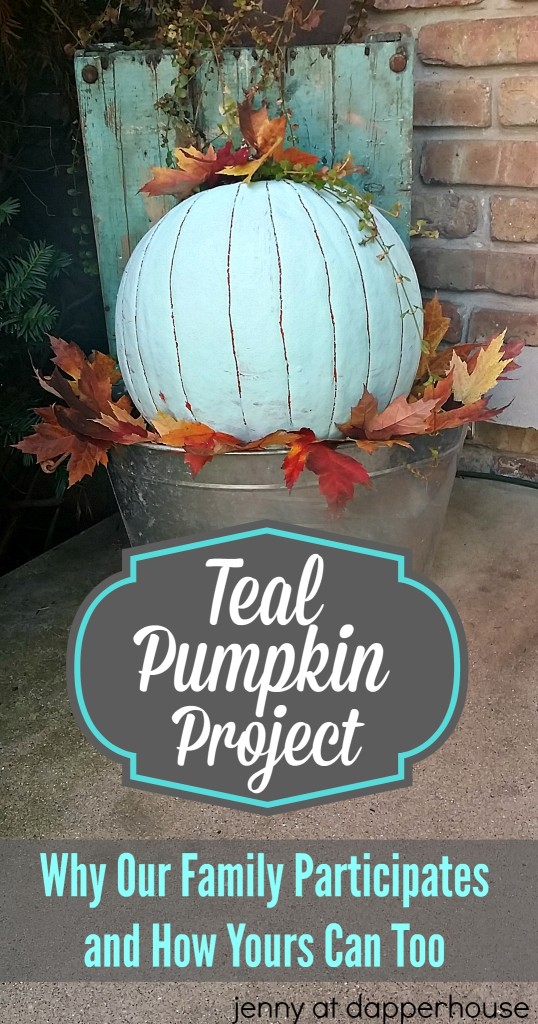 My son does not have food allergies, but he is affected. So many children that we know have severe allergies. My son is totally aware of the anxiety that food allergies can cause his friends and how diligent they have to be at all times to protect themselves. Statistics from 2013 show that 1 in every 13 children has food allergies and every 3 minutes food allergies send someone to the emergency room.
The Teal Pumpkin Project it an incredible campaign to create food allergy free homes for children to Trick or Treat with non-food choices! I love this idea for the other fantastic reason that people who do not want their children to acquire a ton of (or any) candy can also stop at these homes!
My son picked out his perfect pumpkin. Then we ran to the craft store to pick out the perfect shade of teal paint. Teal is the color of food allergy awareness! My son did not want to use a paint brush because he thought it would cause unsightly brushstrokes so he used his hand to smooth the paint onto his pumpkin.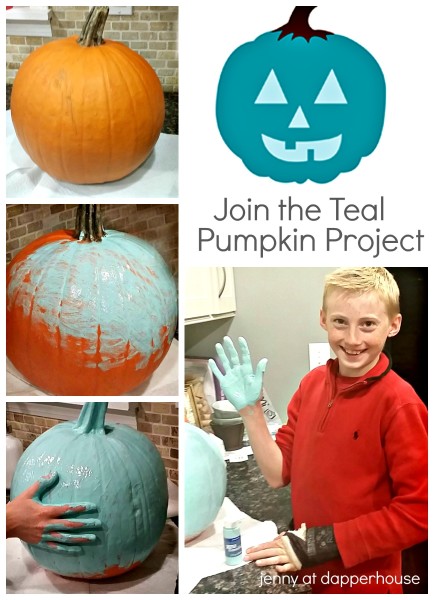 He let it dry overnight and the next day we took some of the paint off in the natural lines of the pumpkin using a sharp object. I love the way the orange comes through and emphasizes the look of the pumpkin.
Then we set it out on the front porch so that everyone can see that we support children with food allergies!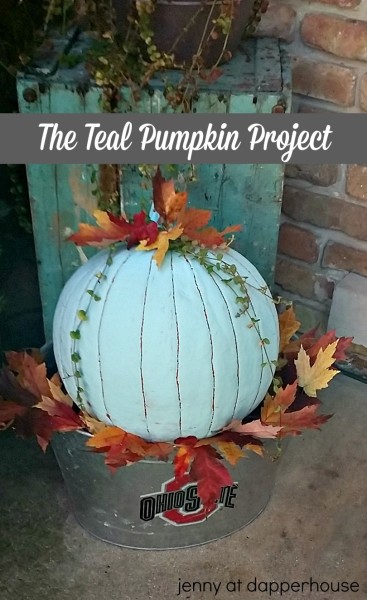 For more information you can go to the FARE website and read all about this movement. There are printable flyers to help spread the word. We are going to hand these out to Trick or Treaters on Halloween night!
You can also print off a sign to put in your window that has a teal pumpkin on it and says "Non-Food Treats Available Here"
It is easy to go to the party stores, dollar stores and more to find lots of fun gifts to give out. We are doing stickers, nail polish, bubbles, rings, vampire teeth and lots of glow bracelets!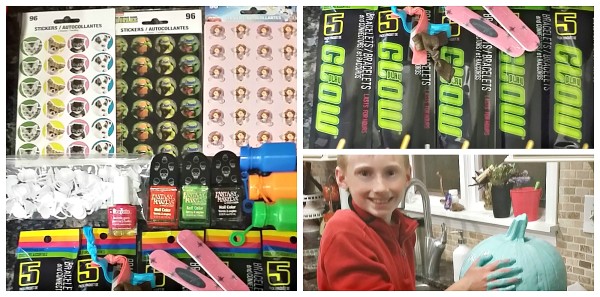 Do you think this Teal Pumpkin Project is something you might do?
Leave a comment with your thoughts.
[tweetthis]How to Join the #TealPumpkinProject [/tweetthis]