I have done a few very positive ads for Zaful in the past few months. I am an affiliate marketer for them, meaning that if someone uses my link for a sale, I will get a very small percentage as a profit. (This is how I make an income so if you have a chance to use any of the links you see on my blog posts or social media posts, please do me a huge favor and shop through my links.)
I much prefer to use products that I recommend as an affiliate and of the many orders I have placed at Zaful, I have been highly satisfied with their clothing! Here are some of the gym wear pieces that you may have seen on my social media. Follow me on instagram 🙂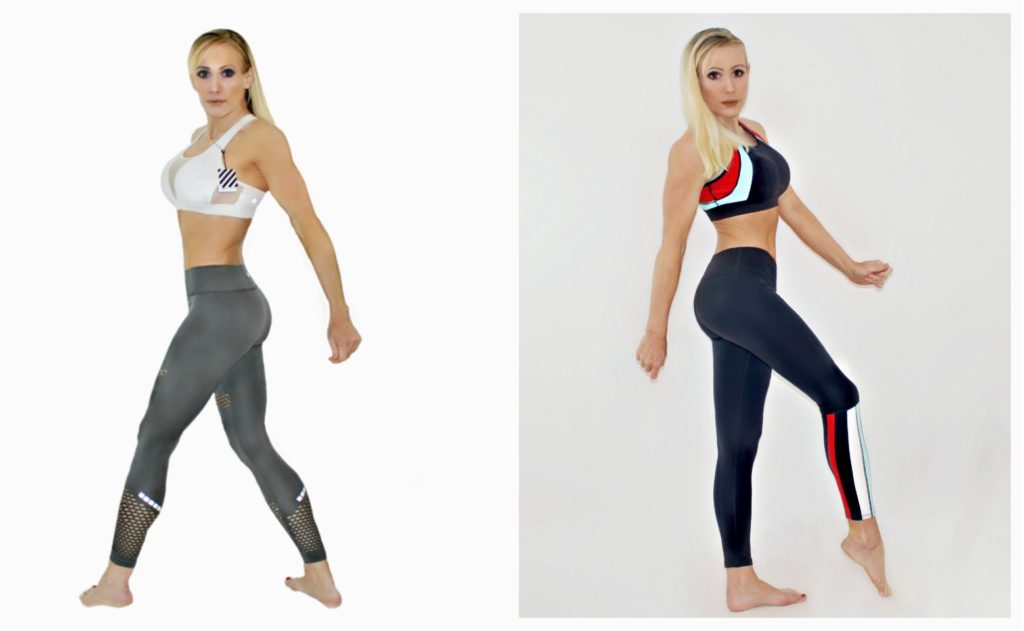 And here is the 80's inspired sweater that I am still in love with. . .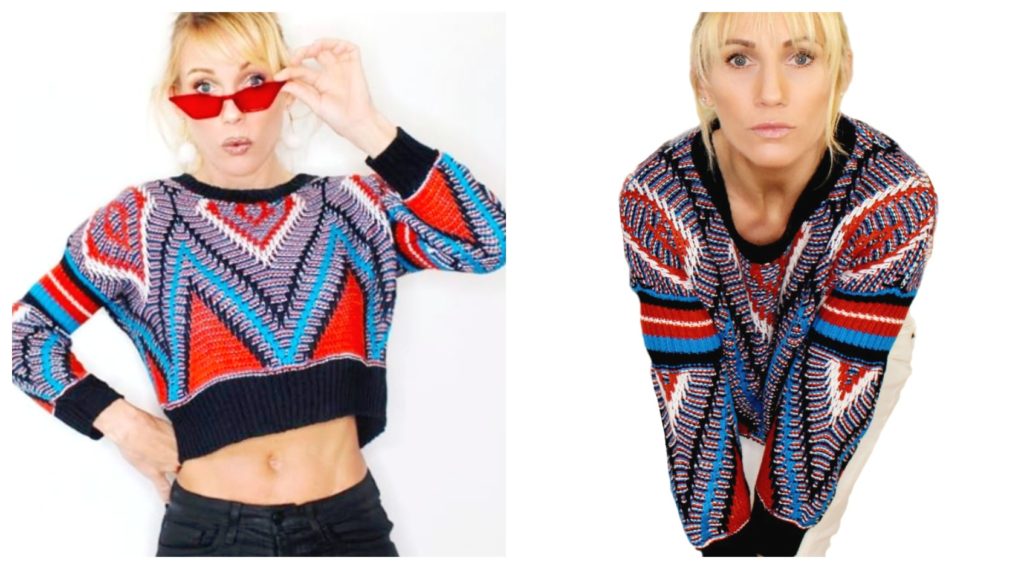 I loved the clothes as far as fit and quality except for the sports bra, which drastically shows the tagless information on the outside of the bra. It looks bad so I filled out their online form to send it back.
This is the photo I sent. . .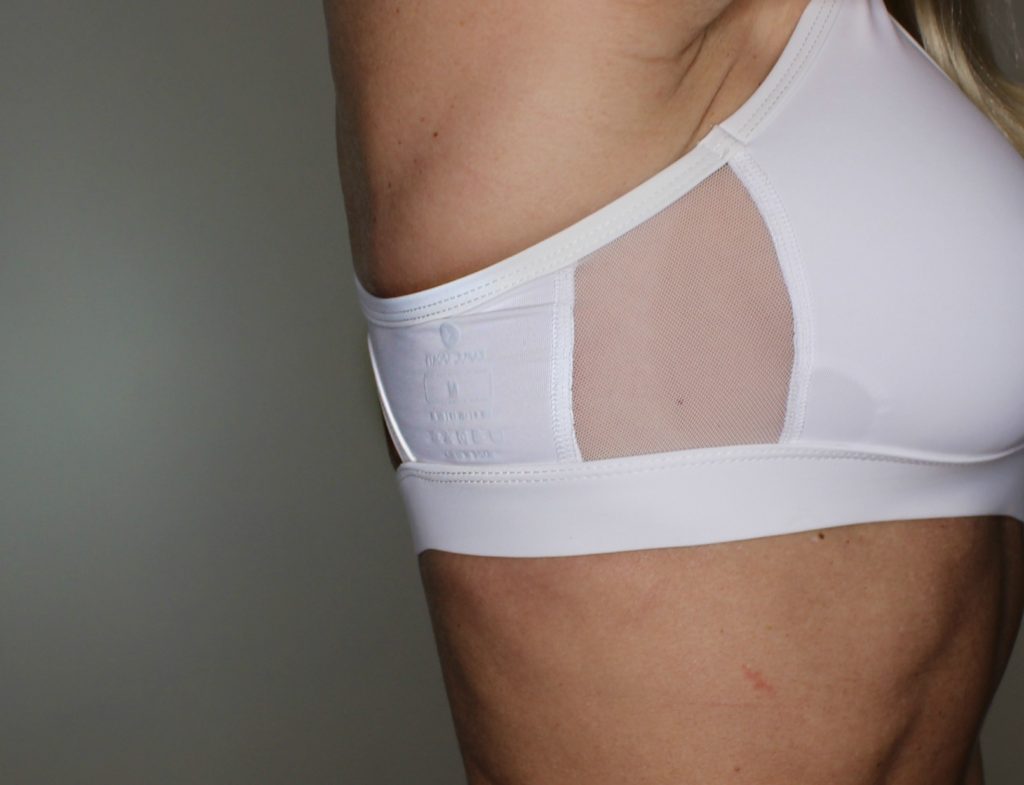 I was asked to send photos of the "problem" and told that they would review the request. (I thought this was a lot of work and and odd request when making a return.)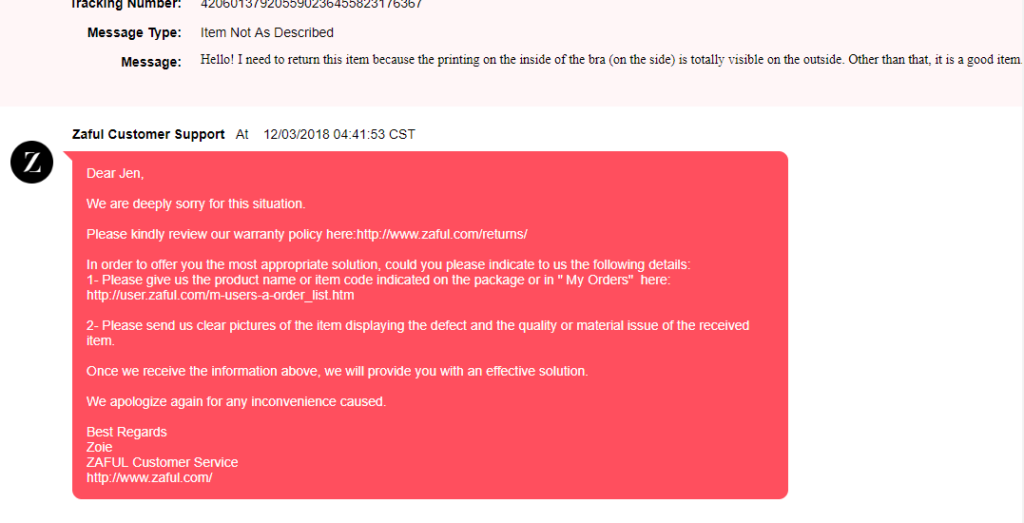 I did not receive an answer after two weeks so I filed another refund request and went through the same process of sending the photo again. This time I was told via email that that they were not giving me a return and to refer to their policies with further questions. You can see below that Zaful only honors returns if they send the wrong item or size and even then, the customer pays shipping charges for the return and for the new item. Their policy states that if you simply do not like the item, you can report it to them. (If they do what they did to me and simply say "NO" to my return then you are out of luck.) If they do accept your return, their policy also says that you will only be given a partial refund of the total cost of the item.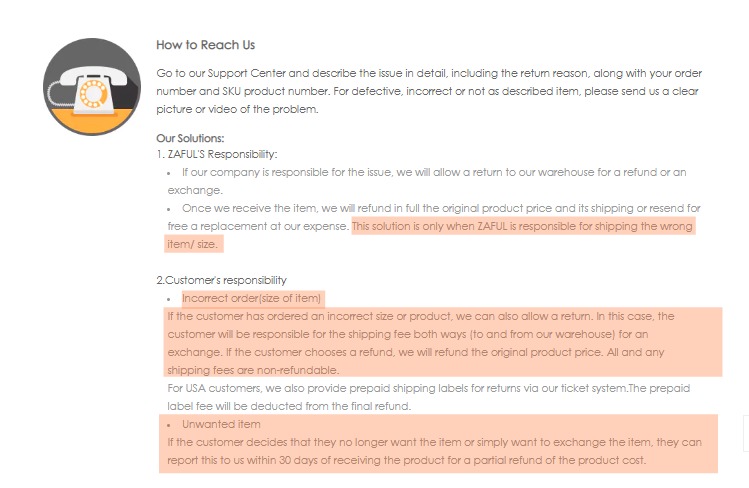 When I wore the grey pants two days ago and they began to run like pantyhose from the holes in them, I was really upset that I had ordered on this site and been taken advantage of. I was also horrified that I had recommended this site to others! So, I am writing this post to let you know that I am retracting my recommendation of Zaful and will no longer be working as an affiliate for them. In my opinion, the return policies and process is not worth purchasing from this site.
I really like the navy gym outfit so far and I do love the sweater and still stand by that purchase, but the grey pants are terrible quality for sure. I will not waste money taking chances on Zaful being unable to return items or having it be such a troublesome process.
NOTE: I am not going to try again to return the faulty/damaged/poorly made grey leggings because it clearly states in their policy that the item has to have all the tags, the original packaging and be unworn… but I took the tags off to wear them! So if an item is faulty the first time you wear it, you are out of luck like me.