We traveled to Wisconsin for a basketball tournament that my son was playing in. The drive was only an hour and a half but one night we had a 7:30 game with an early morning game the next day. This made us decide to skip the drive and get a hotel. My husband was booking online and saw that many of the hotels near the area we wanted were booked. Then a room became available at Hyatt Place in Milwaukee West.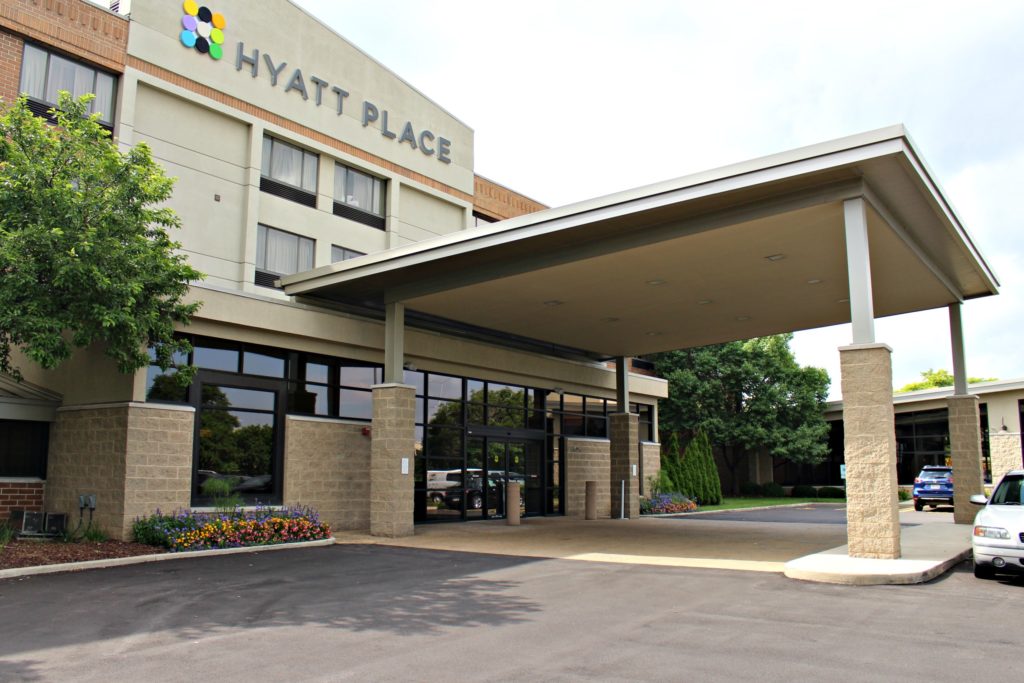 When we arrived, we found a teammate in the lobby so we were excited that it had worked out that we were in the same place. Then we learned that this was the hotel where our entire basketball club was staying! (We had not known any of this info because my son was asked to play up at the last minute to fill in for an injured player.) Turns out we were very lucky and we loved the hotel.
The artwork and decor at the Hyatt Place was modern looking and colorful. In our room we had a king bed as well as a king size pull out sofa bed that my son said was very comfortable. The room was big and well laid out. We used the mini fridge for our waters, root beer and leftovers from dinner. My son said that the shower water was "the perfect pressure" and there was lots of warm water to go around. We hung out together before bed and watched the summer basketball games on TV then rested for the next early morning tournament.

There were many people working in the lobby areas. There was a row of tables and chairs along one wall in the lobby where people could work or eat. There was even this little enclave where you could sit and watch television and enjoy something from the generous menu of the cafe.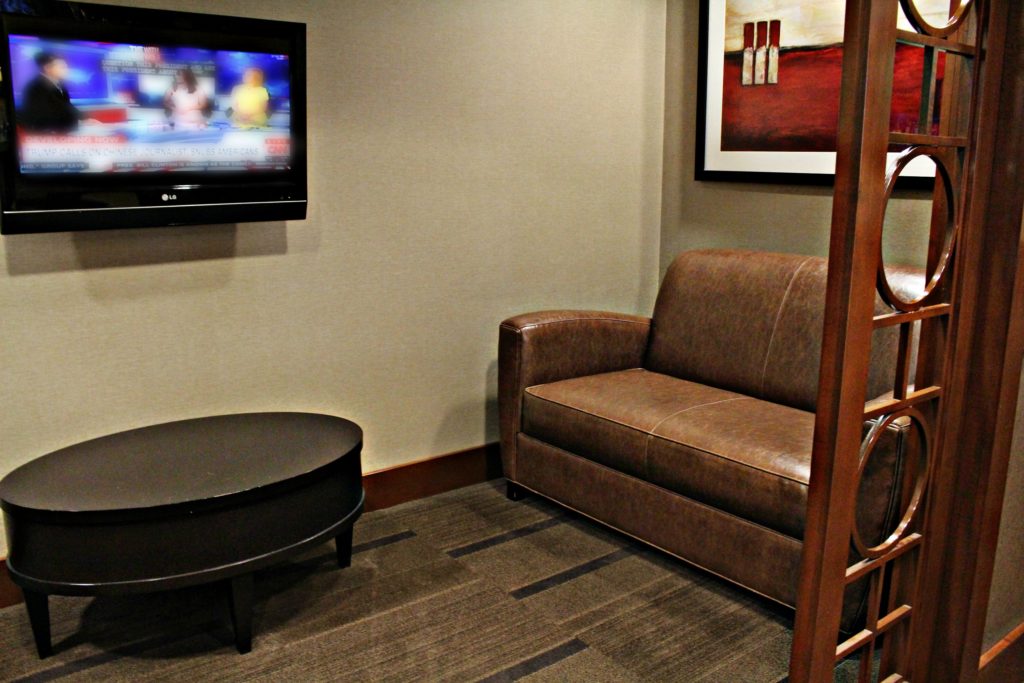 We had a workstation in our room which was so nice. Check out the panel for every plug imaginable! (Some of the kids brought their video game consoles so keep that in mind as well.)
We did not go to the bar that night because we were tired, but I heard that it was fun. Speaking of the bar, the state of Wisconsin stops selling alcohol at 9 pm. The cash registers and lights  literally turn off in the liquor sections of grocery stores. But the bars stay open until midnight.

*The photos above of the bar and lobby are from the hotel website.
They have an indoor pool and a fitness center with weights and treadmills. There are two meeting rooms for conferences and events. They offer a complimentary breakfast buffet with each day featuring a different themed skillet bar. My son had a Mexican themed skillet with eggs, potatoes and salsa. I enjoyed a breakfast of granola, fresh berries and almond milk. For coffee they serve Seattle's Best or you can purchase Starbuck's in the lobby.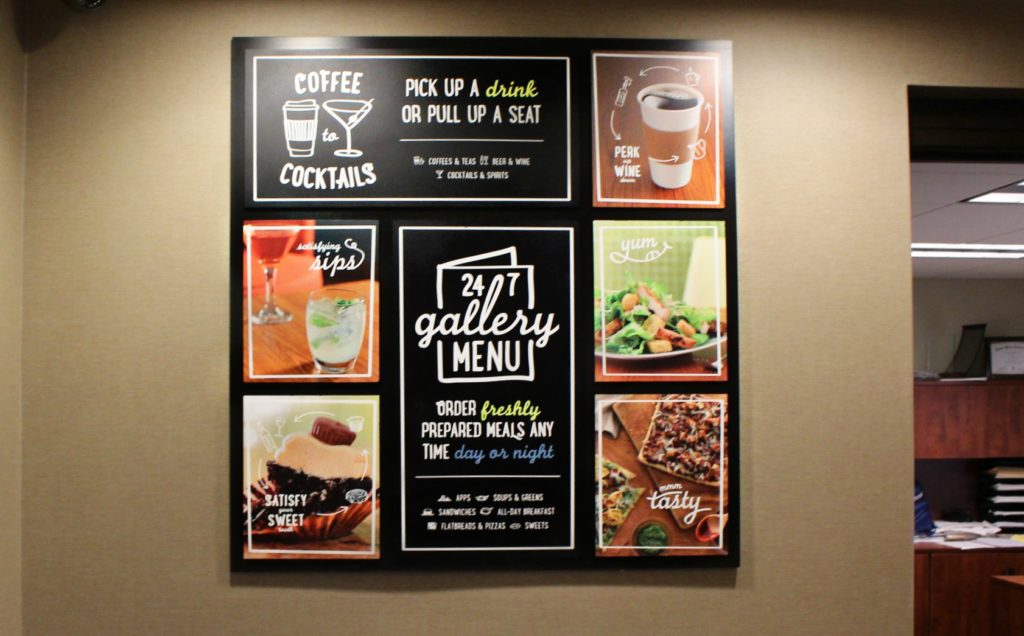 The Hyatt Place Milwaukee West was close to the highways, shopping and food. We had a fun stay and we think that when you are in Milwaukee you will love it too.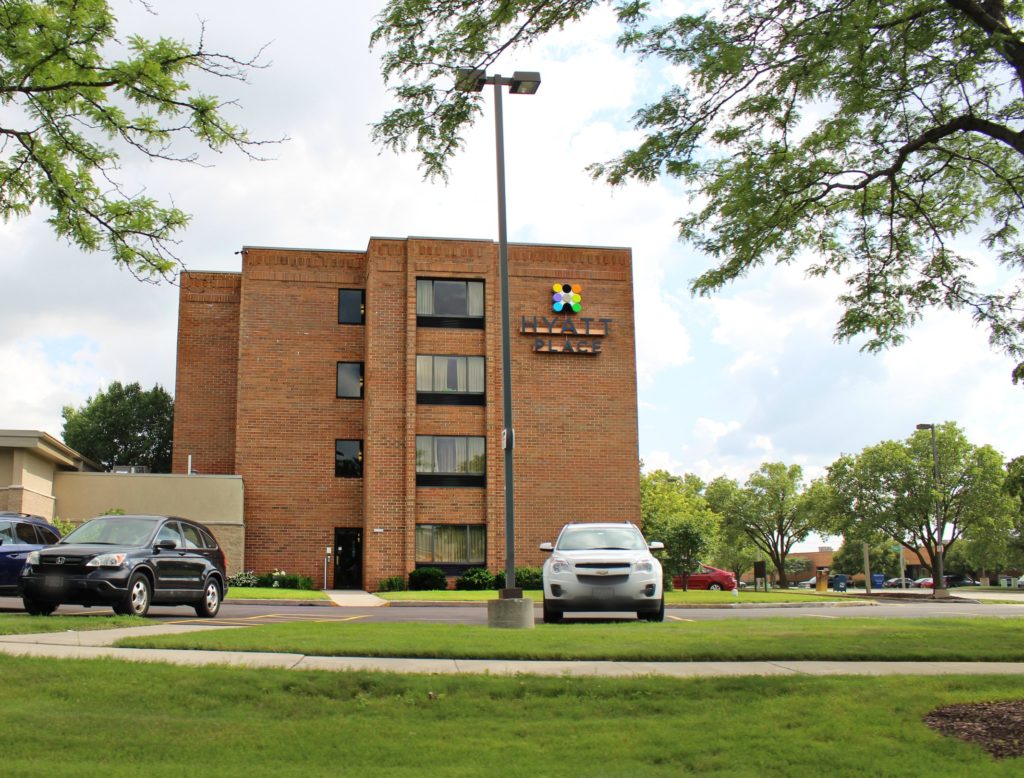 11777 West Silver Spring Dr.
Milwaukee, WI 53225
Reservations: 1-800-881-1523
Pin this to Travel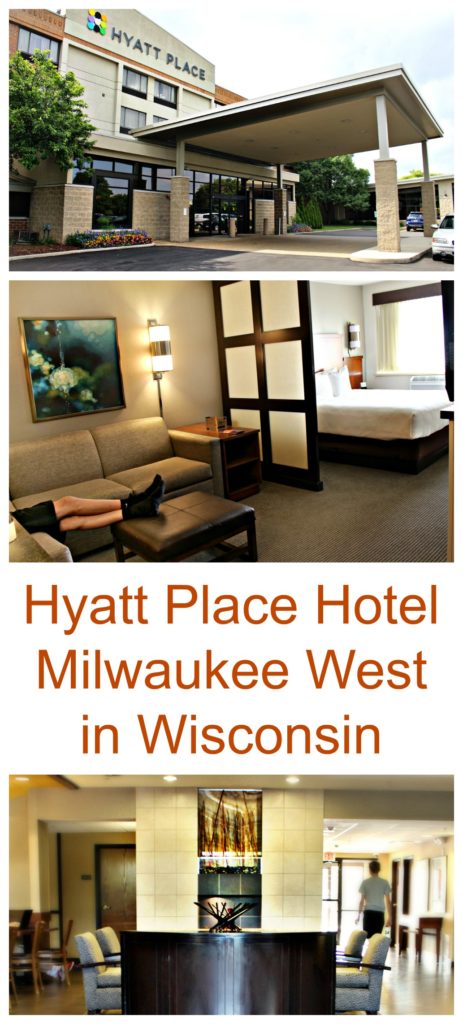 More Travel Posts: