*This is not a post but does contain affiliate links. Opinions belong to jenny at dapperhouse. Content is located on Pinterest (search sports cakes) and belongs to the original creators.
Our family has a lot of sports on a lot of the time. Truthfully, it is almost all sports all the time in our home. My husband and boys play sports and follow their professional sports religiously. Once in while when we get to share the television, we watch educational shows and cooking shows. Some of our favorites are the "wars" where bakers and chefs compete against each other in trying to make the best of the best for whatever theme it is at the time. It inspired me to want to get great at making incredible cakes that not only taste great, but that look outstanding. So far I am still trying and learning but I know that one day I will get to the ability level that I want. Until then I peruse Pinterest for inspiration. Here are some of my finds and top picks for the greatest sports themed cakes on Pinterest.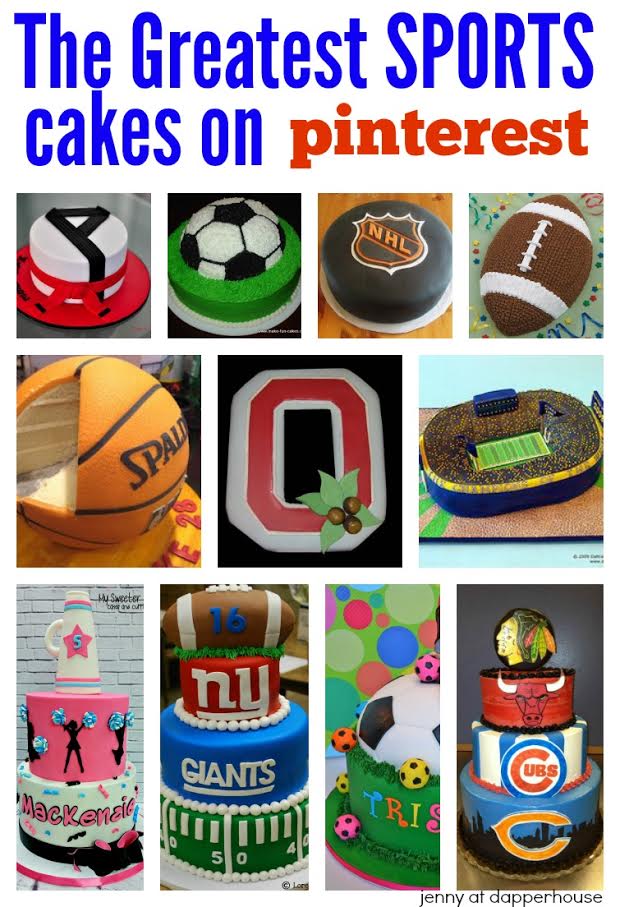 Aren't these cakes astonishing? Truly, fondant and the right tools make these achievable to the craft savvy, unprofessional bakers like myself. Time and patience is also a big factor. I often wish that my children were younger so that I had more opportunities to make cakes for themed parties, but with sports always on and in season, there is always a reason to make a sports themed cake!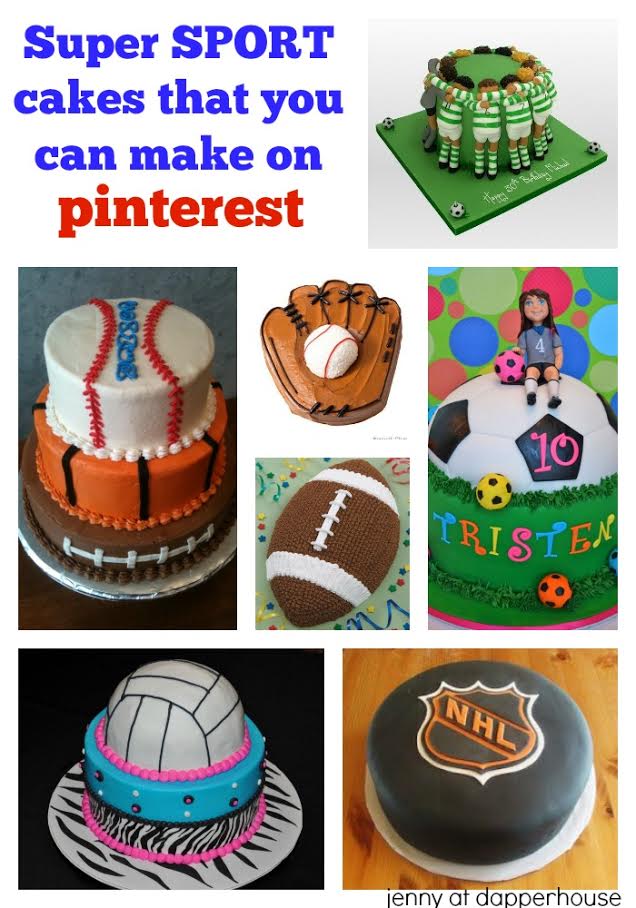 Here are some helpful tricks and tools you will need to get started making some unbelievable cakes. . .get everything delivered to your door and start creating!

Baking with the Cake Boss: 100 of Buddy's Best Recipes and Decorating Secrets

Wilton Primary Colors Fondant, Multi Pack

40-Piece Fondant Alphabet Number Cutouts

Autek 4 Sets (11pcs) Sugarcraft Icing Cake Smoother Fondant Cutter Embosser Rolling Pin Modeling Tool Kit Set

Marrywindix 21 Sets (68pcs)cake Decration Tool Set By Catalina Fondant Cake Cutter Mold Sugarcraft Icing Decorating Flower Modelling Tools

Soft Gel Paste Food Color 12 Pack Kit

Satin Ice Vanilla Fondant White 2 lb

Decorate Cakes, Cupcakes, and Cookies with Kids: Techniques, Projects, and Party Plans for Teaching Kids, Teens, and Tots


Here is a link to sports cake pans

Have you ever decorated a themed cake?