*This is not a sponsored post. All opinions belong to jenny at dapperhouse.
My family loves when I bake, especially my famous cinnamon rolls! I got this recipe and tradition from my mom. I like to bake them because  it represents family and makes me feel nostalgic. Making cinnamon rolls is a really long process, but totally worth the appreciation of everyone who enjoys them. While my mom used an original Betty Crocker Recipe, I have modified it to be more healthy so I can eat twice as many without the guilt. (Just joking) Here is how to make this recipe a little healthier for your family. . .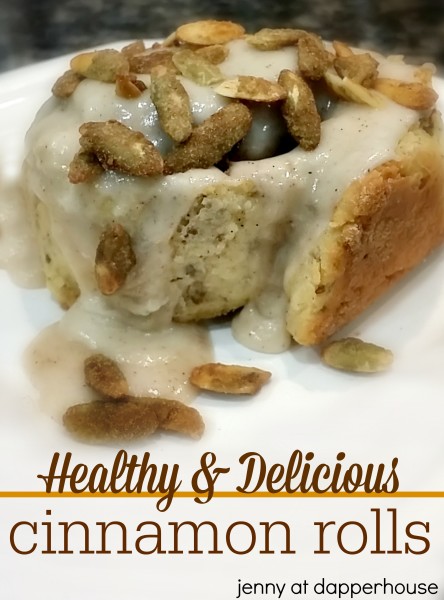 What you will need:
4 cups whole wheat flour
2 cups almond meal powder
2 cup ground flaxseed meal
2 packages of dry yeast
2 cups milk (organic)
2/3 cup granulated sugar
2/3 cup butter (or margarine)
1 tsp salt
4 eggs (or egg substitute)
1/2 cup melted butter or margarine
1/2 cup granulated sugar
3/4 cup brown sugar
1/4 cup (or more to taste) ground cinnamon
Any extras that you might want in your rolls such as raisins, nuts or seeds. (I used spiced/candied pumpkin seeds)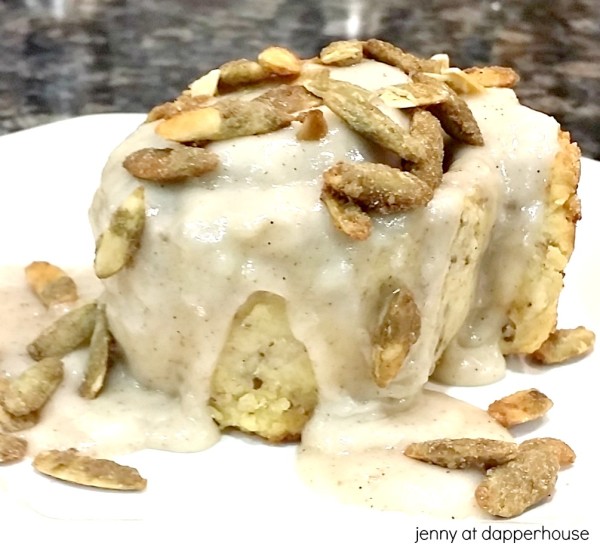 In a very large mixing bowl combine together and set aside:
2 cups flour
1 cup almond meal
1 cup Flaxseed meal
2 pkg yeast
In a large saucepan heat and stir until butter almost melts:
2 cups of milk
2/3 of granulated sugar
2/3 cups butter
and 1 tsp salt
Pour the liquid into the dry mix.  Add the eggs.  Mix well.
Slowly work in the almond meal and flax seed.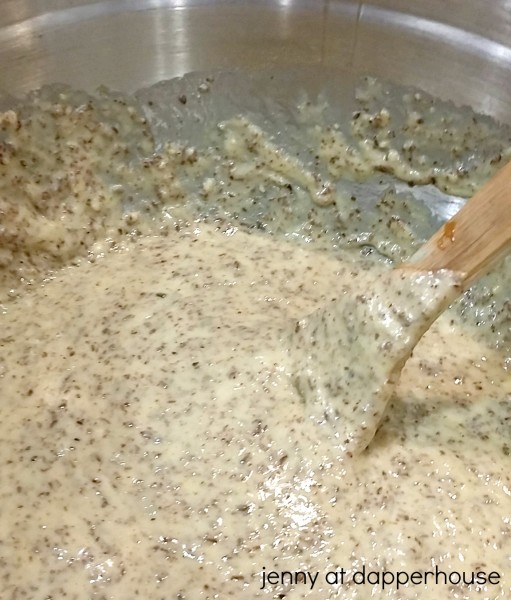 While kneading and mixing, add the rest of the wheat flour until the dough is smooth and elastic. Do not use too much flour. Knead the dough inside the bowl for about 5 minutes. Cover the dough and set aside in a warm place covered in a dry dish towel to rise 1 hour.
Punch the dough down and turn out onto a floured surface.
Roll the dough out flat into a rectangle shape approx. 1/4 – 1/2 inch thick.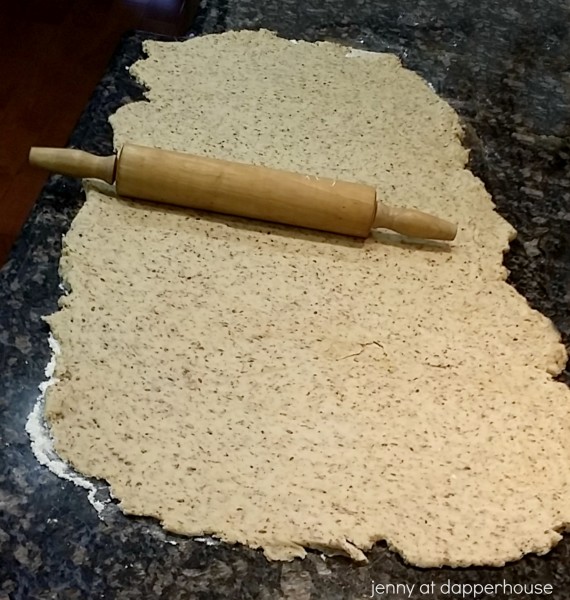 Brush the melted butter onto the entire area of the dough.
Sprinkle the dough with both the sugars and any extras like nuts and raisins.
Start at one of the longer ends and roll dough to the other end.
Cut the roll into slices that are about 2 inches thick.
Put the rolls into greased baking pans about 2 inches apart.
Cover with the towel, set in a warm place, and let rise for 30 minutes.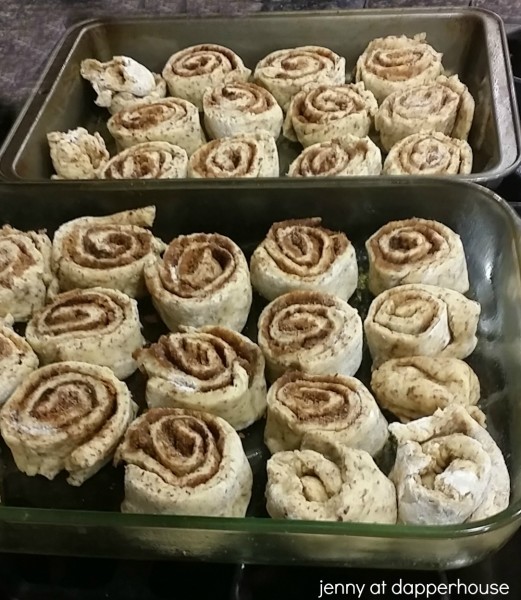 Heat oven to 375 degrees.
Bake for 20 – 25 minutes until rolls are golden brown and middles spring back when touched.
Serve warm, smothered in your favorite frosting!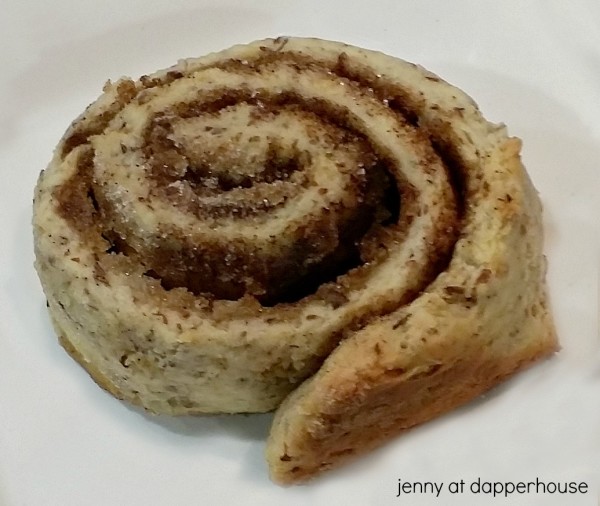 TIP: Add something special on top of the cinnamon rolls such as powdered cinnamon, dried cranberries, shaved chocolate or nuts. In the spirit of the fall season I used candied pumpkin seeds.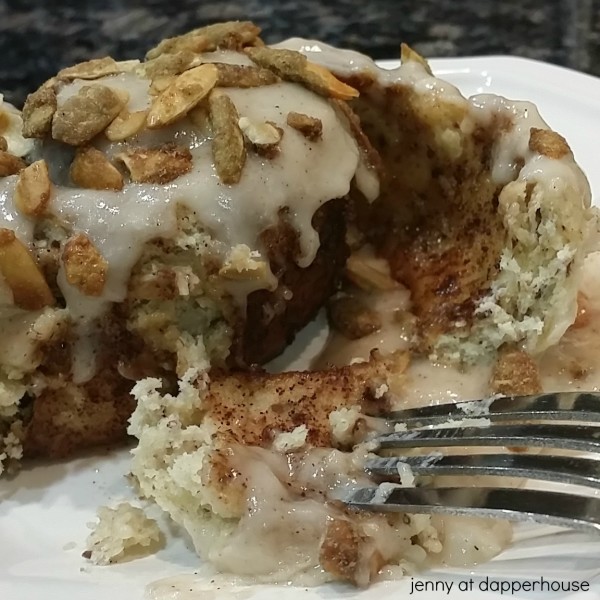 What special ingredient do you like to add to your cinnamon rolls?