THE COLLECTION: Where Art Meets Fashion
Fashion Outlets of Chicago is an award-winning 530,000 square-foot, two-level indoor shopping center that is home to more than 130 designer outlets, an impressive contemporary art collection and high-end amenities. The one-of-a-kind upscale outlet property that redefines and elevates the outlet shopping experience. The art includes annual commissions; rotating mobile exhibitions featuring the work of local artists; interactive art installations; student collaborations; and a series of special art-focused events for shoppers and art enthusiasts to enjoy year-round. Fashion Outlets of Chicago is a contemporary merge of art and fashion providing shoppers with a cultural experience.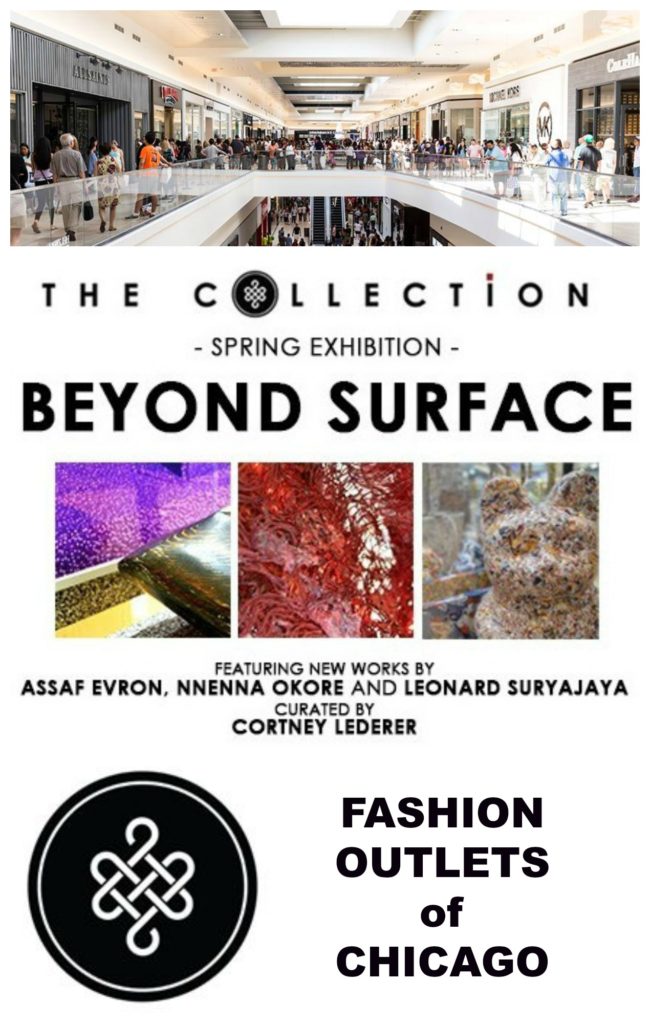 "THE COLLECTION" at Fashion Outlets of Chicago launched in November 2016. Here are some of their permanent exhibits: 
*Photo credits go to Clayton Hauck for FOC/Primary
Kenton Parker – "Out of Line"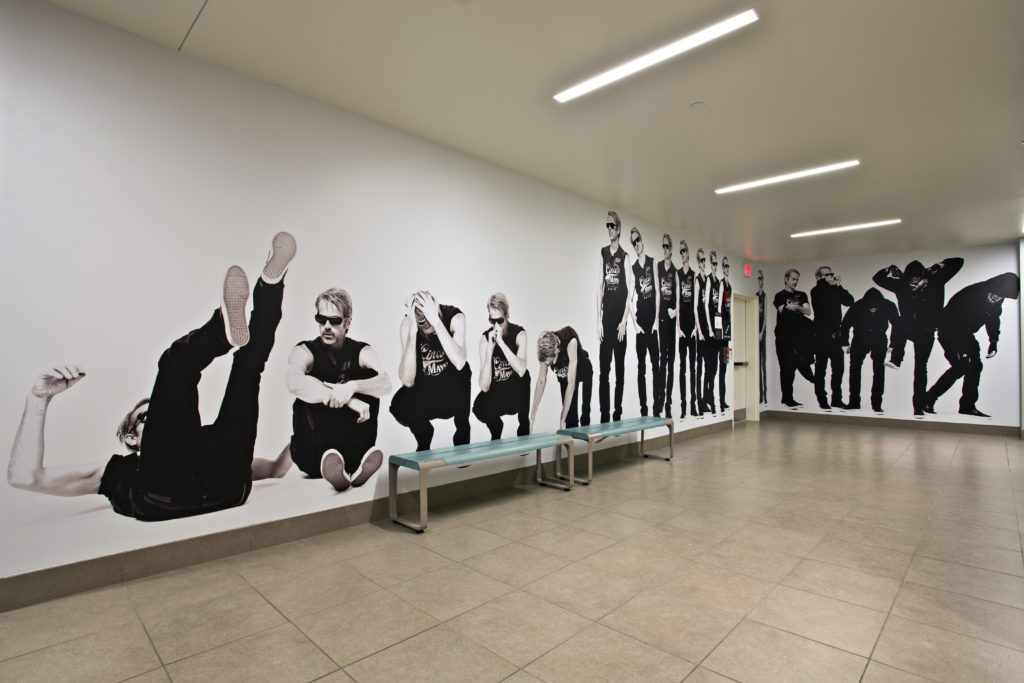 Jim Drain – "Rakes and Snakes"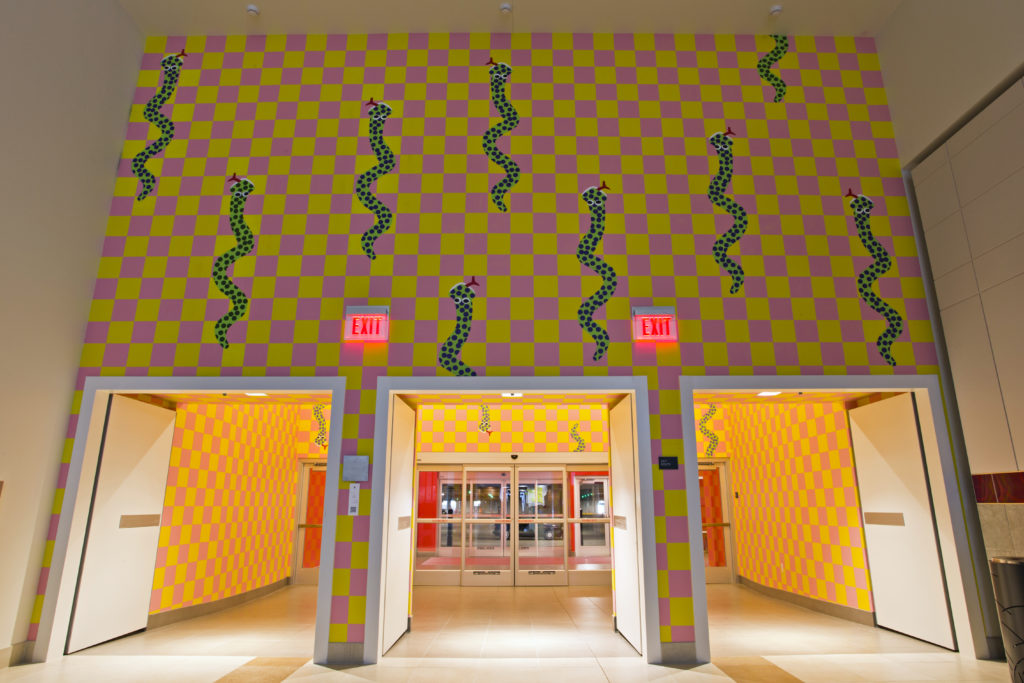 Jen Stark – "Wormhole"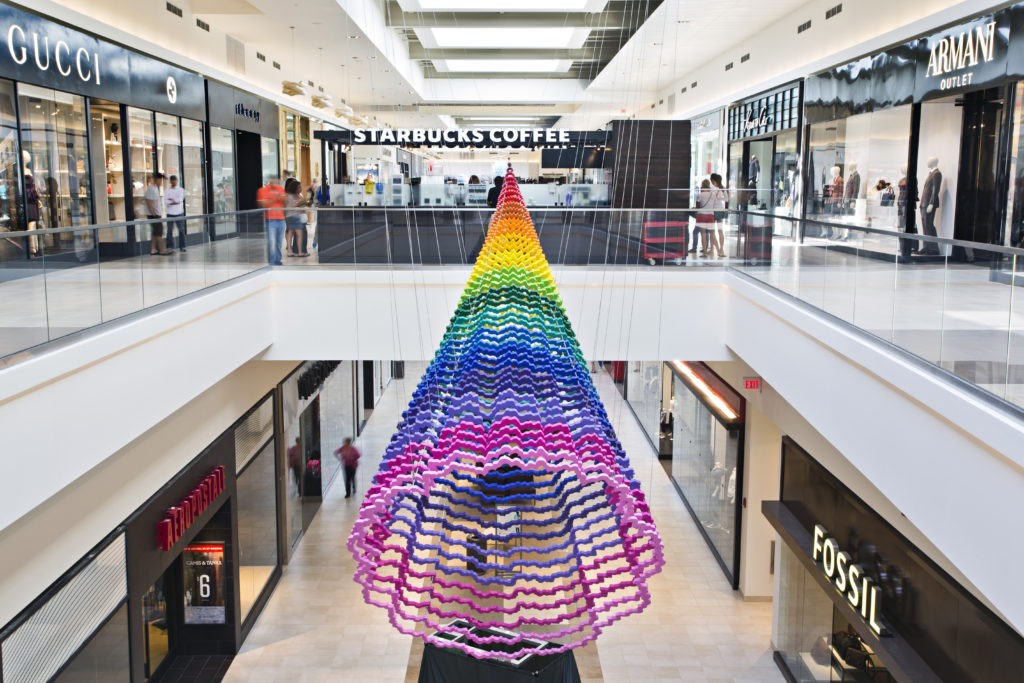 Daniel Arsham – "Big Drip"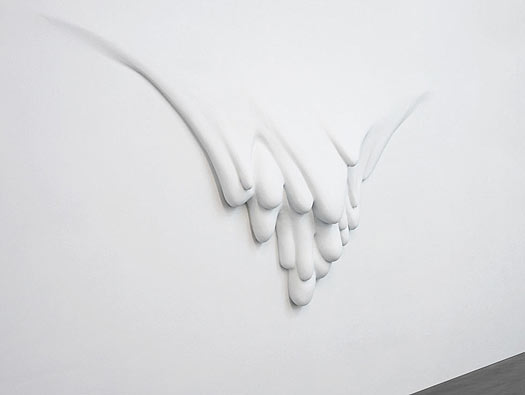 Cody Hudson – "I'm Still Here"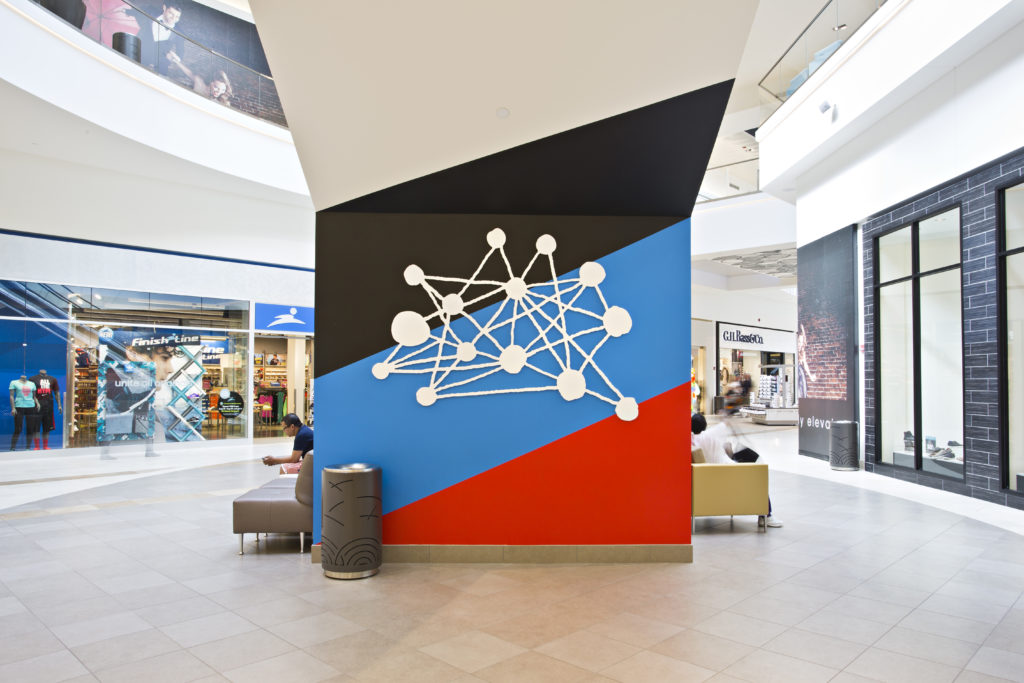 Carlos Rolon – "A Grand Love Story"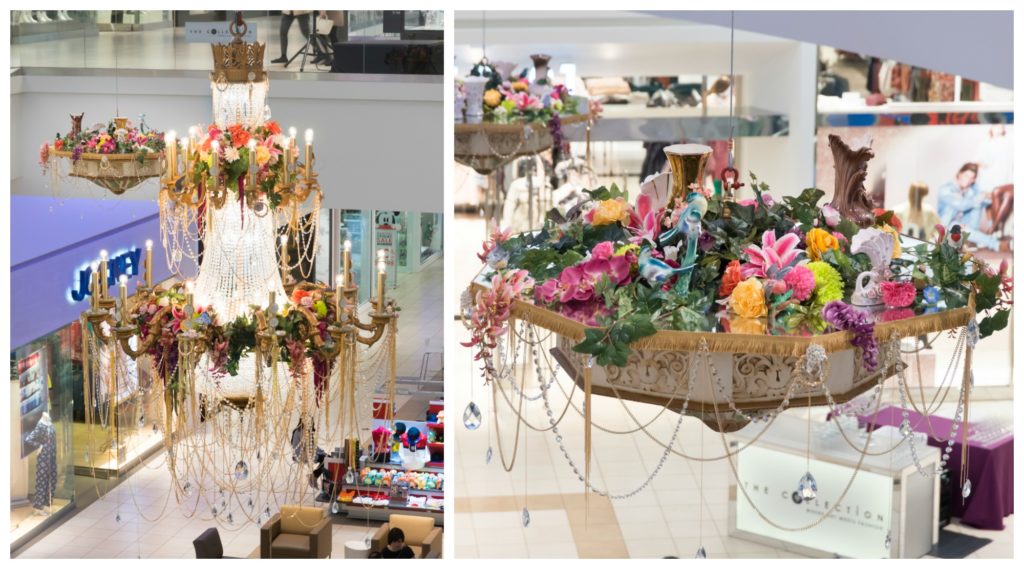 Bhakti Baxter – "Circle Spiral (Relax Your Gaze)"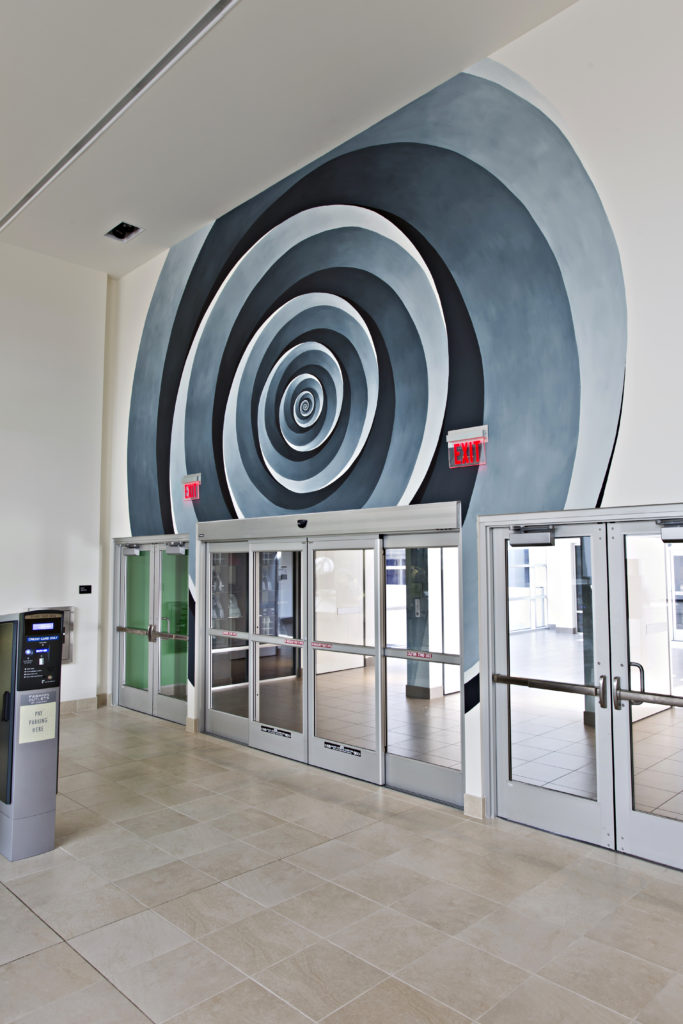 Bert Rodriguez – "Never Forget Where"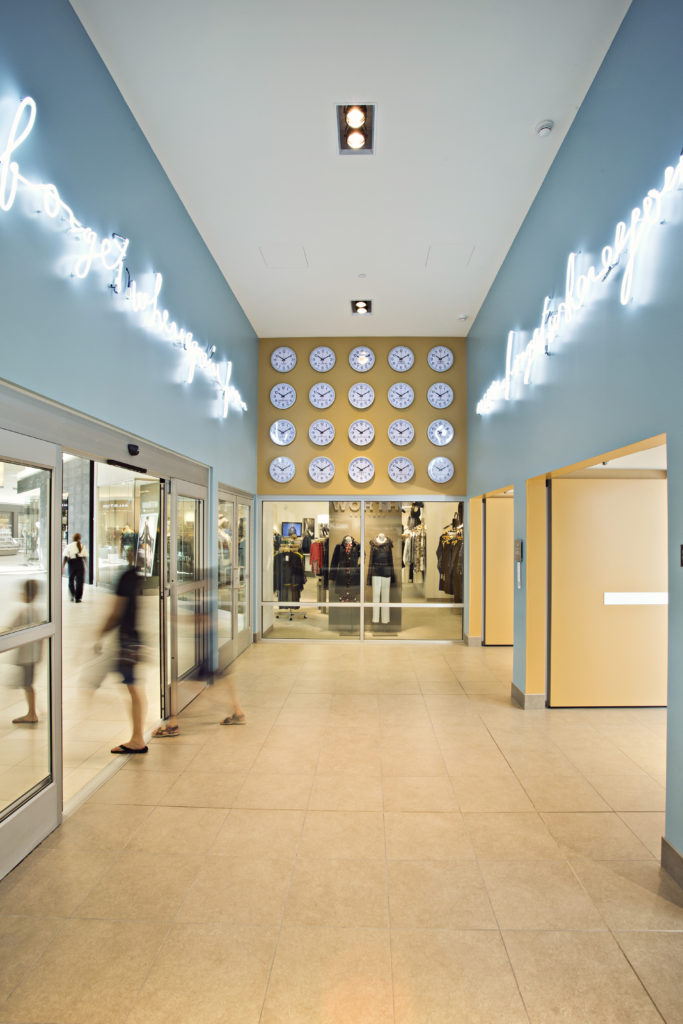 Alvoro Ilizarbe – "Landscape Study"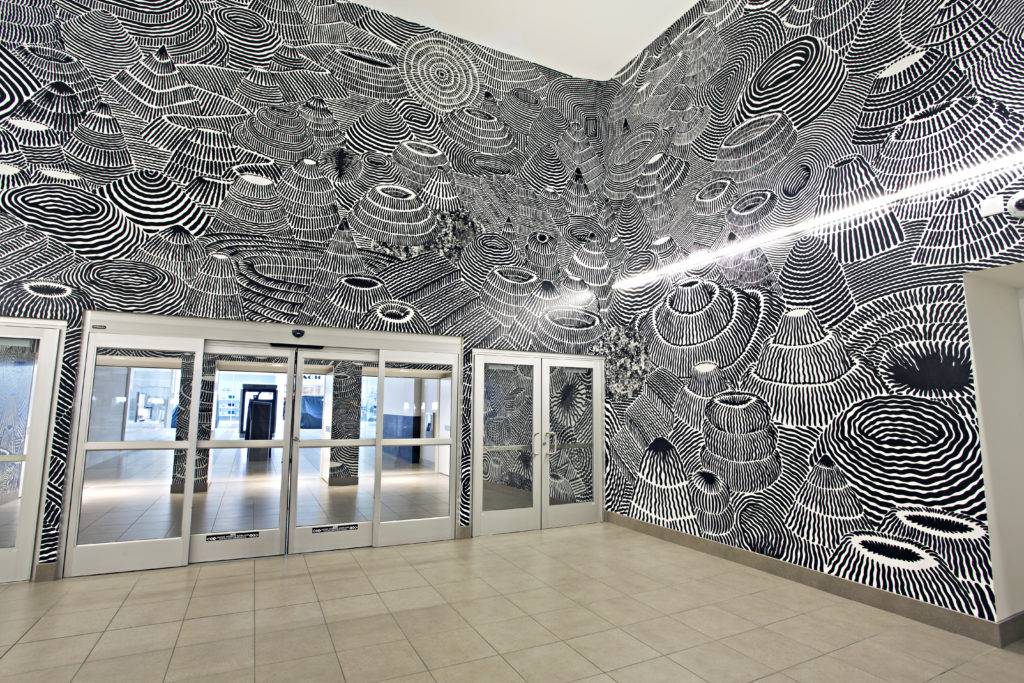 The New Temporary Exhibit for Spring runs from April 6th through June 8th. It is titled "Beyond Surface" and features three pieces that you will want to see in person. See the photos below for the artist's work.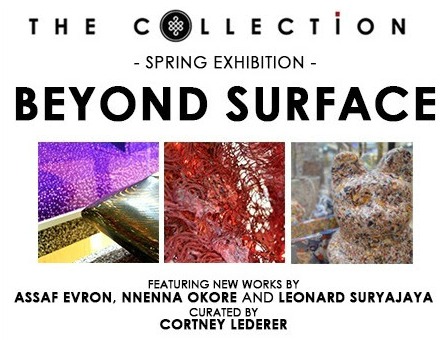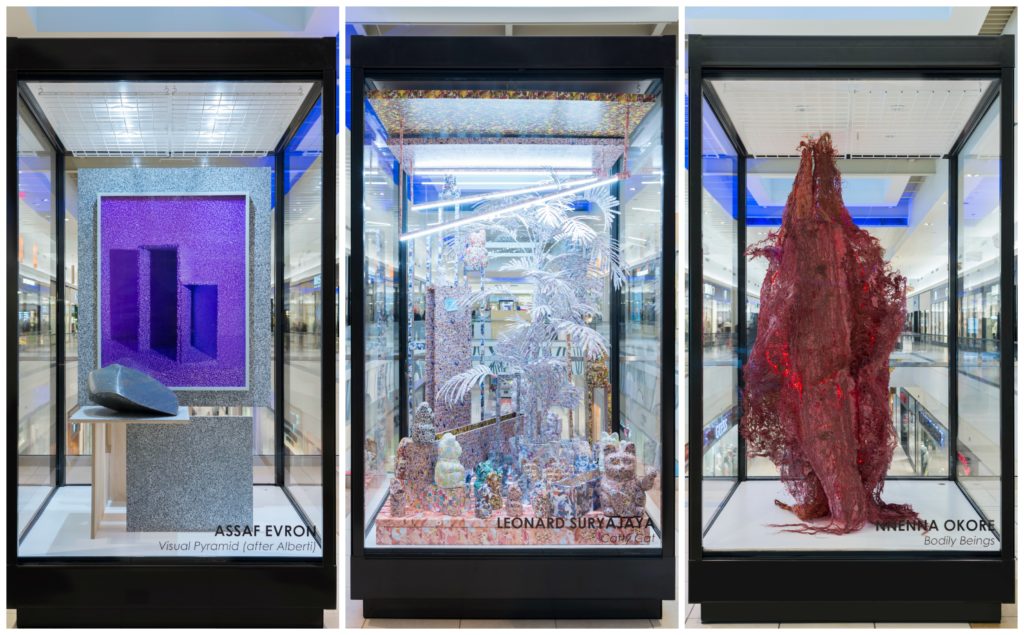 Assaf Evron – "Visual Pyramid"
Assaf Evron's work investigates the nature of vision. By applying photographic thinking to a variety of two and three-dimensional objects, Evron explores the ways in which vision reflects and informs perception.
In "Visual Pyramid (after Alberti)," Evron pays homage to the renaissance thinker and architect Leon Batista Alberti, his articulation of linear perspective and its influence on contemporary popular culture. This installation consists of an infrared, monochromatic, archival inkjet prints framed and mounted on granite-like panels and organic sculptural objects. While Evron closely relies on technology to create this installation, the viewer may detect that several of the objects have been carefully painted and manipulated. Juxtaposed to these carefully handcrafted objects, Evron's photographic images were created using the X-Box Kinect, the popular video-gaming device. This device projects infrared beams of light into architecture to render space and objects. Evron captures the effects of these projections, invisible to the naked eye, with an infrared camera. The outcome is a radiant purple surface and the flattening of objects and space into the patterning of the projection. Evron invites viewers to question their own perception of reality by engaging with the multiple patterns presented in his installation.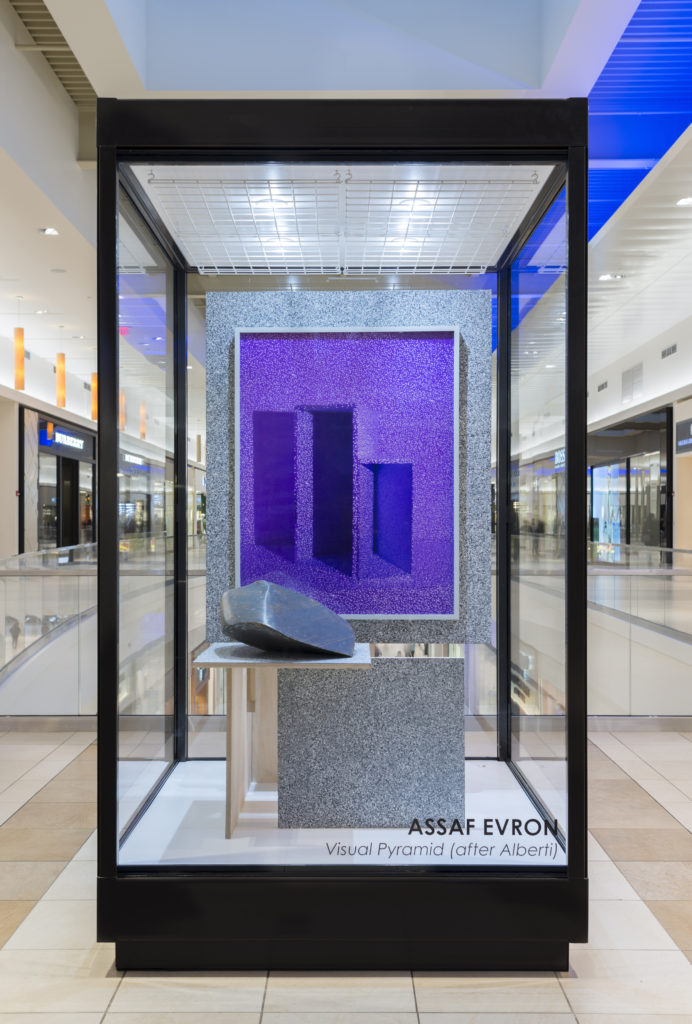 Leonard Suryajaya – "Catty Cat"
Leonard Suryajaya's work explores the intricate and complicated layers of selfhood within the context of cultural background, personal relationships and personal displacement. Deeply and directly influenced by the cultural milieu of inter-ethnic relations in Indonesia, Leonard's work challenges the role we play in our transnational, global world.
In "Catty Cat," an installation specifically created for THE COLLECTION, Leonard relies on humor and play to invite the viewer to actively engage with the work. Lucky cat figurines, traditionally known to bring good luck to store owners and restaurants, appear to knock on the outside of the case as if demanding a favor in return for their ongoing generosity. The peculiarity of the cats, coupled with the abundance of carefully selected patterns, create a sense of both chaos and harmony, deconstructing perspective on balance and meaning.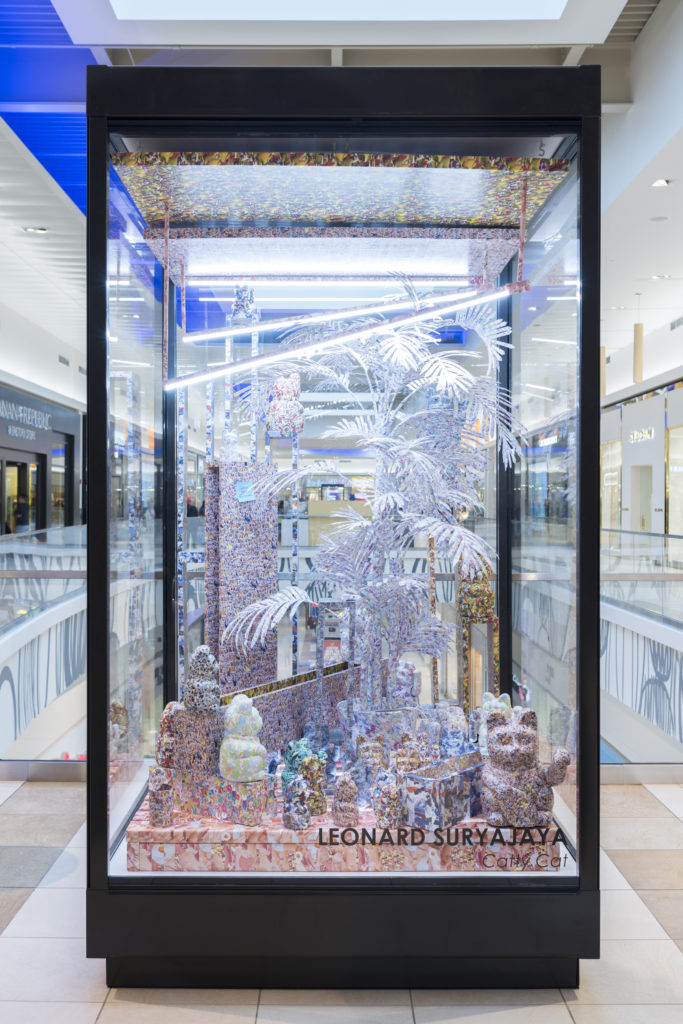 Nnenna Okore – "Bodily Beings"
Nnenna Okore's work explores the world of schisms, earthiness and abstraction. Her processes are adapted or inspired by traditional women's practice, the African environment, third-world economies and recycled waste. Okore's installations employ synthetic, organic and fibrous materials from her surroundings.
In "Bodily Beings," she explores the material burlap due to its reducible and de-constructible properties. The materials of the work dance and cascade delicately through space, bearing traces of vines, roots, veins and shriveled skin.  Biomorphic and ethereal formations reveal alluring entanglements of grace and flow. At its core, Okore's work reflects the transient and innate qualities of life and death. "Bodily Beings" seeks to heighten viewers' perception and appreciation for colors, textures, undulating contours, movements and the mystic occurrences within their ethereal world.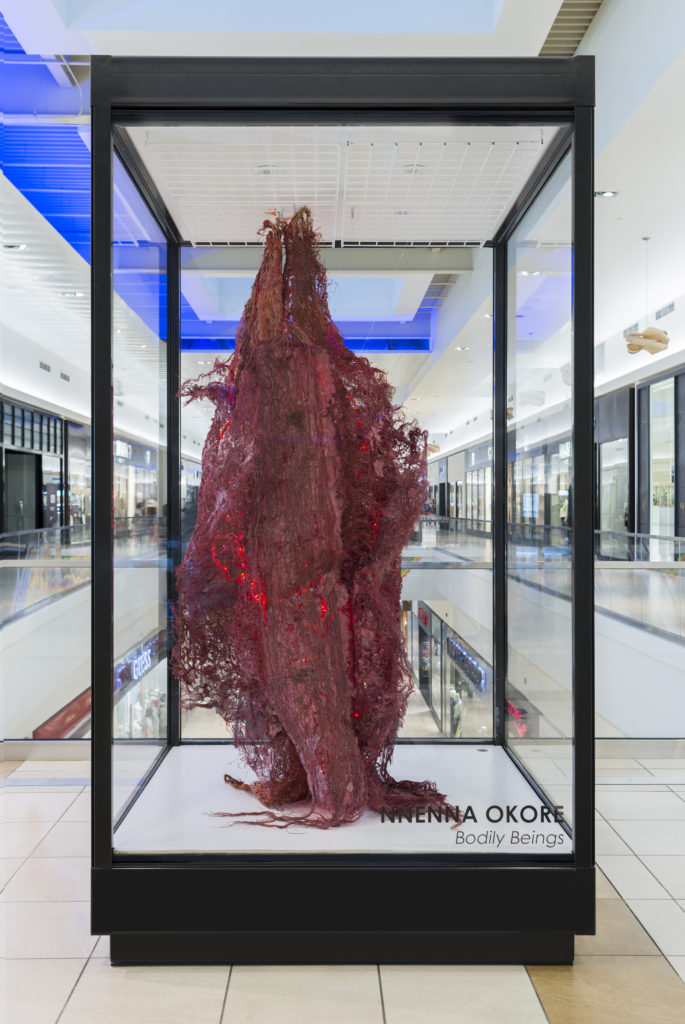 If you want to have an incredible cultural experience with food, fashion and art, visit the Fashion Outlets of Chicago is located in Rosemont –minutes from O'Hare International Airport and easy to get to on Chicagoland's major highways.
5220 Fashion Outlets Way
Rosemont, IL 60018
(847) 928-7500
Learn More at their Website
Facebook – Twitter – Instagram