I love the shadows from Urban Decay because they are so rich and pigmented. You barely touch your brush to the color and you have enough to do your whole eye! There are so many great palettes from Urban Decay but this is the staple that I use most often. It is the NAKED BASICS 2. It has every shade needed to get a natural eye whether your look is "barely there" or "smoky". Here is a tutorial using this palette to get a nice every day look!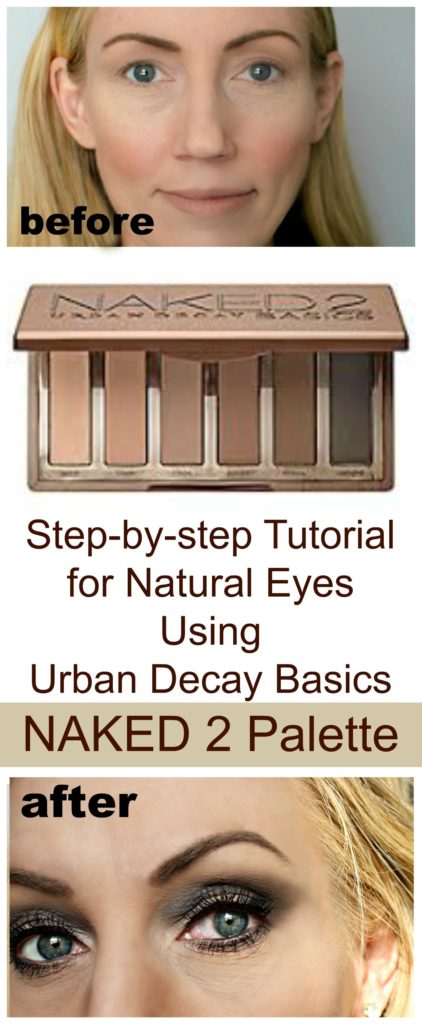 I started with my face done and all I had to do was my eyes. I had a bit of primer and foundation on my eyes ready to go.
I started with the second color from the right called "Faint" and filled my lid from the with color from the crease up so that when I close  my eyes I can see some of the color above the crease. I did not use the color in the inner corner but instead started a little ways in on my upper lid. I left it light around the inner corner of my eye where it should be highlighted.
I then made a line of shadow from the outer corner of the top lid upward and outward. I ended the line in proportion with the outer end of my eyebrow. I then drug the color above the crease outward in a triangle shape to meet the end of the line. I filled that space in with the same "faint" color. I applied more color on the area above the crease and along the line I made from the outer corner. I used less color on the lid itself.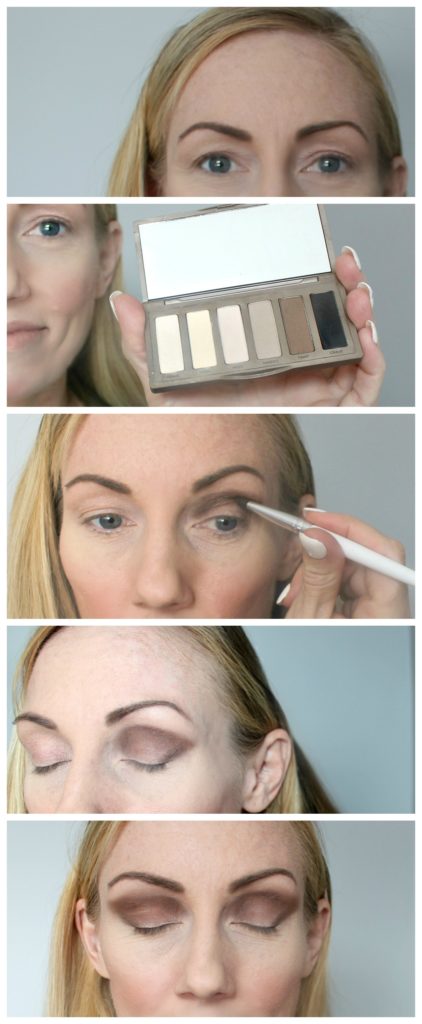 3. Next I switched to a small brush and used the same color "Faint" to draw a line of color under my lashes on the bottom lid stopping so that the inner corner was bare of color.
4. I switched brushes again and used the color "foxy" to gently blend out the lines around the "faint".
5. I used the darkest color"crave" on the inner crease to create a bit more depth. I also added some of this color to the outer eyelid carefully blending it in with the "faint" color that was already there.
6. I then used "venus" to make a light line under the dark one on the bottom corner. I also used "venus" to highlight the inner corner of my eye and under my eyebrows.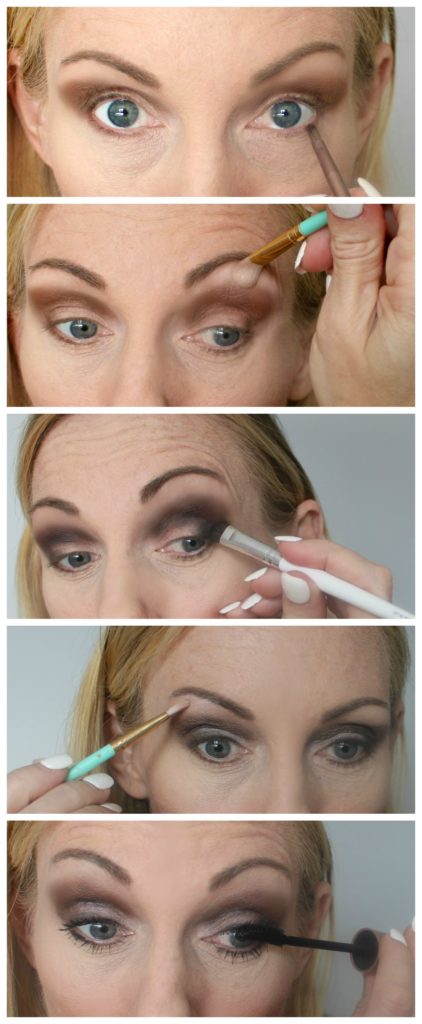 7.  I applied mascara and was finished. You could also add eyeliner if you normally do. I added some to my inner line later when I took the "after" pics.
Here is the finished product using Urban Decay NAKED 2.
I hope you have fun creating this look at home!