One of the best way for people to learn is by doing. Making a 3D project s a great way for children to learn and retain information. Many children have the exciting opportunity to make State Floats in school as part of their social studies and geography curriculum. Children get to use their creativity to show their what they learn in their research. They get to write and draw and color and build and design. . . Here is how to DIY your own 3D geography project.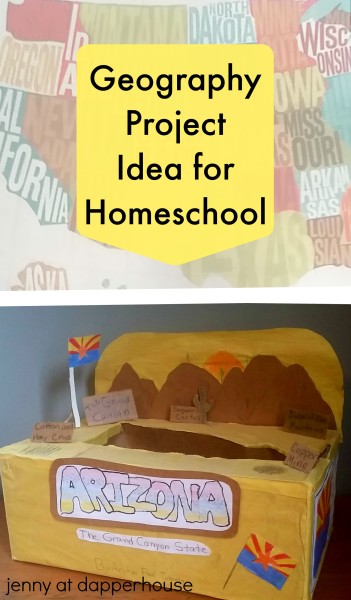 My son chose Arizona because he wanted to learn more about his birthplace. He started his research online and in the library searching for information and facts. Some of the things your child can find are:
capital city
population
famous landmarks
geography
architecture
climate
resources
state bird
wildlife
historical sites
interesting facts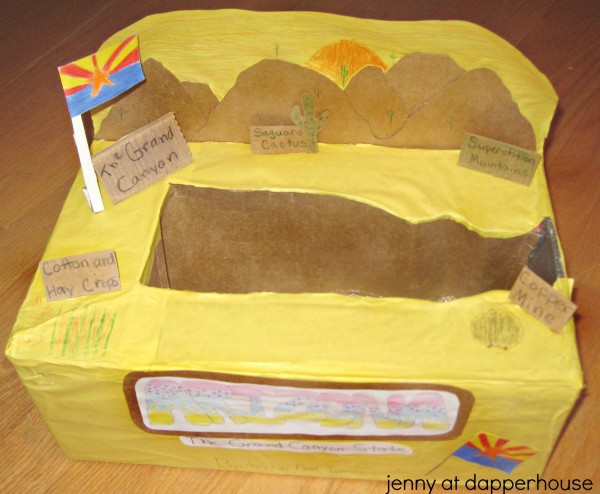 During the research phase, it is time to start designing and planning the 3D portion of the project. My son noted that his state had significant geographic landmarks and resources (mountains, the grand canyon, mining) that he wanted to feature. Once the plans were drawn, he began the construction of his state float.
What you will need:
cardboard
white and colored paper
paint
crayon
colored pencils
markers
ruler
scissors
glue (glue gun)
tape
shoe box
cardboard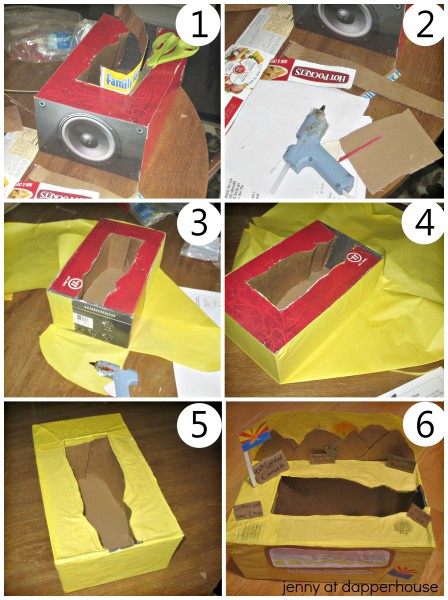 Once he got all his facts compiled, my son began writing and drawing. It is important for your child to measure the box that will eventually be his 3D report so that every component will fit.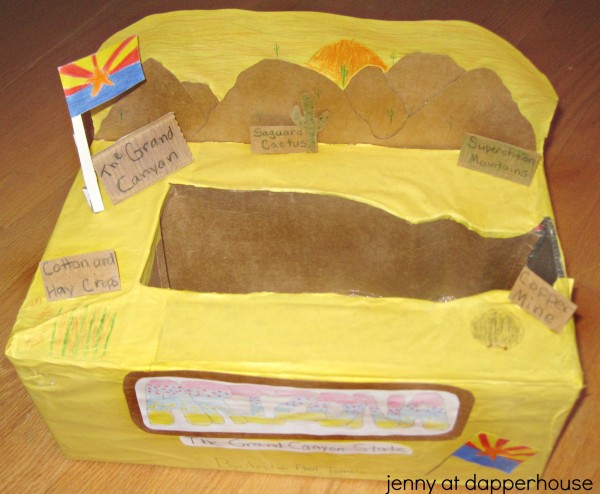 Your child will have many more facts than will fit on the box so creating a Brochure to accompany the 3D project is the best way to include all the important information.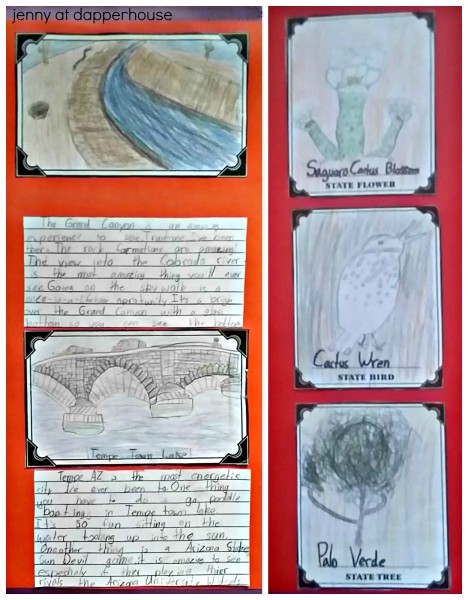 Do you think that this would be a successful way for your child to learn?