This is an easy thing to put on your kid's laptops so that they can access read-a-long St. Patrick's Day themed books. If students finish work before their classmates, have them listen to these books! Need some quiet down time at home.. that's right.
Just add a link box over each book and add their respective links.
OR
Click Here to get the shared Google file.
As a reminder, all links are from YouTube but I converted them to SafeTube so they are shown without ads.
Enjoy!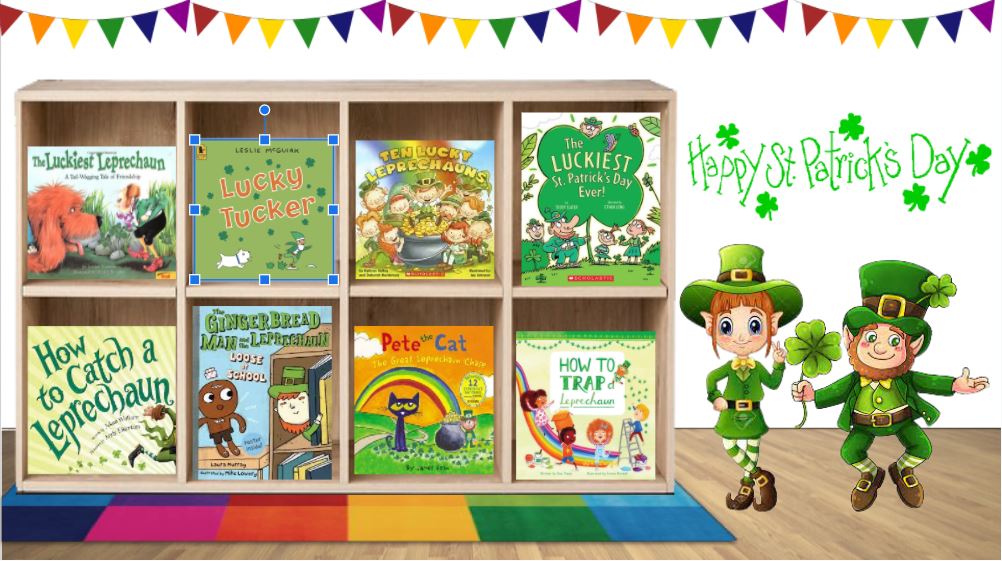 The Luckiest St. Patrick's Day Ever
The Gingerbread Man and the Leprechaun
Pete the Cat and the Great Leprechaun Chase
And everyone's favorite. . .