This shop has been compensated by Collective Bias, INC. and The Coca-Cola Company, all opinions are mine alone. #ServeWithACoke #Schnucks #CollectiveBias
Simple Solution Meals at Schnucks
I am a busy mom. My kids are not young anymore, but I am still as busy as I have always been. Still at home are my college aged and teenage sons. Those two along with long with my husband eat so much food! I am always looking for ways to save money on food so that we have enough money for their other needs. Schnucks is a fantastic grocery store with reasonably low prices, fresh meats and produce and pre-made foods that are as good as any restaurant. They have two deals in particular that my family buys. They are:
The Family Meal comes with 1 Whole Roasted Chicken, 1 Side, plus your choice of either a Coca-Cola™, DASANI® or Gold Peak® Tea.
The Lunch Combo is a very healthy sandwich loaded with protein, plus a side and your choice of 1 – Coca-Cola, DASANI water or Gold Peak Tea.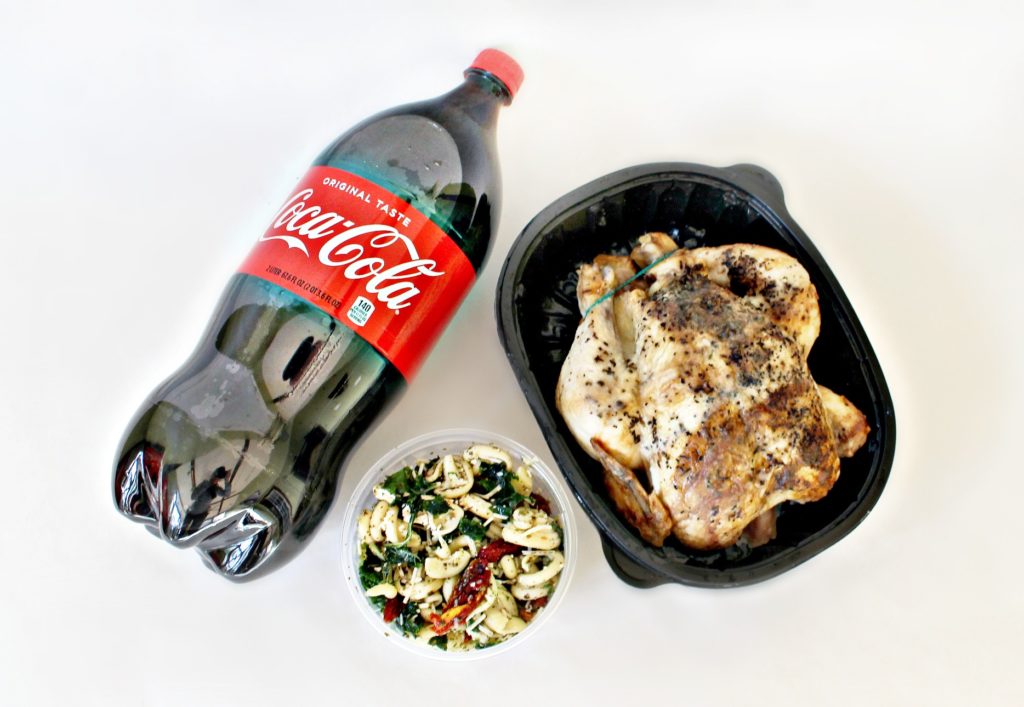 My college age son is very busy with work, school, homework and a social life. We rarely see him because he is always on the go. Like the rest of us, he eats healthy, quality food. He likes the Schnucks lunch combos because he can run in and get a meal that looks and tastes great. It simplifies things for him without having to making a sacrifice and gives him a good value while he is working a job and going to school.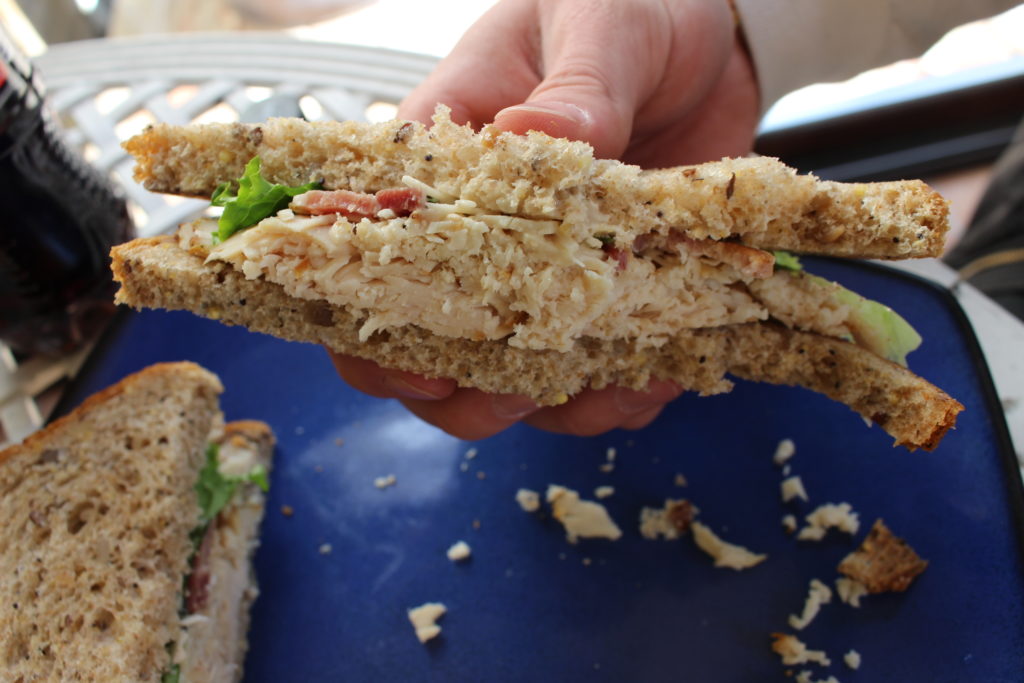 He has to eat healthy while he studies so that he can concentrate on his learning.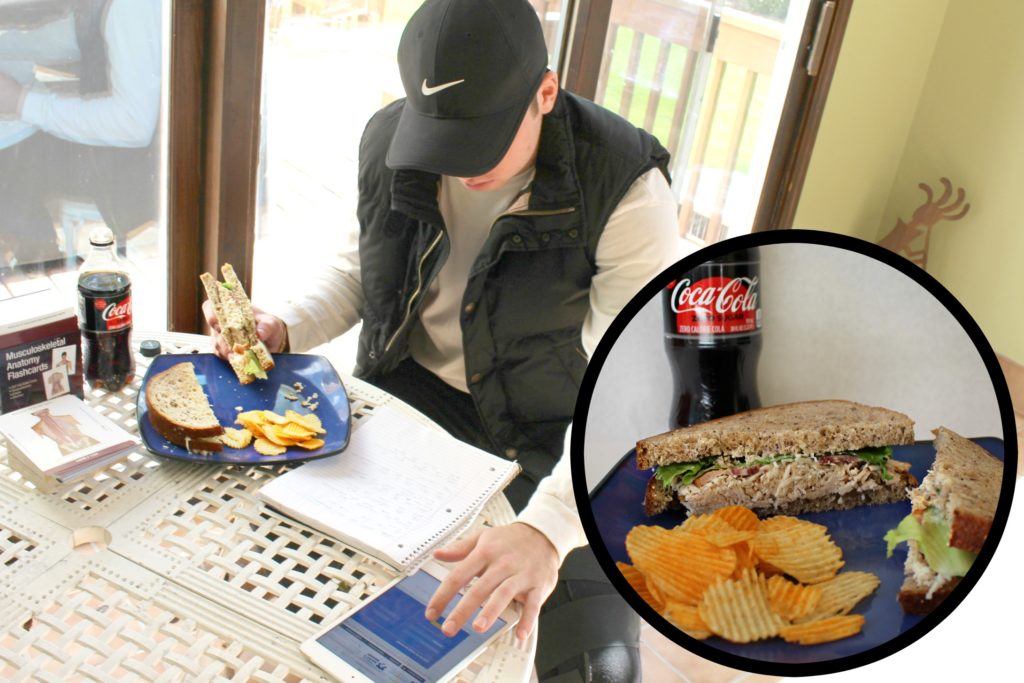 I grab the whole chicken meals with a handmade side dish and either a Coca-Cola, DASANI water or Gold Peak Tea. There are so many great choices for sides in the Deli section that I always get something different.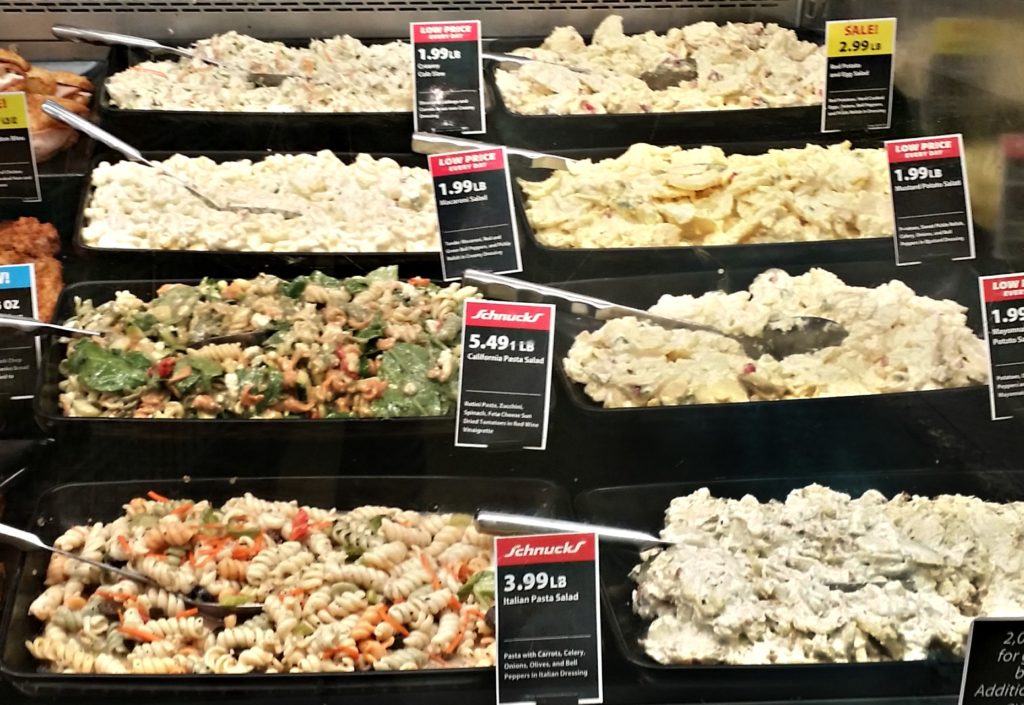 Today I got a side of pasta and kale salad with sundried tomatoes. I will say that this is one of our new favorites!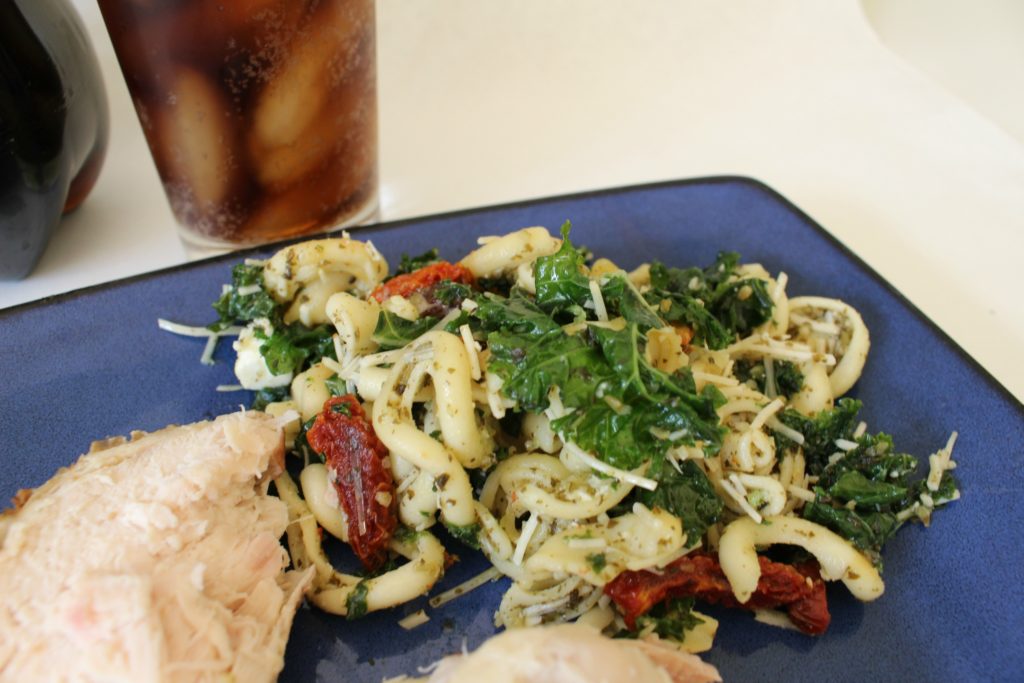 Fresh rotisserie chicken is a huge favorite at my house. It is always cooked and seasoned to perfection at Schnucks. (We can even see it cooking in their hot foods section!) It is so tender and flavorful that the guys never add any thing to it.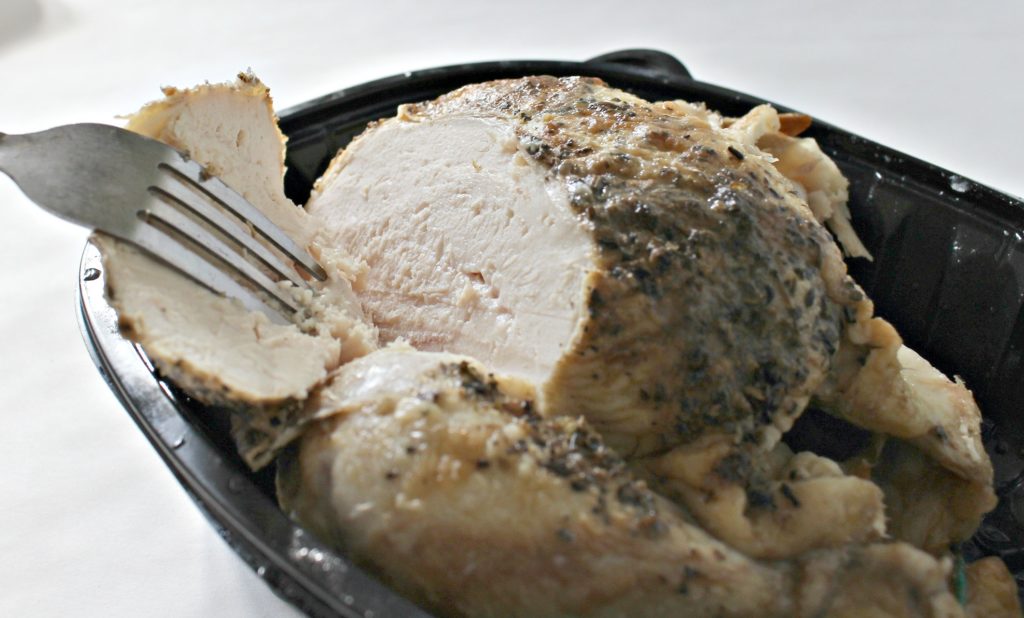 They also prefer the Coca-Cola beverage products that come with this meal deal.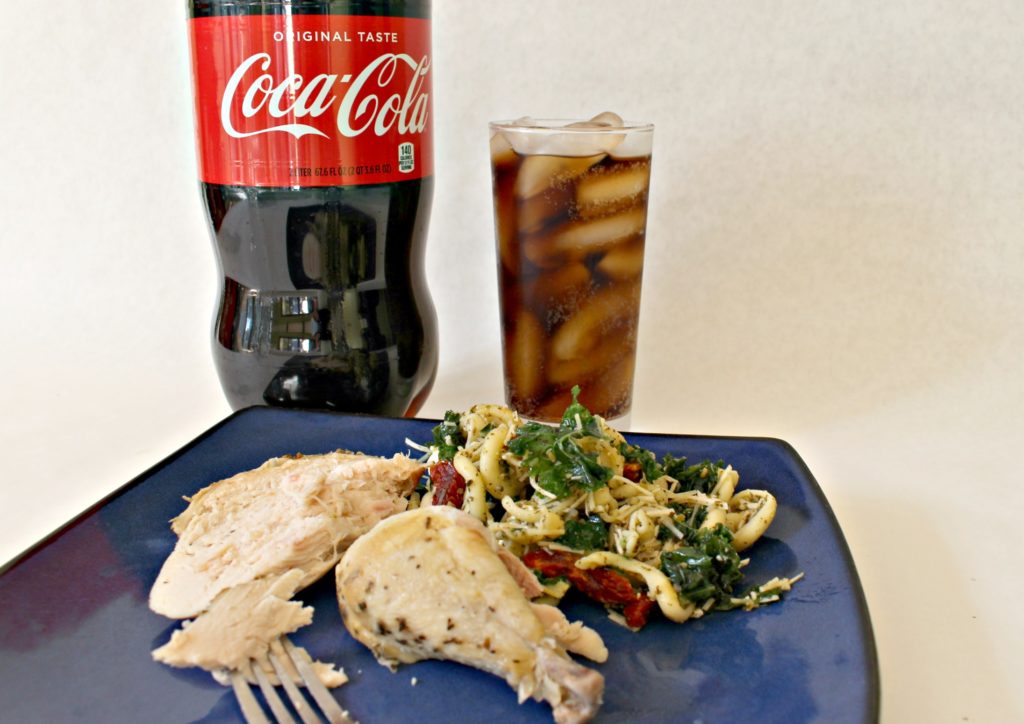 I really like that I can use the leftover chicken to make a chicken salad. After dinner I whip it up and pack it in the lunches for the next morning. Here is how easy it is. . .
Add the leftover chicken to a bowl.
Add a small amount of mustard and mayo.
If desired, mix in some shredded spinach as well.

     4. Serve on bread or just pack a fork!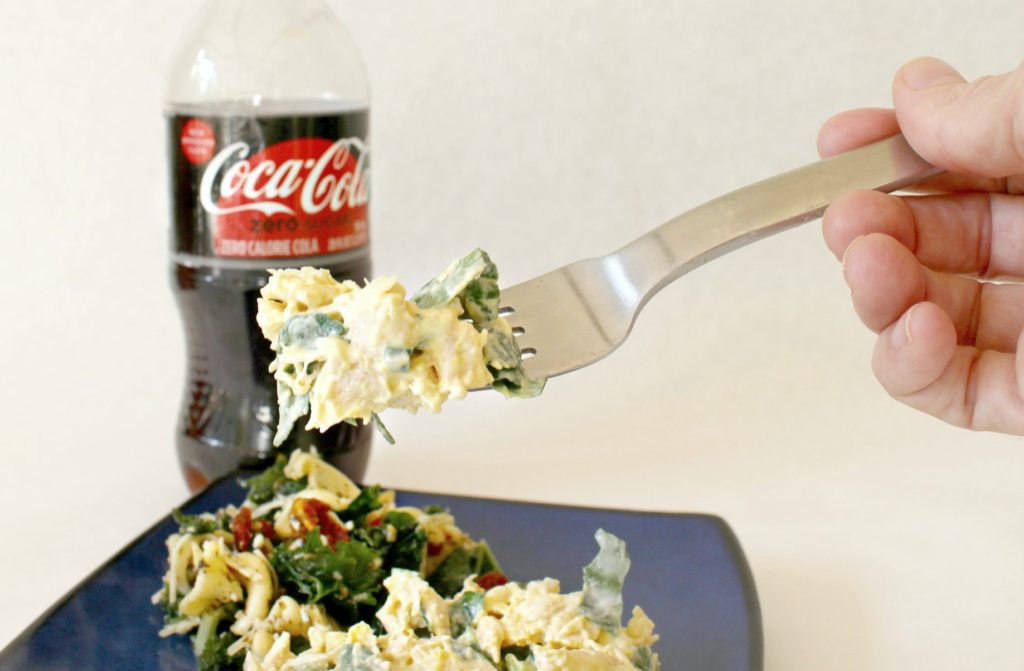 If your family is like mine and you are all very busy, go to a Schnucks store near you and get these great meal deals for the entire family so that you can make time for the things that really matter. Each other.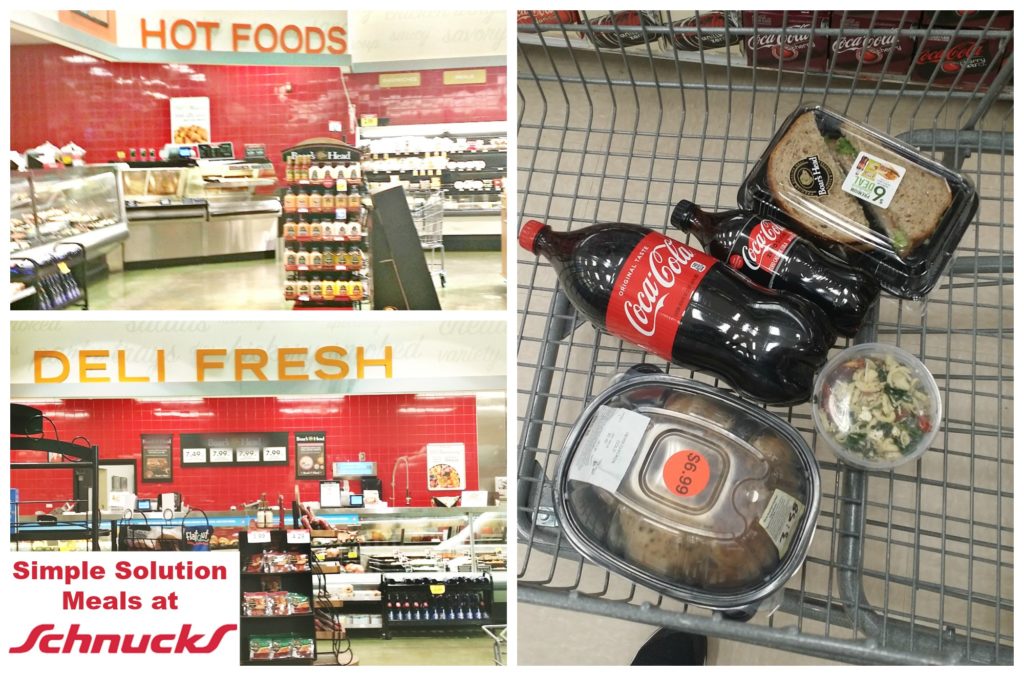 Pin this one: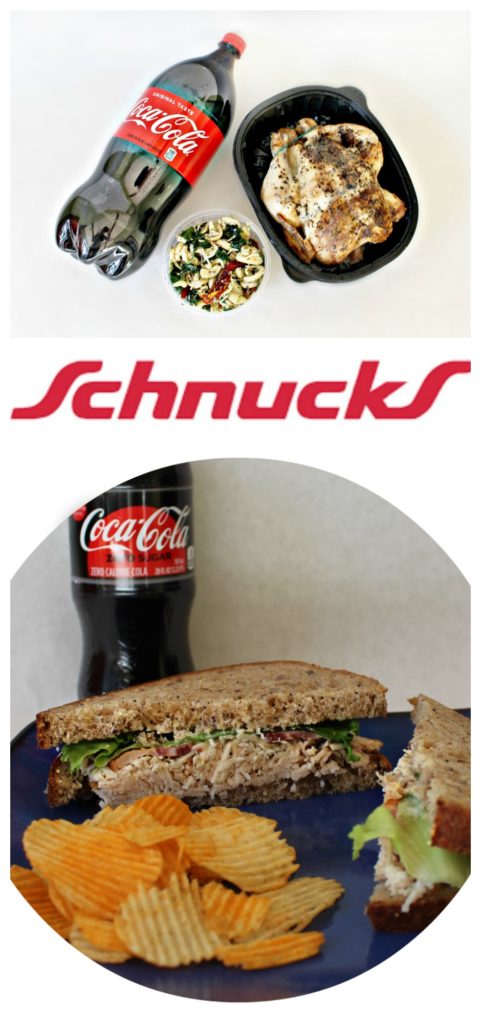 Would you buy these deals at Schnucks?