This free printable worksheet will show you to save $1,000 in 3o days, but it is no small feat. This worksheet is a guide to figure out how much you need to make or save each day to meet the goal. Saving $1,000 is realistic if you are willing to take 30 days to hustle, work hard, spend less and keep your commitment to your goal. 
Ways to Make Money
For one month, work hard for Uber eats, Doordash and the like to get what you need to save for that day. It is really just that easy to work only as much or as little as you want and if you choose busy times of day and busy areas, you will make money fast. 
Another way to make money that takes more work but definitely works, is to clean up your old clothes and things that you haven't used in a while and list them on quick selling sites like Nextdoor app, Offer Up, Facebook Marketplace and more. Some people have things sitting in storage and in closets that will be better used by turning them into cash. 
Another way to use these apps is to search for people who need help with things that you can do from odd jobs to something in your wheelhouse. You can put out an ad as well describing skills you have and things you can do. People are always looking for help with landscaping, moving, power washing, car repairs, dog walking, home repairs and much more.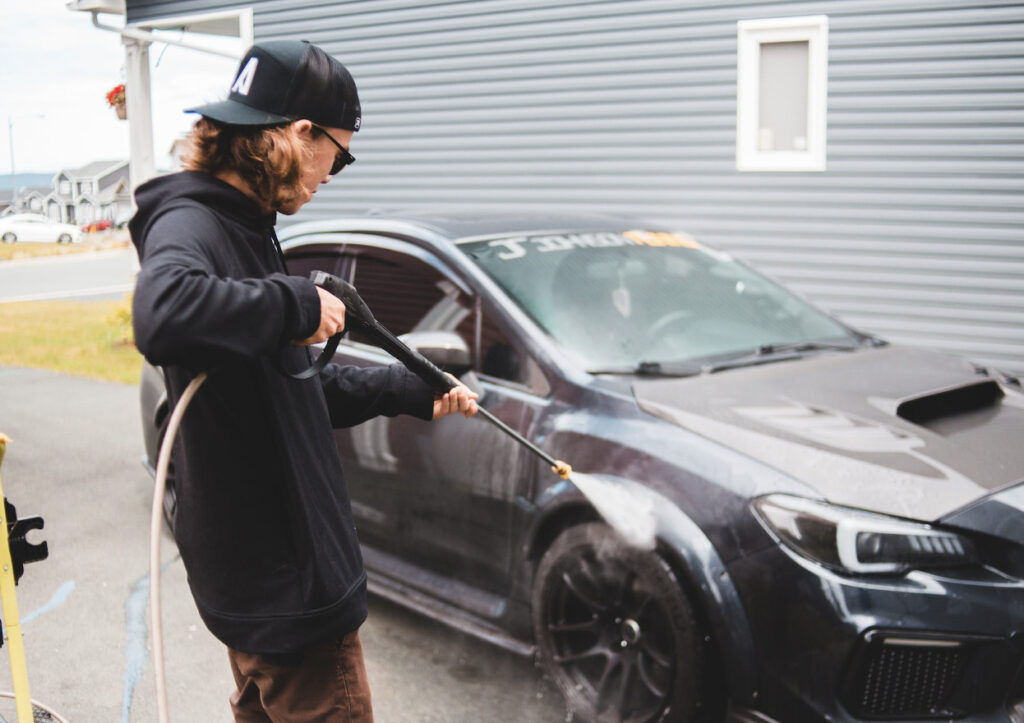 There is always the possibility of donating plasma that can provide up to $100 or more per session. You can donate about once a week or so, and can even earn donation bonuses from certain companies. 
You may encounter ideas that suggest you use payday loans, take payroll advances and other similar schemes. But when you borrow against yourself by taking from your future budget and adding high interest, you are putting yourself in financial trouble. The way to financial freedom and saving  money is to use legitimate ways to make some extra cash. 
Ways to Save
Use store and restaurant apps for discounts and purchases.

Trade individually bottled water for one refillable water bottle. 

Don't get sucked into buying sale items you don't need. 

For one month, do not buy new clothes, jewelry and other items that are "frivolous." 

Sacrifice in-game and in-app purchases. Halt streaming services too. 

Search bank accounts and money apps like Venmo and PayPal to find subscriptions that you don't need or aren't using and cancel them. 

Meal plan cheap things to eat like peanut butter sandwiches, fresh veggies, pasta and  pancakes (just for the month) and then go back to healthier eating.

Oftentimes you can use restaurant apps and find deals and coupons that can make eating out inexpensive too. 
If the suggestions in this article sound unrealistic for your specific circumstances, don't worry at all. Just change the goal to something you are capable of managing. Change the goal of "saving $1000 in a month" to using this printable worksheet to "save $1000 in three months" or save and earn what you can over six months. The worksheet gives you amounts to strive for to make it concrete. When you have the money, fill in the amount on the worksheet to see your progress and what you have left. Regardless of the time limit, at the end you will have saved/earned $1000!
Hopefully you are inspired to rise to the challenge of making and saving $1,000 in a month. Remember, hard work, sacrifice and hustling to do part-time gigs can turn out to be highly profitable.