*This is not a sponsored post. Opinions and content belong to jenny at dapperhouse. Original content cited below belongs to the original publishers and authors.
Potty Training can be daunting, time consuming, frustrating, discouraging, painstaking and dirty. Potty training is not a perfect science and your job as a parent is to find out what works for your particular child. With so many variables at play (such as different combinations of maturity, temperament, desire to please, sensitivity to feeling wet) just to name a few it is important to have an arsenal of knowledge to back up your process of potty training. After potty training (successfully) my own three children and countless other child care children I dare to call myself an expert. All I know is that each child is different and you have to be patient. Time can make all the difference in the world and so can the right bribery.  I hope that you find some useful information, advice and techniques to take some of the pain out of your potty training experience.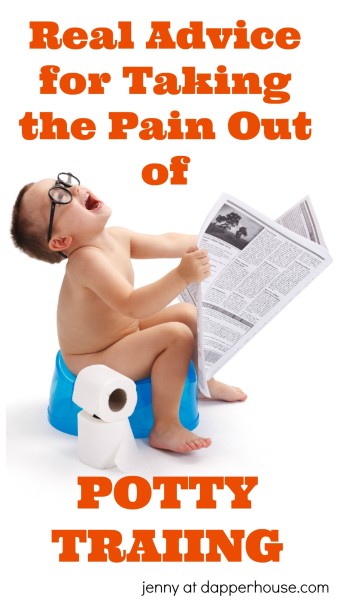 5 Best Potty Training Tips From A Real Mom // by The Women Talk
6 Signs Your Toddler Is Ready For Potty Training // by What Mommy Does
How To Potty Train In A Week // by Parenting
How Potty Train In A Weekend // by Your Modern Family

Teaching Little Ones How To Use The Toilet // by Zero To Three
Fun Ways To Potty Train Your Child // by Free Printable Behavior Charts
How To Potty Train A Stubborn Toddler // by Wonder Baby
Easy Ways To Potty Train Boys // by Pop Sugar
Successful Potty Training for Girls // by Baby Center
Potty Training In Just 3 Days // by Growing a Jeweled Rose

What is your best potty training advice for parents and care givers looking for advice to make it easier on everyone?