Dogs are bouncy, energetic creatures and it's for this reason that dog owners everywhere schedule walks once or twice a day. When a dog can release all the energy it has, it's less destructive and anxious in the home, and it's why they need to go out more than once – especially the big dogs. Going for a long walk is one of their favourite past times, but when it comes to the winter months, dog owners need to be ready.
It's not that a dog won't go out, but they will feel the cold if you aren't careful. If you live in a place that has a lot of heavy snowfall, for example, a dog will need to be protected. Their paws and coats need to be protected where possible to avoid them being frostbitten or become sick because of the chill. So, with this in mind, we're going to talk through how you can prepare your pet pooch for the colder weather to come.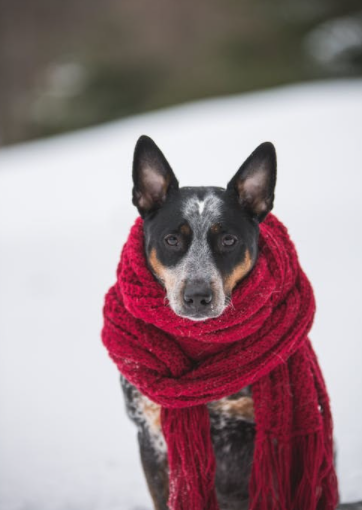 Insulate The Dog House
Do you keep a dog house outside? Dog house doors for winter will help your dog to stay protected from the wind and rain while your pet is outside. Your dog needs to be able to stay warm outside as much as possible, especially if you're not going to be able to let them in for a while. Some dogs are better outside during the day when you're at work, but that doesn't mean that you shouldn't make sure that they are warm and comfortable!
Play Some Games Indoors
When the snows and ice get really bad, you may not be able to go on those long walks you love so much. So, playing indoor games will help. Dogs absolutely love brain games, and hiding treats and tennis balls can help to keep them exercised and happy. Hide and seek is a pretty great game for dogs; they love to be able to find the treats that you hide for them, and you can even play it with them, too. 
Groom More Often
If your dog does go out when it's been snowing, you need to make sure that you stay on top of grooming – especially with long-haired pups. Snow tends to clump with dog hair and rather than spend time with a hairdryer making sure their coat is dry and fluffy again, the best thing to do is to make sure that their hair stays trimmed. This is especially important for their legs and tummies! Matted hair is so hard to detangle, so don't spend hours doing that when you don't have to.
Set Up A Crate
Your dog needs a safe space to hide out when time with the family gets a little too much. Dogs can become easily overwhelmed and panicked when there are too many people and too much noise, but if you set up a crate with familiar blankets that smell like you, you're going to help them to feel safe.
Buy Some Warm Clothes
Your dog may not have had a coat before, but in the bitterly cold winter, a coat can be the best thing that you ever buy. A little more insulation and you will help your dog to stay safe and warm.