RIVERWOODS, IL—National Lost Dog Awareness Day is April 23 this year and Orphans of the Storm animal shelter, one of the Chicago area's best respected and most popular animal shelters, wants to remind Chicagoans what to do if they find a stray animal. According to The American Humane Association estimates that 1 out of 3 pets become lost at some point in their lifetime and close to 10 million dogs and cats are lost or stolen in the US every single year. Tom Brackney, Director of Operations at the shelter, offers the following tips for what to do if you cross paths with a lost animal in your neighborhood.

1. How to approach a lost pet… Do not chase! – Walk slowly toward the pet using a calm voice. If growling, stop and retreat slowly and call the appropriate authorities. If you are driving and stop to help a lost pet, use caution when stopping and exiting your vehicle. Some frightened pets will jump in your car if you leave a door open, it's best to open a rear door if you think the pet may enter the vehicle, but be cautious; in all cases safety first on your part. If the animal is injured, use caution. Injured animals are more likely to act aggressively.

2. Make a DIY Leash – If you don't have a leash, you can use your belt, making a loop on the buckle end, or a piece of rope. Again, use caution if you have to use your hands and pick up an animal. Most lost pets are already frightened. Their body language will tell you if this is possible. If you've succeeded in restraining the lost pet, do your best to contain the pet in a safe secure location, fenced yard, garage or an animal crate that is of appropriate size.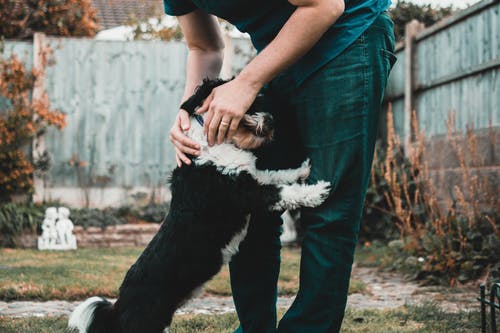 3. Check for ID tags on the pet's collar – The fastest way to reunite a lost pet with their owner is if the collar is tagged with a phone number or Veterinary tag. 

4. Know who to call in your local area – Your community may be serviced by County Animal Control, a local shelter, or your local police. Larger communities have their own animal control officers.   The animal service that comes for the lost pet will check to see if the pet is microchipped then track down the owner if the owner did indeed register the microchip. If you have a relationship with a local animal clinic or shelter, they may be able to check and see if the pet is microchipped.

5.Take a Photo! …and post it on your Facebook page! If you found the animal in your neighborhood, their home is probably nearby and someone may recognize it through your feed. Also email it to your neighborhood association if there is one in your area. 

6. Surf the Internet – Look to see if the owner has posted to sites including "Lost Pets of Lake County", "Lost Dogs of Illinois or Wisconsin," "Lost Cats of Illinois or Wisconsin."  You may want to check if the owners have already posted on any neighborhood Facebook groups, Nextdoor.com sites, Craigs' List, etc.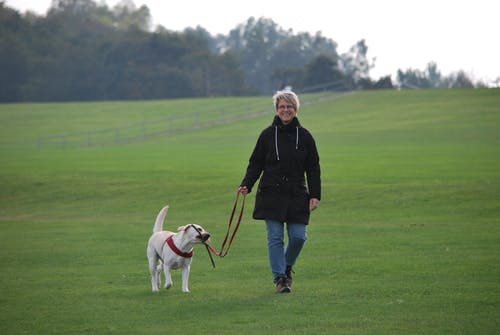 7. Don't judge the owner – Many people who find a stray dog or cat are reluctant to give them up. It is easy to fall in love with a dog or cat, especially a kitten or puppy. People rationalize this behavior by thinking "Well, if the pet were really well cared for, it would not have gotten lost." Not true! It happens to the best of us. The odds are that someone out there is grieving for the lost dog or cat or bird, etc,. that you have found.
About Orphans of the Storm – Orphans of the Storm®, a longstanding animal shelter in Chicago's northern suburbs, takes responsibility and helps to find a home for every cat and dog which reaches itsdoors.
Originally a country refuge, conveniently located west of the Tri-State Tollway just north of Deerfield Road, Orphans of the Storm has provided exceptional shelter, nutrition and medical care for orphaned, abandoned, abused or neglected cats and dogssince 1928. Over the course of the shelter's 90-year history, more than 120,000 pets have found new homes as loving and beloved additions to families.
At any given time, visitors to Orphans of the Storm's beautiful woodland facility in Riverwoods can choose from up to 400 healthy, affectionate and faithful animals who would be their companion for life.
At Orphans of the Storm, dogs enjoy 10 acres of land for daily exercise under the caring attention of our staff and dedicated volunteers. The shelter's mission is that no dog or cat is ever without a loving home. We always strive to make the lives of our animals and our community better, one happy ending at a time.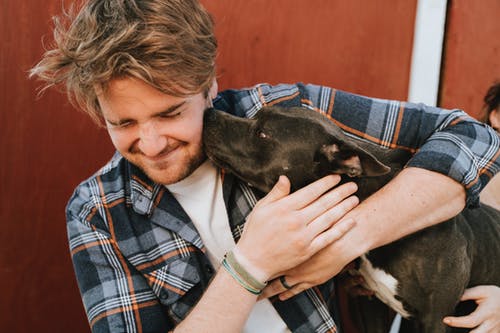 Come to Orphans of the Storm, where you will not just adopt a pet, but a "friend for life." Orphans of the Storm is located at 2200 Riverwoods Road in Riverwoods. Animals may be adopted at any time; no appointment is necessary. Orphans of the Storm is a not-for-profit, non-government subsidized, section 501(c)(3) organization. For more information, visit orphansofthestorm.org or call 847-945-0235.