I love matte lips and there are many extraordinary products to get the look! I like everything from matte black to matte metallic gold but for for the most part I love and wear the nude shades for both everyday and going out glam! Today I am going to show you some of the different nude shades and matte products by NYX Cosmetics. These are awesome because they go on glossy so you can get them on where you want and you can smooth it out. You can also layer to add more without it coming off or looking cakey. It is not sticky or drying…it is just right! And it stays put so you stay looking flawless.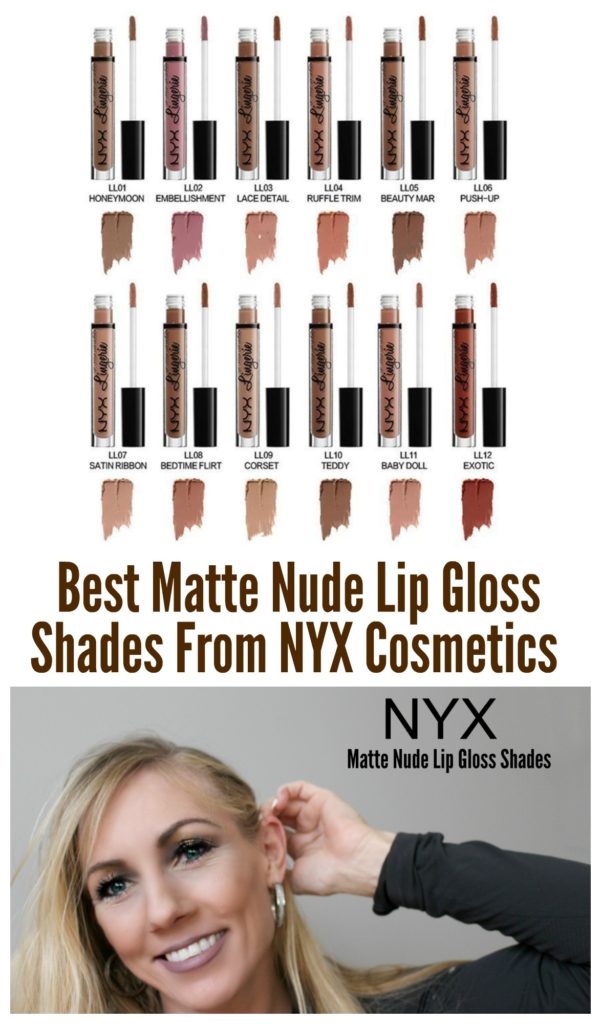 We all know that any make up colors look different on every person with variations of skin tones and more. They can look different in different lighting as well. So as a point of reference, I wear a foundation that is neutral skin tone, on the lighter side. In Revlon Colorstay I am at "Sand Beige" and in Estee Lauder Double Wear I am in "Desert Beige". This will help you see what it looks like on this foundation tone and shade and help you judge what it might look on you.
From the NYX soft matte lip cream line I like Cairo. Cairo is very neutral and perfectly light. It is not too pink and really not orange but rather a true neutral nude shade. It is darker than my foundation so I could also use it to line my lips of I wanted to go lighter on my lip color.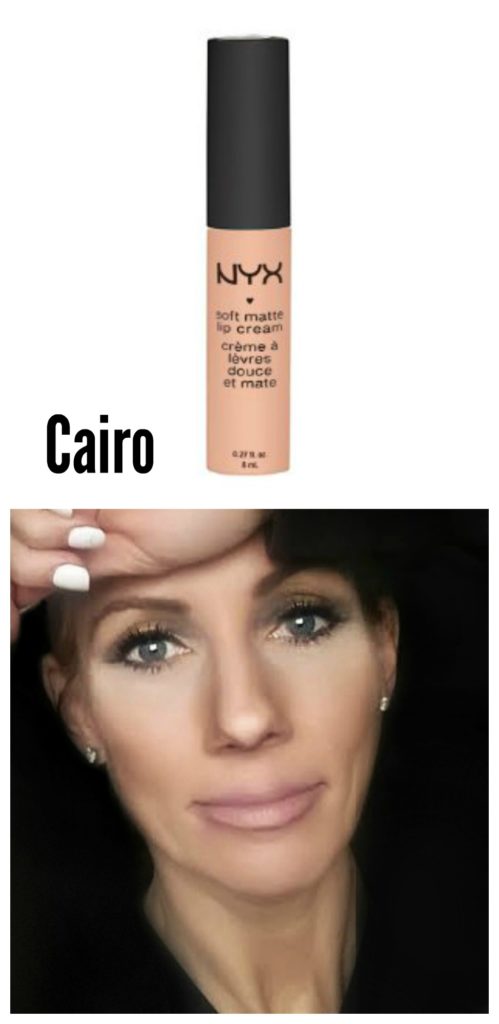 From the same NYX soft matte lip cream line I think Abu Dhabi is a nice shade. It carries more orange tones while still being a nude color, but this is good to keep in mind if you have "golden" skin then this would work to match your foundation. This one is also darker than my skin color.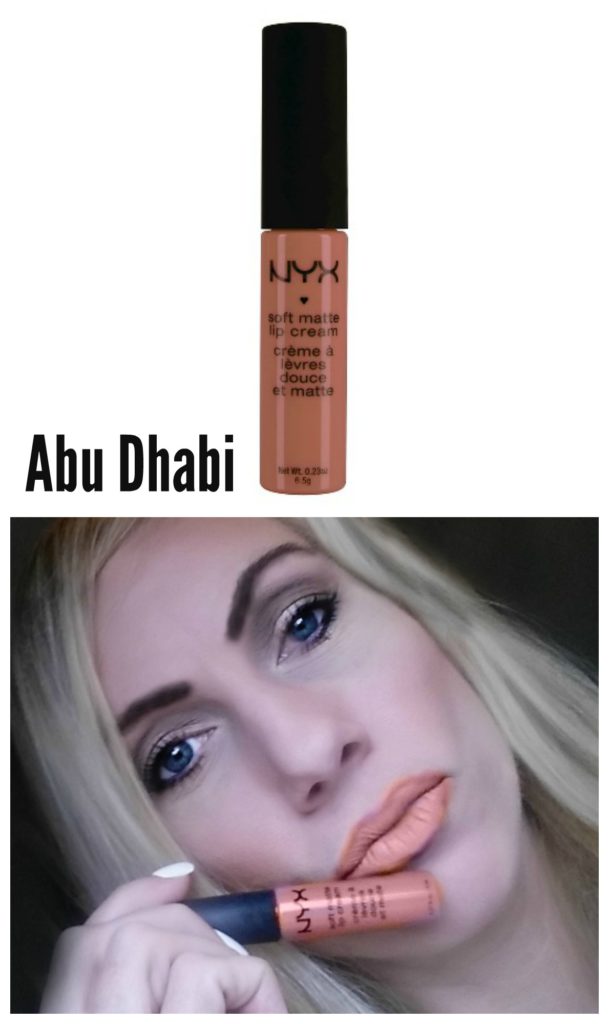 From the NYX Lingerie Collection I like Embellishment. I really love this color because while it is a neutral matte, it is not exactly a nude in that it carries more natural purple/mauve color in it. If you like to use the trick where you match the inside of your lip to find your exact lip color, this one is almost mine but with more "nude" qualities rather than color. It is a great choice for a darker shade on the pink/purple side.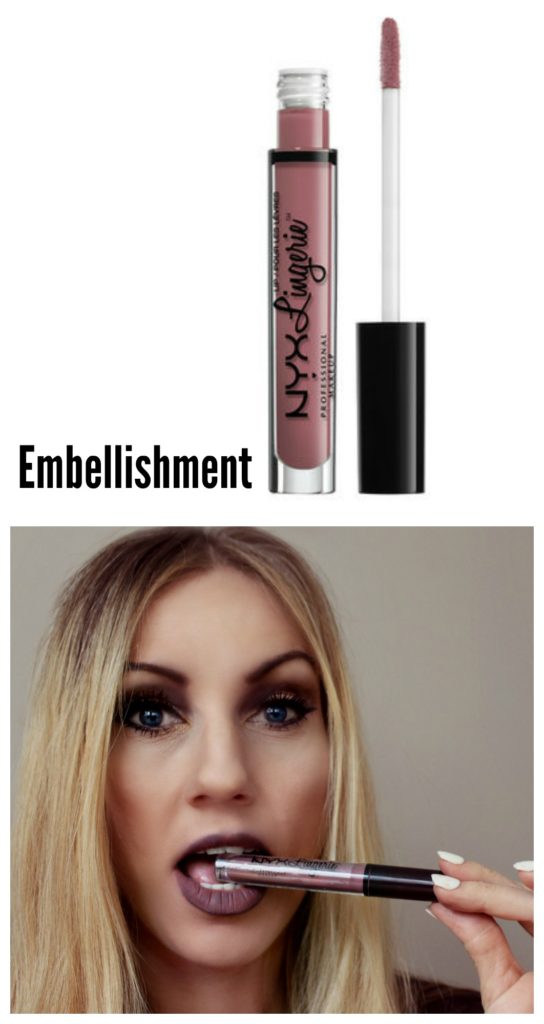 Satin Ribbon is a perfect light nude shade for my skin tone. It is a similar tone to my skin color but it is definitely a different shade. On me it is neither pink or orange, it is totally neutral.  It is also on the light side. It is similar to the shade called Cairo in the Soft Matte Line.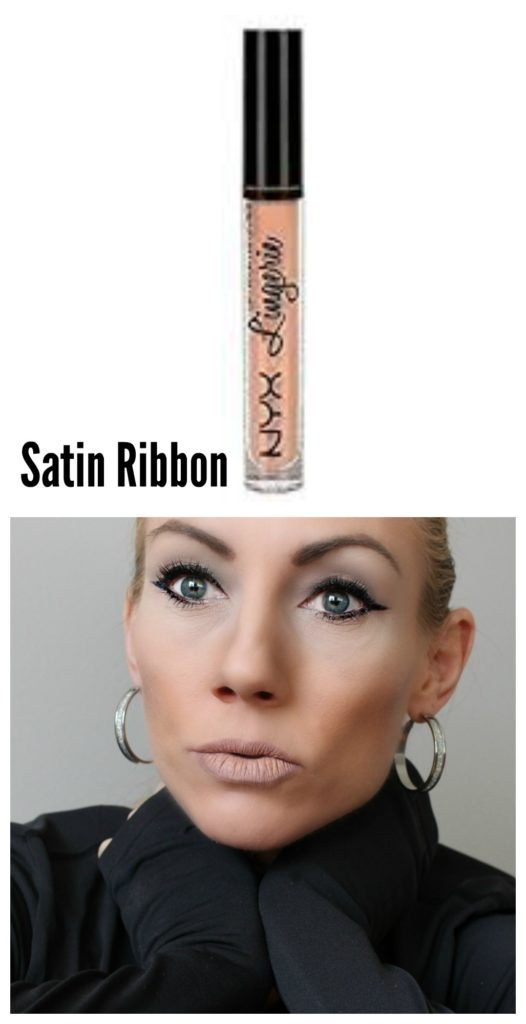 I do like the color Corset from the Lingerie line but it is my least fav out of all of these. It is definitely neutral, which is great, but it is more of a muted, muddy sand color on my skin tone rather than "nude". I haven't figured out what colors or look it works best with as far as make up looks are concerned so it is not my first choice when I am doing my normal day to day routine. On someone with olive skin, it might be perfect!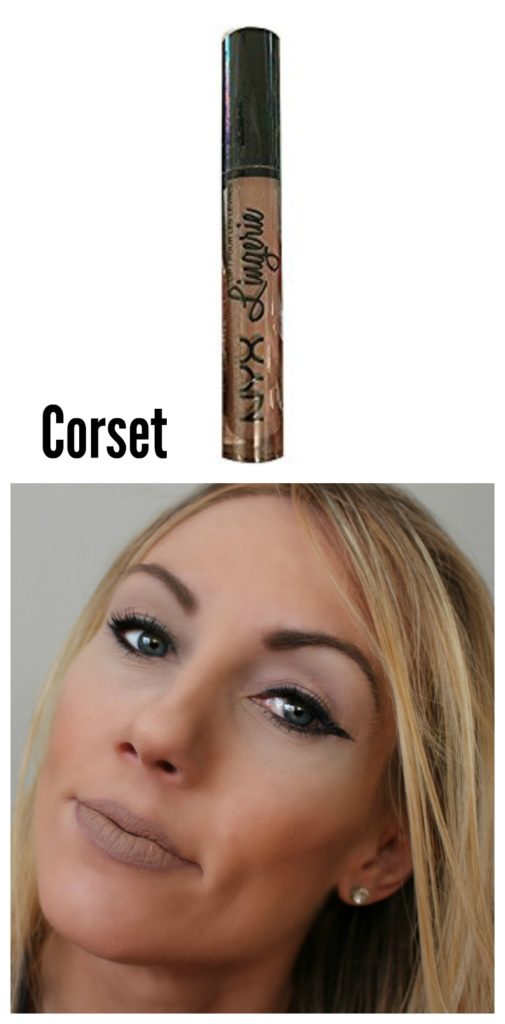 A TIP for Lingerie products is that the Lingerie line is easier to see the color that is in the tube, but they are all so closely similar that it will take awhile to decide. I recommend choosing 3 shades that are a little different from each other so you get a variety.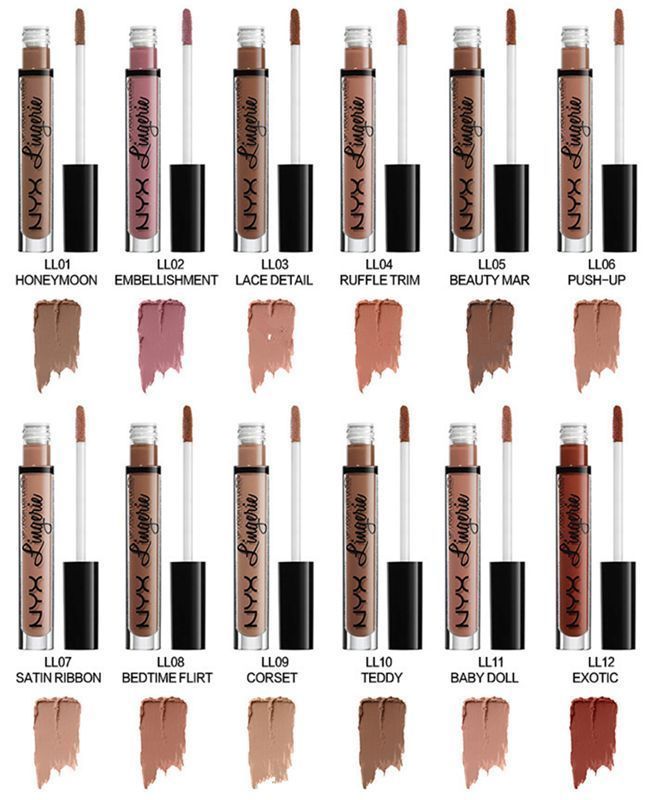 A TIP for the Soft Matte Lip Cream is that you can not tell what color the lip gloss is going to be based on the tube. Again, I would suggest looking at a few different ones and getting one that is a pink toned, one that is orange toned, and one that looks more neutral and in between the others. Once you get home you might find that they are much lighter or different than you thought they would be. These will then become the gauge for you to go back and purchase more.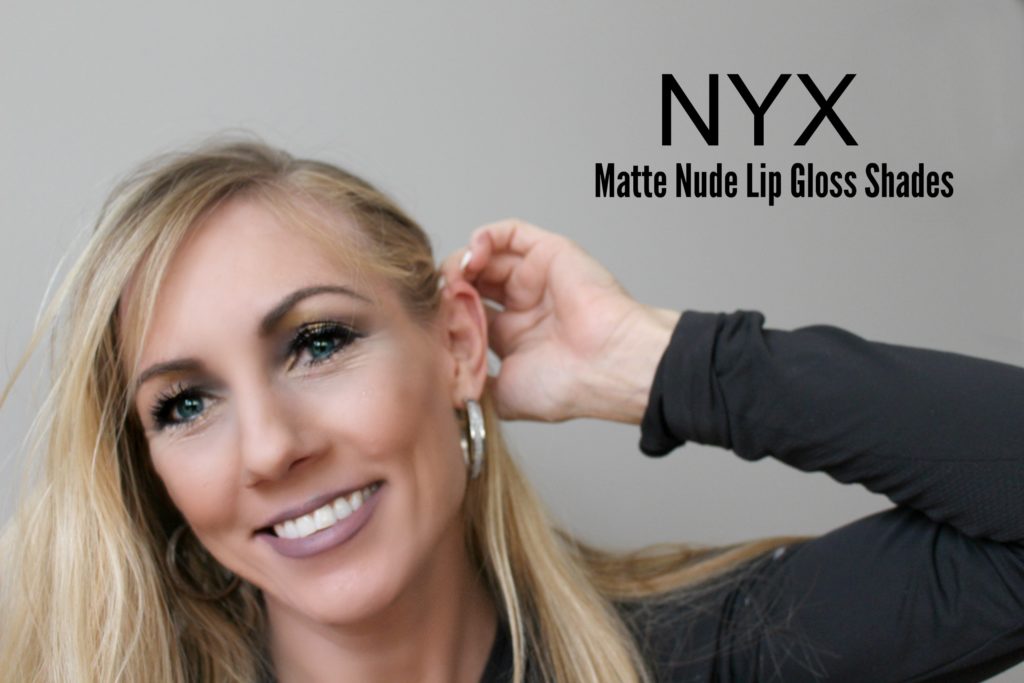 Do you love NYX Products too?